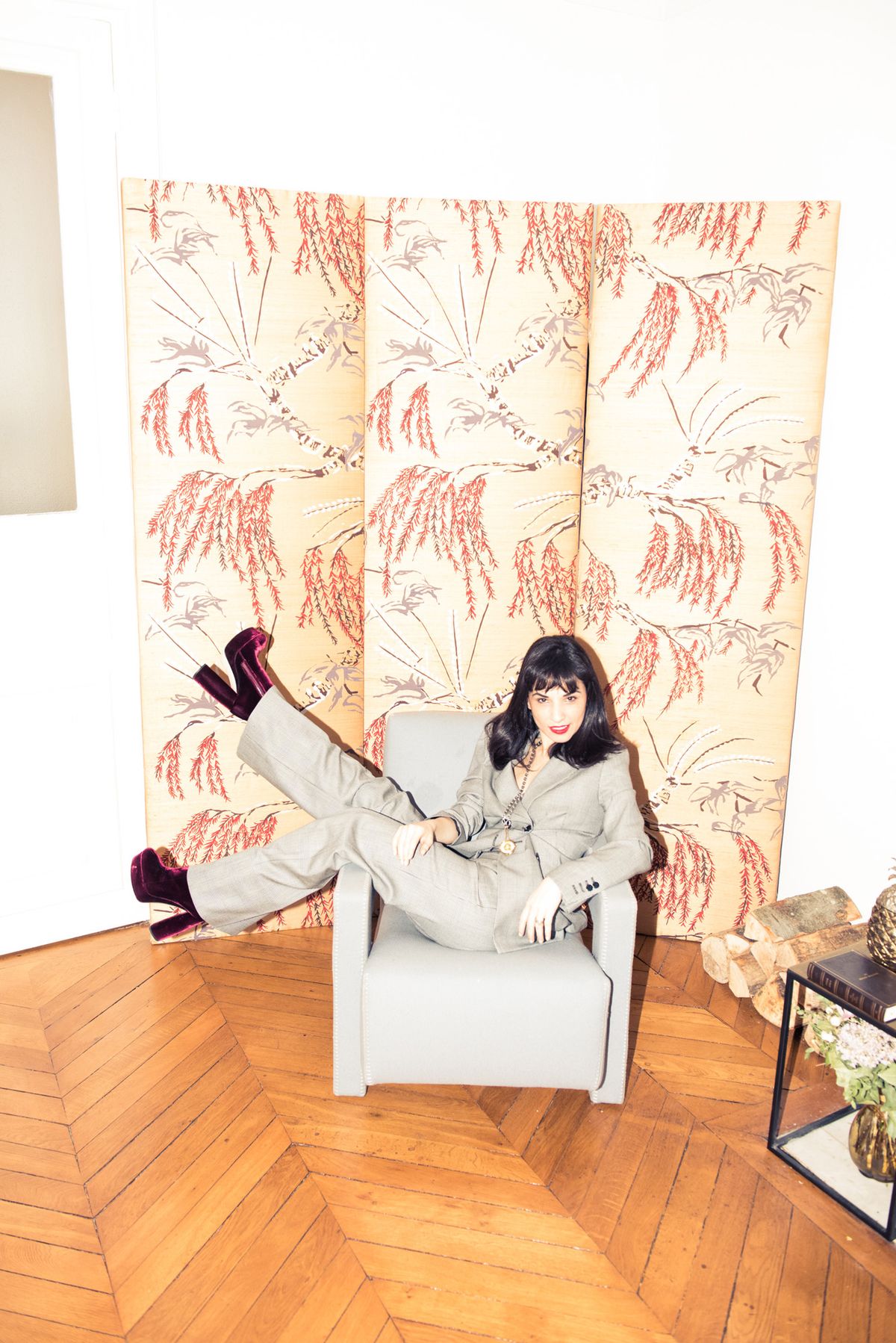 Closet
The formula is something like equal parts Breton stripes and Hermès. Paris.
Stephanie Mark
As we wrap up 2017, we're also taking a look back at some of the most loved closets we visited this year. Check back every day to see who made our top 10 list, and shoot us a DM to let us know who you'd love to see profiled in 2018.
We'll stop talking about
French girls
when everyone else does...so, presumably, we'll
never
stop talking about them.
Samar Seraqui De Buttafoco
, though, is unlike any
fille Française
that we've met before. Yes, she has great side-swept bangs and an affinity for red lipstick with an impressive (and of course élégant) collection of striped tees, jeans, and CHANEL, but she also came to fashion after working as a political journalist. Before interviewing industry legends like Karl Lagerfeld, she actually aspired to be a war reporter. Impulsively she started writing about fashion online, just for herself, as a way to unwind. Instead of finding a hobby, she found herself completely immersed in the somewhat untroubled and incredibly glamorous world of style, clothing, and designers. It couldn't be more different than the life she imagined for herself, and yet, she couldn't stop. Two years later Hermès contacted her to collaborate. Now De Buttafoco owns some Hermès of her own that she wears with plaid power suits, yellow Miu Miu heels, and white dresses that wouldn't look out of place on Audrey Hepburn. Unlike most of the fashion industry, who spends the days leading up to
Paris Fashion Week
complaining about fatigue, De Buttafoco could barely contain her energy. She jumped around her apartment, where photos of Brigitte Bardot are scattered throughout, while the sounds of Serge Gainsbourg echoed through the space. As she pulled out whimsical pieces from her closet with fuzzy accents and jeweled bows, she laughed, saying, "I also enjoy having fun with my image." It shows. After every outfit change, De Buttafoco spun around her apartment, picking up a CHANEL exercise ball to throw in the air, or jumping on her yellow velvet couch to play with her cat. So what if we can't stop talking about French girls? De Buttafoco gave us plenty of reasons to continue aspiring to be more French.
Click through to read about the best way to prepare for Paris Fashion Week, what it's like to meet Karl Lagerfeld, and the brands French girls can't get enough of. Shop De Buttafoco's style here.