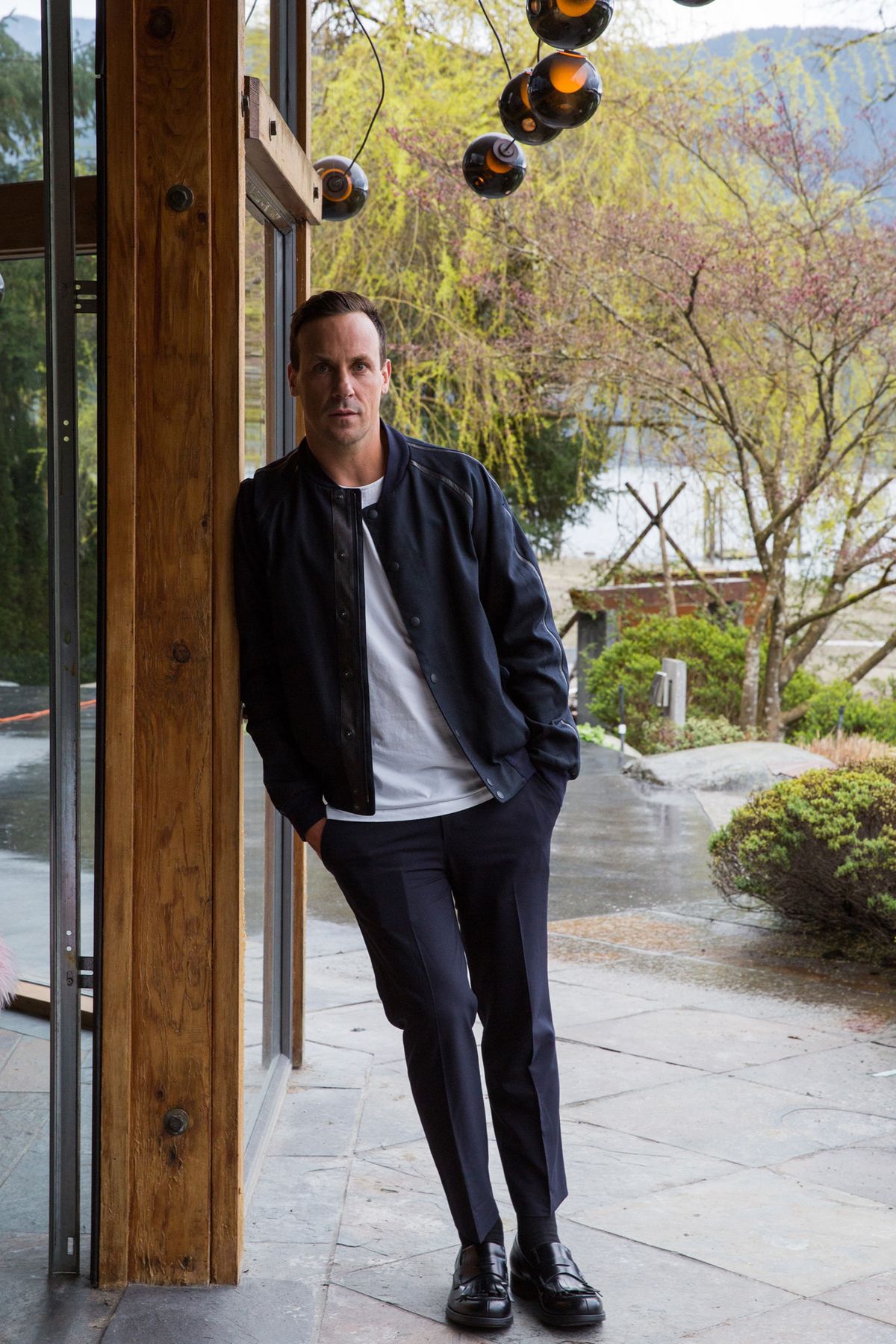 Closet
So he let us give it a shot. Vancouver.
Alec Kugler
Emily Ramshaw
As we wrap up 2017, we're also taking a look back at some of the most loved closets we visited this year. Check back every day to see who made our top 10 list, and shoot us a DM to let us know who you'd love to see profiled in 2018.
Okay, so this was not the first time we've been faced with hundreds and hundreds of pairs of shoes, but going to Lyndon Cormack's house (the man is
one half of Herschel's founding team
with his brother Jamie) was the first time we had to drive through unmarked and twisting forest lanes in order to reach the prize. It was like the sneakerhead version of a fairy tale. We'll put it this way:
Not unlike his brother
, Cormack lives a pretty inimitable life. While his home is
technically
in Vancouver, as far as we could tell, he pretty much lives in the woods, in a spectacular, rambling home right on the ocean. And while you might expect a whole lot of flannel in the closet of such a man (the Canadian lumberjack stereotypes come quick in these sorts of locations), the fashion exec (who also owns
Need Supply
and
Totokaelo
) has a surplus of Alexander Wang, APC, and Thom Browne. Oh, and the sneakers. Cormack can give no final tally ("a lot" is the answer he gives when we ask how many he owns), and while he doesn't call himself a collector per se, he admits to an addiction when it comes to sneaker drops. Hence the Yeezys and limited-edition Vans and, well, many, many others. And while we'd usually call ourselves city people, we've never been inside a country home with a veritable shrine to Supreme kitsch. In other words, Cormack's is the kind of rural living we can get behind.