WWWRN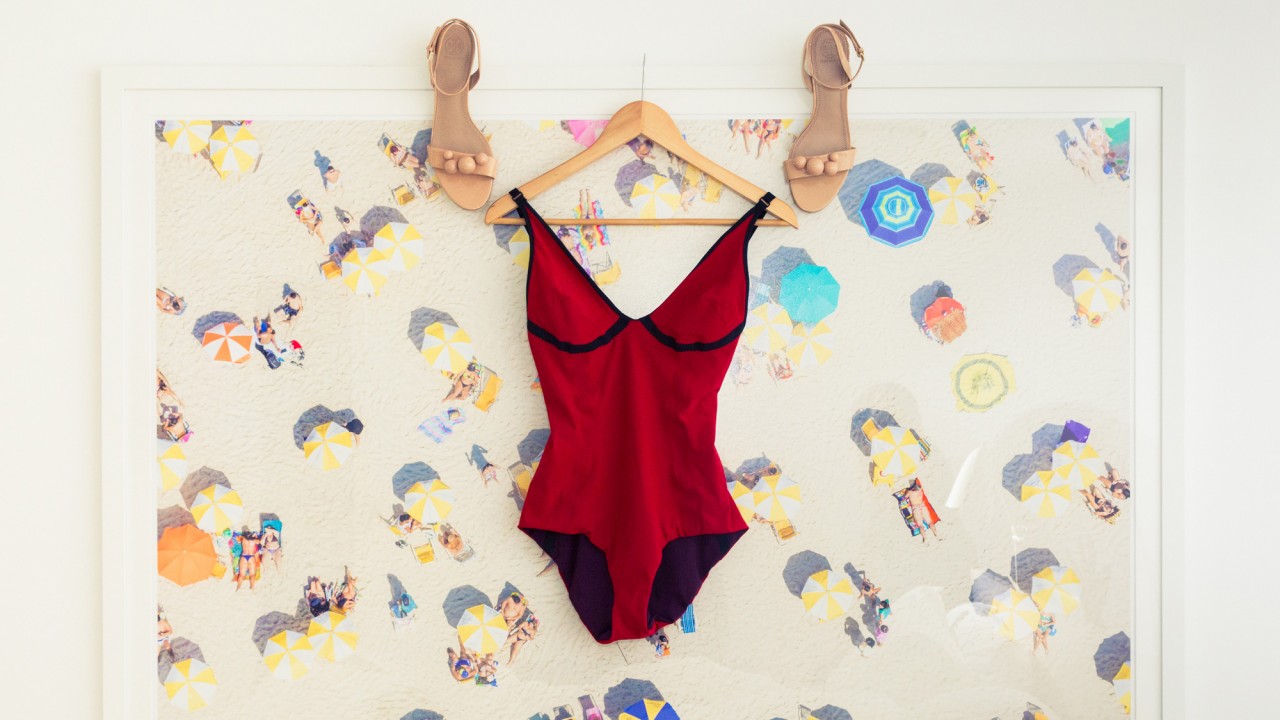 What 7 Fashion Insiders Are Packing for Their Winter Getaways
Apparently, winter is the *perfect* time to buy a new swimsuit.
As boring as it is to talk about the weather, you have to admit, it's weird. One day it's 60 and sunny, and the next it's 25 with insane windchill. Most of this is thanks to climate change and our inadequate government's ability to accept that, but...I digress. What I'm trying to say is getting dressed from day to day can be a challenge when you don't exactly know what season's wardrobe you're pulling from. And if it's hard to pick out a daily outfit, it's almost impossible to think ahead to a winter vacation—because packing is the absolute worst.
For some assistance, I turned to fashion's relaxation experts and vacation enthusiasts: the resort designers who design clothing for napping on the beach, swimming in hotel pools, and completely forgetting that snowstorms are even a thing. If you're stuck on what to pack or want to get a head start on your summer wardrobe (who said 188 days is too early?), here are some great travel bags, crop tops, and swimsuits to consider.
---
Dimitra Kolotoura and Mareva Grabowski, Zeus and Dione
Greece
Where are you traveling for the holidays?
DK: "I'm always going to my island Syros, as I think of it as my rescue and a place to recharge. There's a special energy about this place. Lovers of the elusive 'real Greece' pretty much agree that this island is a special one."
MG: "I always choose my favorite island of Tinos for holidays. It's located in the Aegean Sea amongst the Cyclades. Tinos is known for its distinctive buildings and art. Traditional windmills and decorative dovecotes are dotted amongst the landscape and give the hilly island its distinctive feel. It's a perfect combination of human art and natural scenery."
What are you packing?
DK: "My favorite pieces are the Tinos blouse worn along with the Alcestes trousers, the Nausica dress, the Ionian Caftan, and the Calypso one-shoulder swimsuit. Of course, I'm not going anywhere without my Hephaestus sandals, hand-embroidered in black and white!"
MG: "My Sparta sandals in khaki color along with my Alcestes pants. Easy to wear and adaptable for every moment of the day! And I always carry my Ithaca bag in blue! Never go anywhere without my basic Z+D Hera white shirt."
---
Los Angeles
Where are you traveling for the holidays?
JL: "My favorite place to travel right now is Hacienda de San Antonio and Cuixmala in Mexico. Both of them combine the mountains, the luxury ranch life at the Hacienda, and an ideal beach getaway at Cuixmala. Most importantly they are both an aesthetic dream. They are owned and managed by the same people so you can fly between both on a propeller plane—which I haven't done because it's so expensive, but...goals! Everything on the properties is grown and produced on-site, including the soap. Even the coffee is made from coffee beans on the ranch....and the best part is that the hacienda is our signature gaia pink. It inspired the color of our boxes."
What are you packing?
"There are 2 bags from my collection that I take on every holiday: the collapsible Lilleth, because it's wearable art and is practical because it folds flat in your suitcase. Our Gaia's Big—this style also folds flat and can carry everything you need for the beach—magazines, a towel, and more. Also our entire resort collection of RTW is very day-to-night. I roll everything to reduce wrinkling and like taking sets that can be mixed and matched, like our Aloe Harper Dress, Aloe Pant, Bolero, and Seashell Top. The Eden Trapeze Dress can be worn as a chic cover-up to the beach and with heels for dinner."
---
Oleema and Kalani Miller, MIKOH
Hawaii
Where are you traveling for the holidays?
OM: "French Polynesia is always at the top of our travel list for a holiday getaway. You really can't go wrong with the crystal-clear blue water, pure white sand beaches, fresh cuisine, and the most idyllic sunrises and sunsets. Le Taha'a is our favorite resort to visit—it's a tiny island in the South Pacific and has the best meals out of any islands in the chain. The Poisson Cru is to die for, as are the perfect over-the-water bungalows and the palm-tree-covered beaches. It's absolute paradise and our top recommendation for the most relaxing and incredible holiday."
What are you packing?
KM: "We introduced this metal ring detail to the collection for Resort '18, which gives all of the suits a bit more of an edge. The Fiji top and Kapena Bottom are perfect for a poolside look. My go-to top is the Alapio Top, which pairs seamlessly under any shirt or dress and has the most dainty, beautiful detail. The Kaila top is a sleek one-shoulder top [that] has the cleanest modern detail and looks great paired with a high-waisted skirt."
---
Leora Elituv, KISUII
New York
Where are you traveling for the holidays?
"I always love going to Tulum this time of year. It's a destination that uniquely combines the jungle with clear blue waters and white sand beaches, plus the town is full of energy, with lots to explore! It has an easy and relaxing atmosphere where you can do as little or as much as you want—go from beach to brunch to city to dinner. On any given day, the beach is only one component of your day, thus transitional resort wear that's feminine, playful, and modern are a necessity. I am going to spend some time in Miami and the Bahamas over the holidays with my family. I recently got engaged, and my sister just had a baby, so it will be really nice to spend the holidays all together in the sun!"
What are you packing?
"The Adi is the perfect beach cover-up—I love the back tie detail. I adore the Aya off-shoulder white tunic with our signature contrasting black smocking. It is both playful and romantic, the perfect piece to transition from beach to daytime on a warm-weather getaway! Mila in black and blue is our newest bikini [and] is very clean, modern, and versatile. Our smocking iteration on the flattering off-shoulder silhouette. Bella in white and pink is our classic triangle bikini [and] in our pop pink [it] is a classic staple. And of course I always have some cute going-out dresses and my Gianvanito Rossi Portifino strappies!"
---
Tanya Pham, Latitu
Boston
Where are you traveling for the holidays?
"I'll be in London for the holidays. I love going there for the Christmas markets for mulled wine and stocking stuffers (my favorite is the Winter Wonderland at Hyde Park) and for the thoughtfully curated storefronts and holiday atmosphere at Harrods/Selfridges. It's also a middle point with direct flights between my family on the East Coast and my boyfriend's family in Europe/Belgium."
What are you packing?
"Latitu is all about the details. The bags are designed to make traveling as easy as possible, the Venezia on Kobenhaven weekenders are significantly lighter than other leather bags on the market. They contain a zippered pocket that can be configured into a strap that attaches to your suitcase, so you can wheel it around if it gets heavy. That's a standard feature in men's overnight bags and briefcases, but it's surprisingly hard to find it in a women's bag. The bag contains an inside pocket that can be detached so you can carry it around like a clutch. This is particularly useful for carrying your passport, boarding pass, and currency around the airport, then stowing the whole compartment away when you're done. The bags have a reinforced base to prevent it from sagging when it's full, and is deliberately made from a leather with an embossed finish so that scuffs aren't visible."
Part of the series:
WWWRN