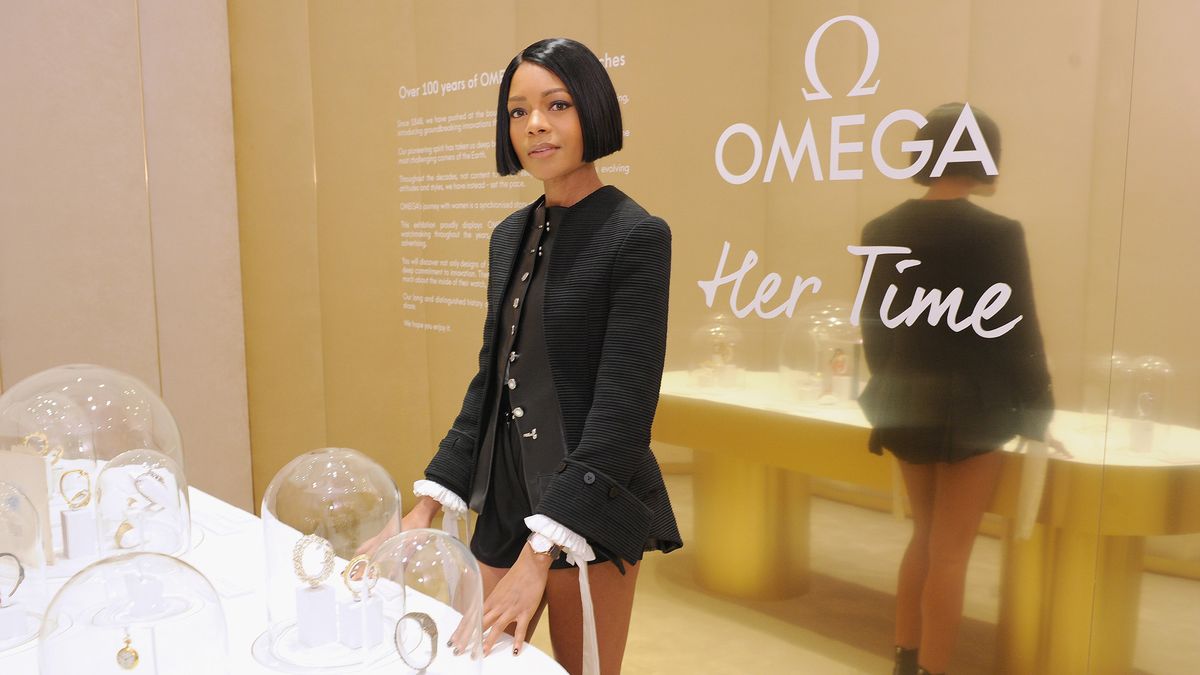 Celebrity
Naomie Harris Almost Missed Out on Her Role in Moonlight
The moral of this story? It's all about timing!
What does one ask when they only have 10 minutes to speak with the talented actress known as Naomie Harris? Well, questions about time might be a good place to start—especially since we were meeting her at an event for OMEGA Watches, a brand she's modeled for and wears pretty frequently. Still, it's a theme that happens to be a big one in Harris' life: She's had quite the year following the success of Moonlight—a role she almost missed out on due to the time she received the call.
Still, that's not the only time-related revelation we heard from Harris. She also told us about "the best four hours of her life" (which, surprisingly, doesn't have to do with acting) and how she's managed to age like a vampire with wrinkle-free skin.
Are you normally an on-time person, or an early person, or a late person?
"I hate being early with a vengeance. I try to be precisely on time—that's my goal. I don't always achieve it, but I hate wasting time; time is precious."
How do you make the most out of every day?
"For me, the biggest thing is I go to bed super early, because I like to wake up really early. I love getting up before anybody else is awake and just getting loads of work done, so that by the time midday's come, I've already done what I needed to do for the day. And then I can be creative and really do what I want to do."
You said you don't like to waste time, but do you have a favorite way to waste time?
"That's a really good question. I don't think of it as wasting time, but I love eating. I did a ten-course tasting menu just the other day. I was there for four hours, but I think that was one of the best four hours of my life. It was like a taste sensation experience—incredible. [The chef] was this mad-hatter kind of guy, who created pies with things that come out of them, and he came out with a machete and took the top off a bottle. It was just crazy; it was so much fun."
---
If you could sum up this year in one word, what would it be?
"Intense. And also hugely rewarding. There was a lot of travel, constant interviews, and constant being 'on' and being very visible. But for me, the nice thing about what I do and the way that I manage my career is that I spend short bursts of time in front of the camera, and then I take time out to be at home and to ground myself again for the next time. Moonlight was such a small-budget movie, so it needed, from the ground up, this kind of enthusiasm and support. To do that, you have to go out and meet loads of people, and be seen a lot, and go to all of the events and awards shows. That was really intense for me, because I'm not used to being that visible for such a long period of time. But also rewarding because I've been doing this since I was nine years old, and to finally be recognized in the way that I was with a BAFTA nomination and Golden Globe and Oscar, it was just incredible. It was an incredible year. Every part of me felt I was used up, but in the nicest possible way."
And you don't drink coffee?!
"I don't drink coffee, I don't drink alcohol, I don't drink tea. Or Red Bull."
How do you survive mornings then?
"Going to bed early. I'm a real advocate of getting in bed by nine thirty. Put your onesie on, turn off your phone…life is great."
Do you disconnect a lot?
"I try to. I was told that a really great way of getting to sleep is to switch your phone off two hours before you go to bed, so I try and do that. To be honest, I almost missed out on Moonlight because it was like one of the few nights where I kept my phone on, and if I hadn't done that, I would not have done Moonlight. I got a call at around midnight, and I was already in bed and getting ready for sleep. It was my lawyer and my manager were trying to wake me up because I needed to sign a release—some contract or the other—and if I literally hadn't done that then, I would not have done the movie."
Your skin looks amazing, so can you tell me how you "freeze" time?
"Sleep! Sleep, water, no alcohol... It's all the boring things, to be honest. It's like, you'll have a boring life, but it'll be a long one. That's the great thing, right? A long, boring life, or a fun short one. It's your choice [laughs]."
Photo: Getty
Want more stories like this?
Sad News: Milo Ventimiglia Told Us He Stays Fully Dressed Until It's Time for Bed
Here's What Rowan Blanchard Tells Herself Whenever She's Feeling Insecure
Someone Once Told Cate Blanchett Her Career Would Be Over by 32