Fashion
15 Luxury Gifts for Your Most Indulgent Friend
We're taking a page from Belly on this one.
We liked Belly long before we went to his house, ransacked his closet, and hung out by his manmade beach (totally normal day). But when he described his personal style as "silky" while dressed in a robe he collaborated on with L.A.-based designer and tailor Rich Freshman, that like quickly turned to love. He reminds us a lot of that friend and relative many of us have—the one who is unapologetic about their taste for all things luxury, and is the resident big spender of the crew. Shopping for a person who lives in Gucci may sound daunting, but it's actually pretty simple. Stick to staples like robes, wallets, and watches, and pay attention to detail and craftsmanship. The gift can be $20 or $20k, so long as it *looks* expensive—or, in this case, silky.
---
They're all about a good robe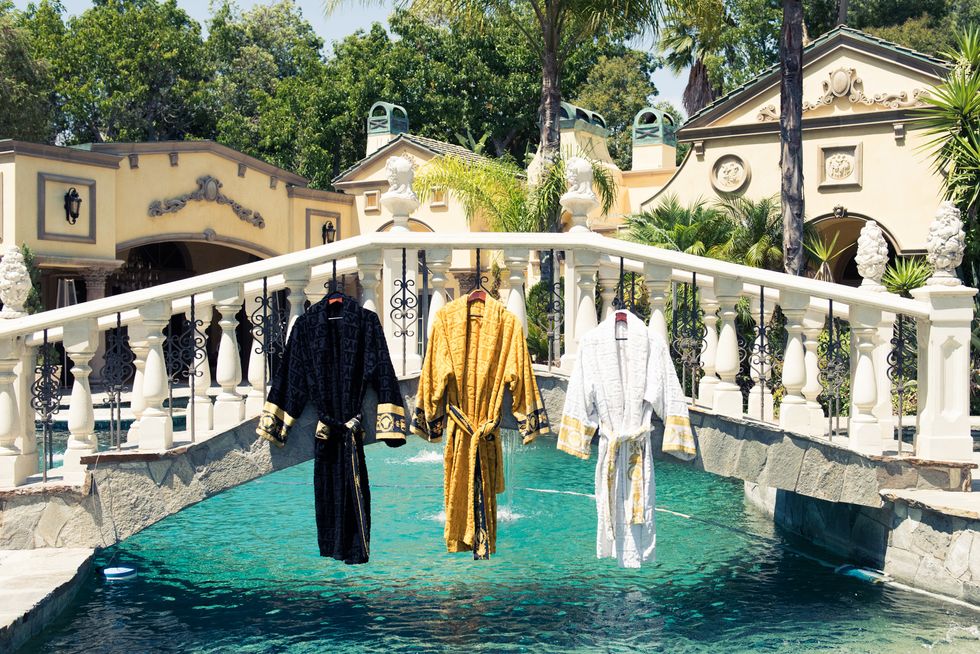 There's perhaps no better indicator that someone eats, breathes, and lives luxury than said person's tendency to lounge around their house in a robe that costs more than most people's rent. An addition to their collection is always welcome.
Designer wallets and expensive bill clips are their favorite accessory
This guy is obviously not carrying around their cash in any old wallet. They'll love an expensive-looking one, or a metal money clip.
They can never have too many watches
Your very fancy friend feels the same way about watches as many of us feel about shoes and handbags—too many isn't really a thing. They'd of course be thrilled with a Rolex, but more affordable options are fair game, so long as they stand out.