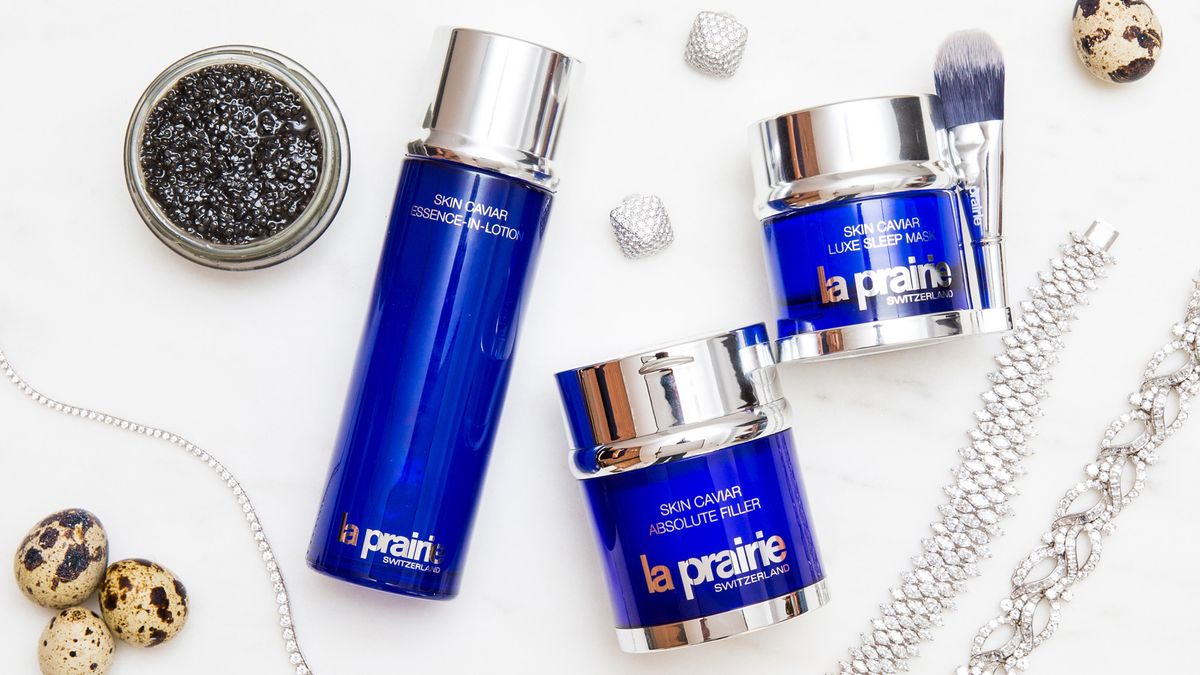 Skin
It's totally replaced the need for any kind of Botox or filler. In collaboration with La Prairie.
Alec Kugler
Laurel Pantin
For most of my adult life, I've had every type of beauty product imaginable at my disposal. Working at women's magazines, then here at Coveteur, we get sent pretty much every single product launch under the sun. Every oil, every skin-care gadget, every mask—everything, and I've tried all of them. I was a skin-care nomad, you could say. And mostly it was fine!
Then, around my 31st birthday, I started to feel like my skin looked worn out. Not extremely wrinkly, or pimply, or anything super dramatic; my skin just looked tired. I started to notice age spots on my cheeks and that the folds on either side of my mouth were getting deeper, making my whole face look sort of saggy. On top of it, the crinkles around my eyes were noticeably crinklier in photos, and I felt everything starting to fall. Whereas once I could throw any old product at my face and it would respond with perky bounciness, I realized it was likely time to get more serious about my skin care.
Being that I have access to most beauty products and trends, I consulted our beauty director, Katie Becker, on what to try. She told me that for really serious skin care, La Prairie offers the best, most proven results.
---
La Prairie is a brand I've used and loved (off and on, because I refused to commit to a regimen) for years, and I already had two products I adored at home: the Skin Caviar Essence-In-Lotion, and the Skin Caviar Luxe Sleep Mask (which I used religiously before my wedding and to which I fully give credit for my bridal glow). So I added one more product into that mix—the Skin Caviar Absolute Filler Volume Enhancing Cream.
The Absolute Filler promised to function essentially as an injectable filler, plumping and reshaping my face, restoring it to its former youthful glory. Very enticing! It contains La Prairie's signature blend of caviar oil and caviar protein, and especially when used in tandem with my other La Prairie products, promised to fix every problem I was dealing with.
The Essence-In-Lotion is a little bit more subtle. It's a sort of gel/liquid hybrid consistency and goes on pre-serum morning and night. It's infused with caviar water and, in addition to prepping your skin to better receive your serums and moisturizers, it also promises to hydrate and increase firmness and elasticity over time. It's one of those mystery products that I'm not entirely sure how it works, but I notice a difference in my skin when I don't use it. Also, the promise of helping your other products work better was highly convincing. When you're really investing in products, you want A) the products to be able to penetrate and do what they're supposed to, and B) to be able to use less of them so you can use them longer. The Essence-In-Lotion delivers on both fronts.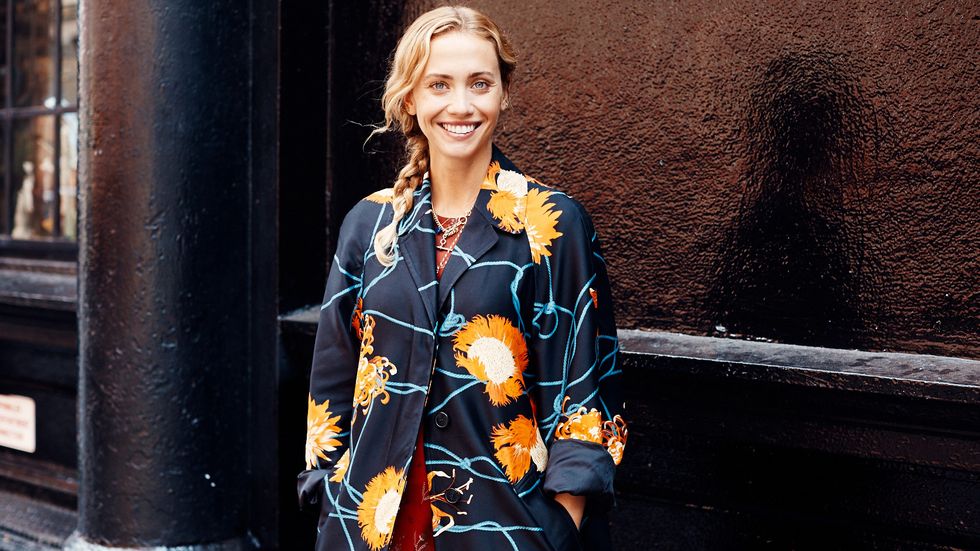 As a longtime fan of the Luxe Sleep Mask, I knew what to expect: softer, glowier skin every morning after I used it. It goes on so luxuriously with the little included paintbrush, and I love that it dries somewhat matte so that it's not an oily mess while I'm trying to go to sleep. The formula both improves firmness and elasticity, and helps moisturize skin, and in conjunction with the Absolute Filler and Essence-In-Lotion, it delivered on all promises.
After using the three products for the last 60 days, I can truly say that my skin looks dramatically better. Everything I would hope to accomplish by getting injections (fewer creases, increased fullness) was accomplished by using these three products in tandem. If skin care is your thing—if, for example, you don't wear makeup or you have a really short haircut or you just love skin care—I highly, personally, endorse these three products. Also, if you think of your skin as an investment (as in, what you put into it in your late 20s/early 30s will pay off down the road), then a seemingly over-the-top luxurious skin-care routine will definitely pay off.
Diamond jewelry by Oscar Heyman.
Want more stories like this?
I Broke a Major Skin-Care Rule, and My Skin Has Never Looked Better
Everything I Did to Prep for My Wedding
21 Fall Beauty Products That Are Worth the Splurge