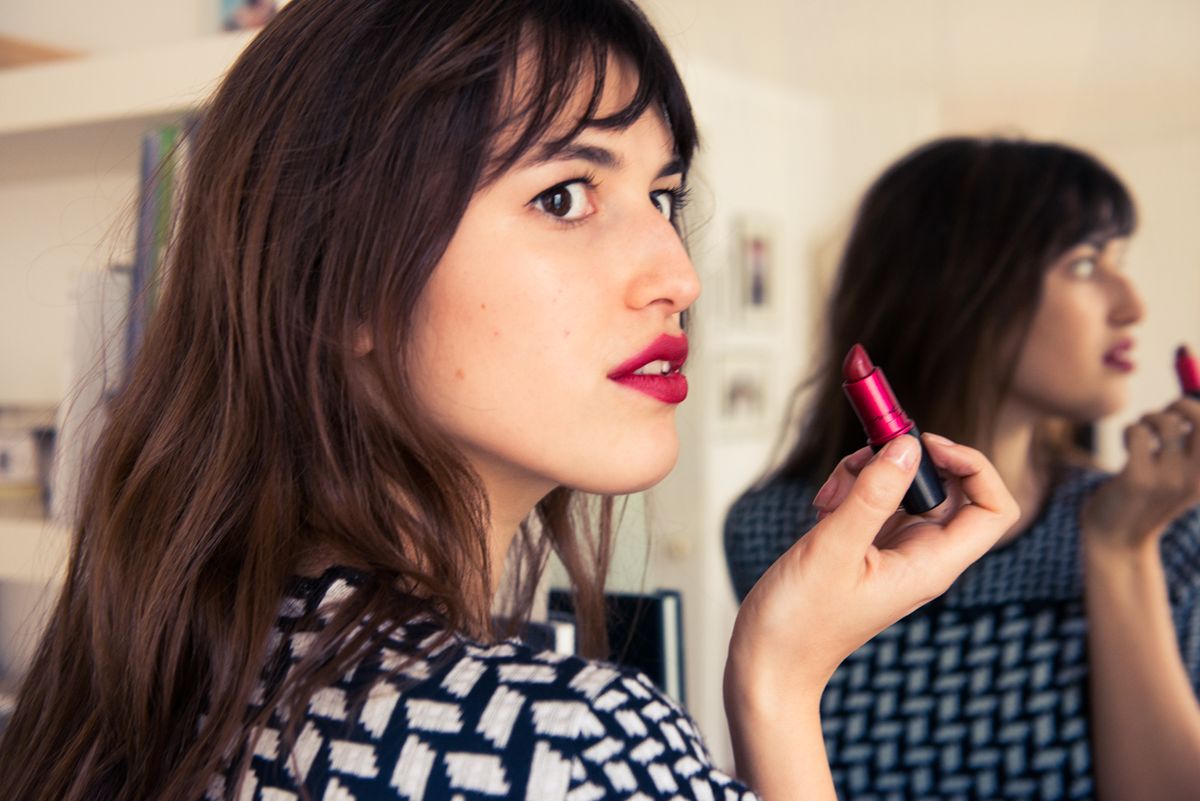 Dress, Kenzo
News
How Living like a French Girl for a Week Can Change Your Skin
And everything else we can't stop talking about this week.
This week on "Open Tabs"—an assortment of links we have on our open tabs for the week—we're giving you a peek into our own internet habits and the stories and themes we can't seem to stop talking about, like the truth about soy & sugar, one accessory to invest in this winter, what French beauty products do to your skin, and much, much more. 
1. Kim Kardashian West, Nasiba Adilova, and Elizabeth Chambers Hammer Lead the Pack of Cool Moms (via Vogue) 
Celebrating all things motherhood with the best of the best.
2. The Holiday Party Look: Satin Jewel Tones (via Into The Gloss) 
Seriously, feast your eyes.
3. These Instantly Flattering Outfits Involve Just One Key Accessory (via Who What Wear)
According to your favorite street stylers.
4. The only skin-care product I swear by after a workout. 
You'll almost always find this baby in my gym bag at all times.
5. The Truth about Soy and Sugar (via The Newsette)
Is anything safe anymore?
6. I Lived like a French Girl for 7 Days, and It Changed My Skin (via Byrdie)
"I walked into what I can only describe as a wonderland of French goodness. It smelled faintly of fresh laundry as I wandered from aisle to aisle perusing the goods. I stopped when I came across the first product on my list."
7. 5 Benefit They're Real Lengthening Mascara Dupes You Need Right Now (via SheFinds)
Not sure I can give up my love for the original "They're Real" mascara, but good to know...
Want more stories like this?
The Makeup Trick French Girls Love to Keep Secret
This Is What French Girls Get Right about Bridal Style
French Girls Are Apparently Obsessed with a Hairstyle Inspired By a Banana