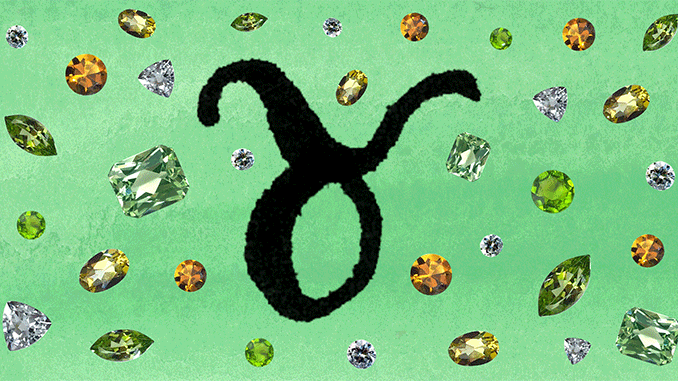 December 2017 Horoscopes: Taurus
APRIL 20 – MAY 20
With your ruling planet, Venus, in your sex-positive eighth house on the first, your month starts out with a boost to both your libido and your self-confidence. Once party planets Jupiter and Neptune align in your social houses on the second, you and your crew partake in a celebration for the friendship history books. Even if you're left with a serious hangover the next morning, when Mercury retrograde begins, the Gemini full moon in your luxury sector that same day says it's safe to treat yourself in the name of self-care. A few weeks later on the 18th, you start a daring new sexual chapter, surprising even yourself with your newfound kinks. When hardworking Saturn moves into your expansion zone the next day, it's clear that his two-and-a-half-year residency there is going to be about you testing your own limits. It all starts to make sense once Mercury is direct again on the 22nd, and even more pieces of the puzzle fall into place once Venus moves into that area of your horoscope on Christmas day.
How a Taurus survives the holidays: Never leaving the couch. Even the most motivated Taurus can procure everything they need for a satisfying holiday from their cozy winter fortress, from food to cocktails to sheet masks.
What to gift a Taurus: Things that feel good. Wine and perfume are always great candidates!
Want more stories like this?
The Best Workout for You According to Your Zodiac Sign
The Hottest Places to Have Sex Based On Your Sign
The Lipstick Shade You Need In Your Life According to Your Zodiac Sign