December 2017 Horoscopes: Sagittarius
NOVEMBER 22 — DECEMBER 21
Horoscopes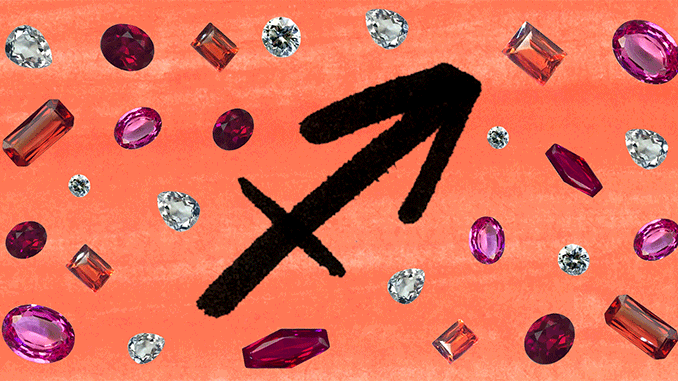 On the first, love goddess Venus slides into your sign, casting a charming spell on you and everyone in your orbit. It's the perfect vibe for updating the contents of your makeup bag (Fenty STUNNA liquid lip, anyone?) or freshening up your cut and color. When party planets Jupiter and Neptune sync in the most private sectors of your horoscope on the 2nd, a secret win gets you closer to your destiny than you've felt in a very long time. Celebrate your behind-the-scenes growth under the Gemini full moon the day after, even if Mercury retrograde in your sign that day too is a bit emotionally intense. Wait until the new moon in your sign on the 18th to tell the world how far you've come with Saturn in your sign for the last two and a half years. It feels amazing when you do, especially once Saturn moves into your second house of self-worth and wealth-building on the 19th. Once Mercury is direct again in your sign on the 22nd, you truly are the best possible version of yourself. Congratulations, Sagittarius. You made it!
How a Sagittarius survives the holidays: Their sense of humor. They can diffuse any situation with their ready laugh and razor-sharp wit.
What to gift a Sagittarius: Food. They're also delighted to accept tea or spirits, too. Anything exotic that feels like going on a long journey in a short amount of time is sure to please.
Want more stories like this?
The Best Workout for You According to Your Zodiac Sign
The Hottest Places to Have Sex Based On Your Sign
The Lipstick Shade You Need In Your Life According to Your Zodiac Sign