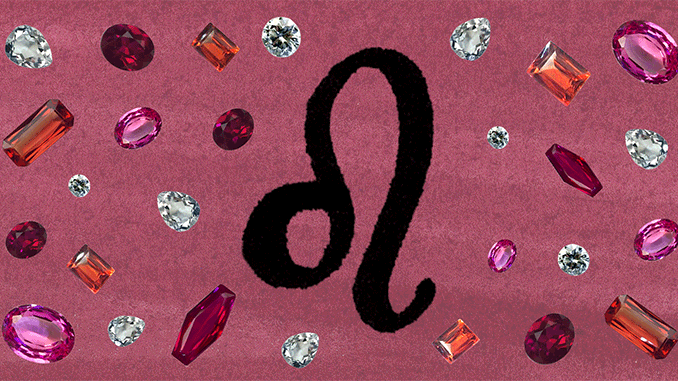 December 2017 Horoscopes: Leo
JULY 23 – AUGUST 22
It's a strange sensation when the two party planets, Jupiter and Neptune, align in your emotional healing houses on the 2nd. That's because, in addition to being the patrons of fun, they also have a spiritual side. You're not usually one for tarot cards or crystals, but you might find them more informative than you'd expect under this influence. If it gets weird, Mercury retrograde in your playful fifth house means you can write it all off as a good time. With the Gemini full moon that same day, your friends will be there to support you no matter what you decide. By the time the Sagittarius new moon rolls in on the 18th and Mercury is direct on the 22nd, you'll have plenty to write home about. The big change of the month comes with responsible Saturn into your health and habits zone on the 19th. He's posted there for the next two and a half years, which means your exercise regimen, nutrition plan, and skin-care routine grow by leaps and bounds now. The sun into the same area of your horoscope on the 21st gives you a taste of how this is going to feel.
How a Leo survives the holidays: Selfies. A Leo probably invented the selfie, so leave it to this sign to find solace in the self-portrait throughout the Christmas ordeal. They firmly believe that their look should be dramatic, not their surroundings.
What to gift a Leo: Beauty products. Leos are practically hardwired to adore the latest in beautifying technology, from lip kits to skin peels.
Want more stories like this?
The Best Workout for You According to Your Zodiac Sign
The Hottest Places to Have Sex Based On Your Sign
The Lipstick Shade You Need In Your Life According to Your Zodiac Sign