December 2017 Horoscopes: Capricorn
DECEMBER 22 — JANUARY 19
Horoscopes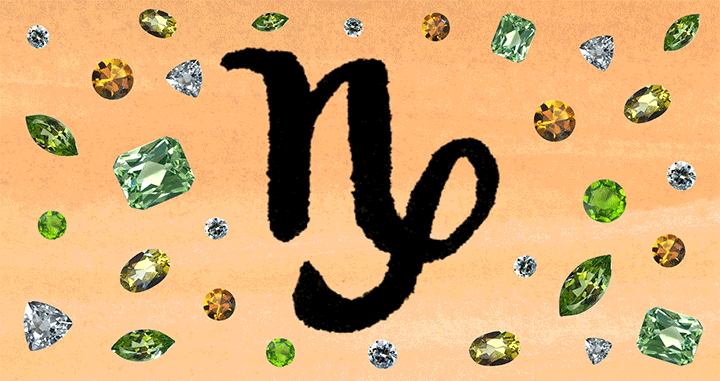 When creativity planets Jupiter and Neptune align in your community houses on the 2nd, an inspiring talk with someone in your social circle results in a long-term proposition that's too good to turn down. Follow Beyoncé's example and work on it behind the scenes for now, since Mercury retrograde in the secrets area of your horoscope from the 3rd means you have a few loose ends to tie up before forging ahead. The Gemini full moon that same day helps you set a new daily routine to support your passion project, and your work kicks off in earnest under the Sagittarius new moon on the 18th. Mercury direct on the 22nd is icing on the (already delicious) cake! Your crowning moment this month comes when Saturn, your ruling planet, enters your sign on the 19th. It marks a new era of responsibility, authority, and commitment for you, one that unfolds over the next two and a half years. Lovely Venus into your sign on Christmas day gives you a taste of what this success will feel like. Enjoy it, and let that motivate you for the weeks and months to come.
How a Capricorn survives the holidays: Working from home. Capricorns are loath to separate themselves from their professional responsibilities for any length of time, so this is the perfect compromise.
What to gift a Capricorn: Cold, hard cash. The Capricorn has no taboos around money as a gift; in fact, it's preferred. They hate getting something they aren't going to actually *use*, and with savvy Capricorn, monetary contributions definitely won't go to waste.
Want more stories like this?
The Best Workout for You According to Your Zodiac Sign
The Hottest Places to Have Sex Based On Your Sign
The Lipstick Shade You Need In Your Life According to Your Zodiac Sign