December 2017 Horoscopes: Cancer
JUNE 21 – JULY 22
Horoscopes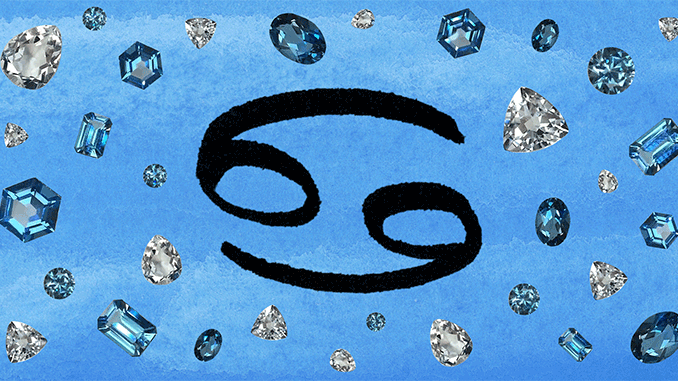 When party planets Jupiter and Neptune sync up on the 2nd in the areas of your horoscope associated with flirting and trying new things, you can be sure that your holiday season gets off to a spicy start. Mercury retrograde in your health sector the next day means you might overdo it in the name of love, but the Gemini full moon in your magical twelfth house that same day means that this is the start of something truly special. You'll bounce back to reality by the 18th, when the Sagittarius new moon helps you edit and organize your way to success. Any lingering fog lifts with Mercury direct on the 22nd. The most poignant shift this month? Once serious Saturn moves into your relationship sector on the 19th (where he'll stay for the next two and a half years), you commit to taking care of your lovers, friends, and colleagues.
How a Cancer survives the holidays: Friends and family. You rely on support from the people you care about most to buoy you through trash news cycles and inevitable holiday dramas.
What to gift a Cancer: Something for the home. They'll be happy to deploy flashy drinking glasses or a gorgeous dish at one of their famous dinner parties.
Want more stories like this?
The Best Workout for You According to Your Zodiac Sign
The Hottest Places to Have Sex Based On Your Sign
The Lipstick Shade You Need In Your Life According to Your Zodiac Sign