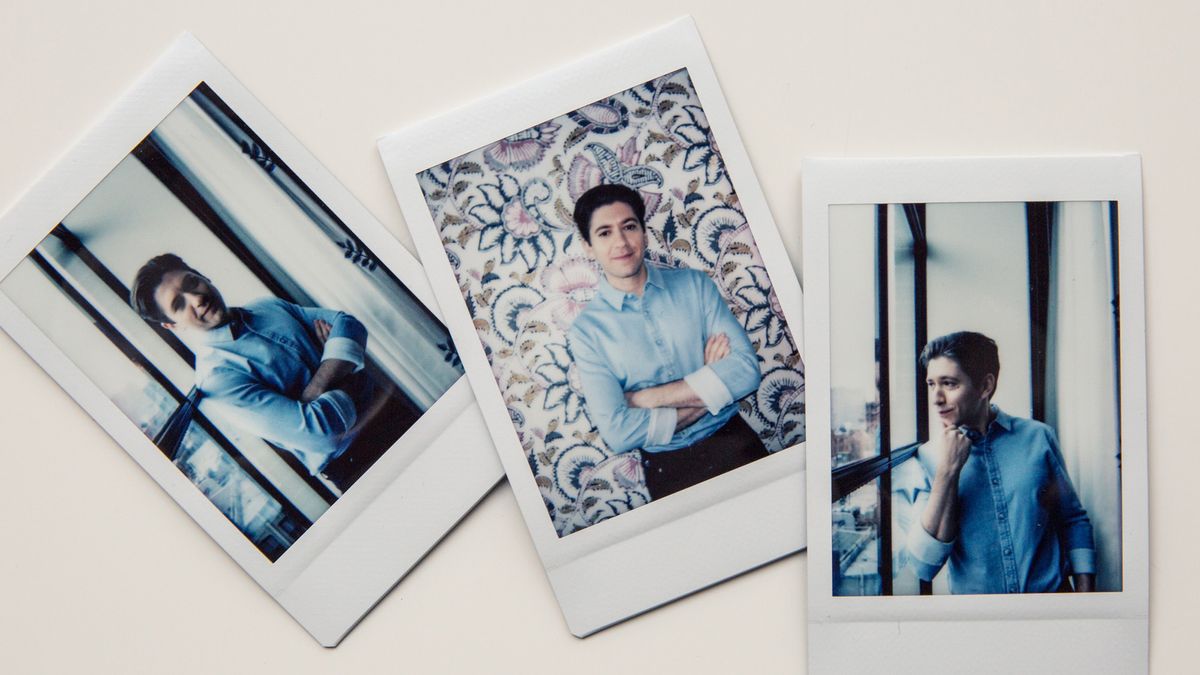 Celebrity
Michael Zegen, who plays him on the show, already knows "he's kind of a fool."
When Amazon first released its pilot for The Marvelous Mrs. Maisel, I didn't need much convincing to check it out. For starters, it's from Gilmore Girls creator Amy Sherman-Palladino, revolves around stand-up comedy, and stars a familiar face, Rachel Brosnahan, who once upon a time appeared on House of Cards. It was something I knew I'd be into even before I started watching. But part of what kept me intrigued (and will have me bingeing now that all the episodes have been released) was my anger toward the main character's husband, Joel Maisel, and curiosity about what would happen to him.
Without giving too much away, Michael Zegen's character isn't...exactly...the best. In fact, the first thing I asked Zegen was if he was prepared to be disliked. "Yes," he told me, but he also had plenty to share in Joel's defense, along with some tidbits about making the show, working with Family Guy's Alex Borstein!, and why he wishes we didn't have cell phones.
---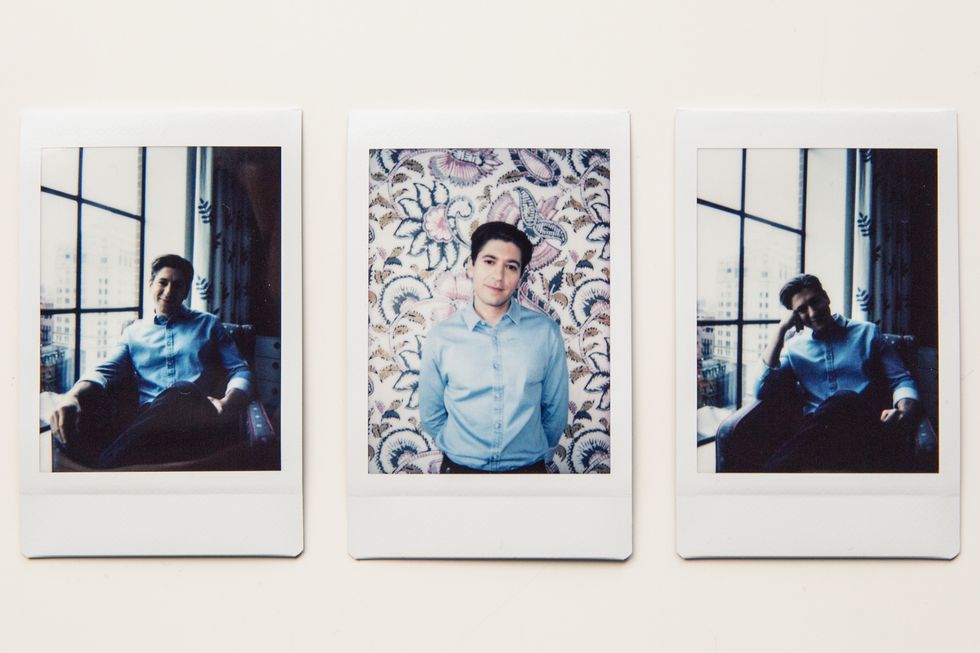 Are you prepared to be disliked?
"I've thought about that a lot, actually, and I'm worried. I was at Urban Outfitters after the pilot came out, and this woman came up to me, and she's like, 'Oh, you're that asshole from that show!' And I was like, 'Which one?' Because I've played a few assholes. She said, 'The Marvelous Mrs. Maisel,' and I was like, 'Oh no, this is what I'm going to have to get used to!' But I don't think he's an asshole; he's a nice guy. He's just kind of a fool."
Are there some redeeming qualities about him?
"[He and his wife] have history together, you know? He's a product of that period of time, where people got married very early. He had kids very early, and he hasn't necessarily lived his full life yet. He was put in a job that he hates, and so he's kind of miserable, and he's going through, I guess, a quarter-life crisis. Everything's falling apart."
Have you ever done stand-up?
"No, never. I've done sketch comedy and improv, but I don't know how people have the balls to do stand-up. It's terrifying. It's always been on my bucket list in a way, so maybe someday I'll do it. I've tried it in front of friends, and they're like, 'Stick to your day job!' I thought I had some funny jokes, but apparently they thought otherwise."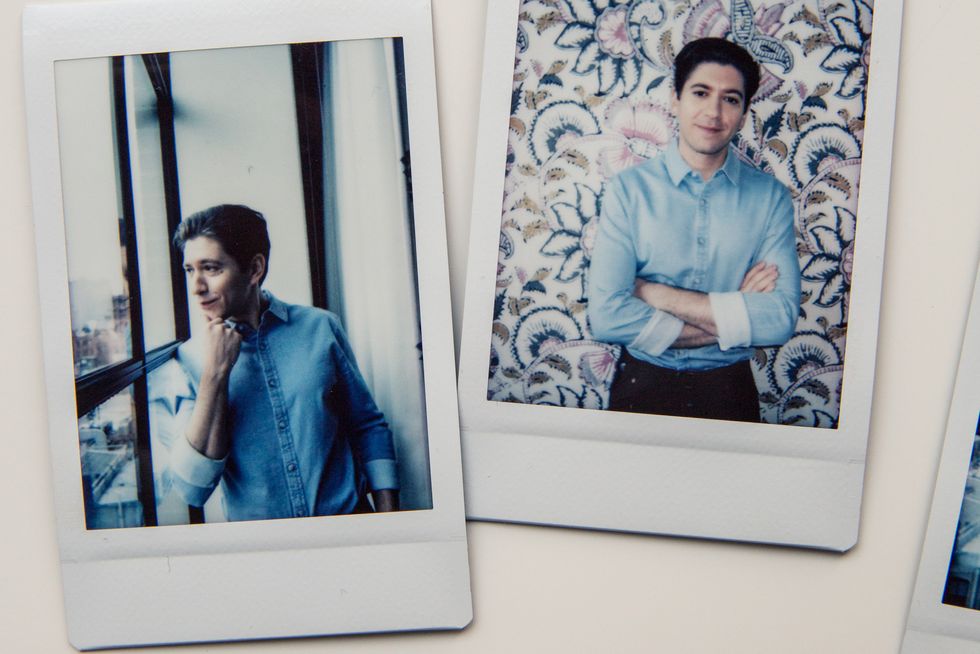 Were you a fan of Gilmore Girls?
"I've never seen an episode of Gilmore Girls. When I got [cast], I was flipping through channels and randomly happened upon an episode. There was a scene where…the younger Gilmore girl…was walking through cubicles, and she was talking with this guy. They're walking, walking, walking, and talking, talking, talking. It was so fast, and there was no cut, and it seemed like a ten-minute scene. I started having panic attacks because I was like, 'Oh my god, I'm gonna have to do this!' If you forget a line, it's back to the beginning. Having done it now, if you screw up, it's not a big deal, but I'm kind of a perfectionist, and in my mind, everybody wants to go home. I didn't want to be the 'weak link.'"
Was there someone that you were excited to work with?
"I'm a huge Family Guy fan, so getting to work with Alex Borstein was kind of surreal. It takes me a while to remember that's her doing the voice of Lois—I don't put the two together. It was cool working with everybody. Tony Shalhoub... I used to work at a movie theater, and Men in Black was there one summer. I must have seen that movie a thousand times. I think that's the first time I ever saw him, when he gets his head blown off and then grows it back."
Something the show touches on at one point is how hard it used to be to call someone if you were running late:
"What did people do without cell phones? I remember my dad didn't come home once, and my mom was freaking out. Since there were no cell phones, we couldn't just text and be like, 'Where are you?' He used to play tennis every week, so it turned out he went to tennis, and [my mom] realized, 'Oh wait. His racket's gone, he must be at tennis.' I always think about that when I think about cell phones these days. There was no texting. There was no finding out where you are. I kind of preferred it, in a way. Now you know where everyone is all the time, especially with social media. I kind of like a little mystery."
Want more stories like this?
DeWanda Wise Is Embracing Her Stomach Rolls on She's Gotta Have It
Lana Parrilla Is Happy to Be Out of Pantsuits on Once Upon a Time
How Elodie Yung Mastered French-Girl Style