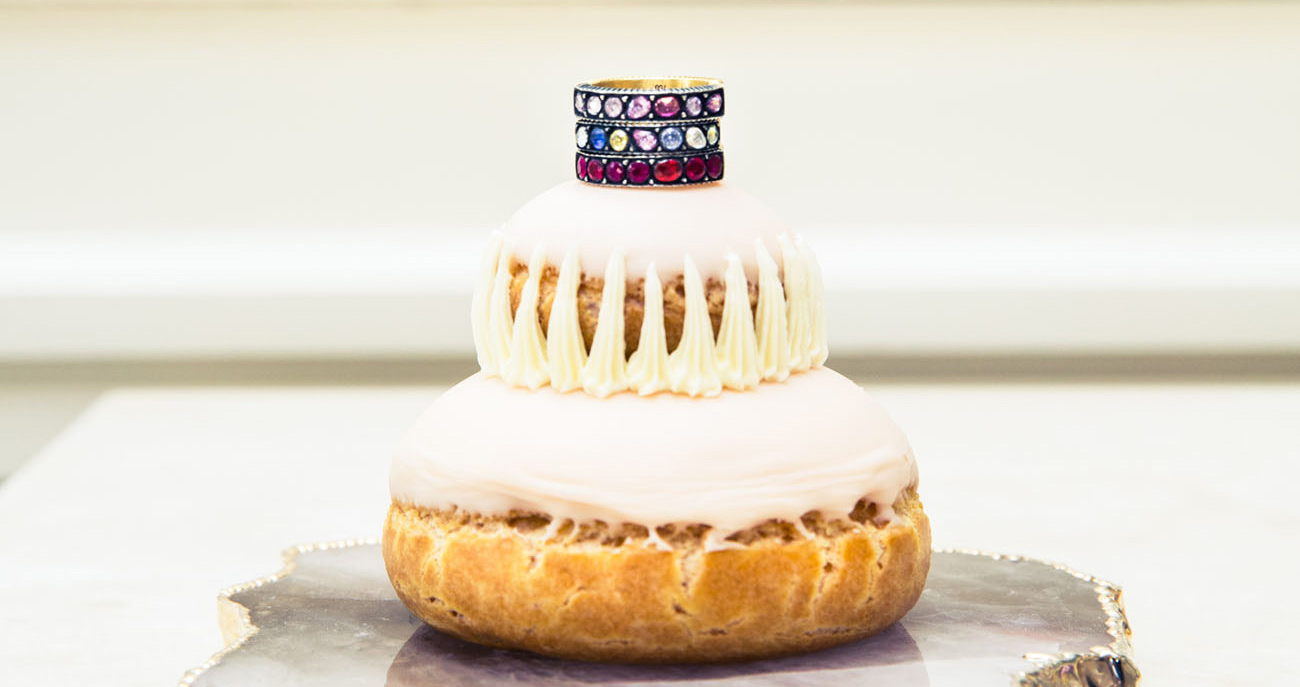 How to Find the Perfect Wedding Ring for Every Type of Bride
Whether you're looking for something classic or a ring that's anything but.
Everyone wants to talk about engagement rings. You know, *the* ring. But after the engagement comes the wedding, and with that, the old wedding-band-exchange ritual—which, let's be honest, is worth doing your research for, too. Especially seeing as the idea is that you'll be wearing that band for the rest of your life. So we put our fine-jewelry feelers out there to find a whole host of stores and websites where you're sure to find the single piece of jewelry that signifies your big love, and also something that you'll be happy to wear as long as you both shall live, whether it's a classic Cartier band or something a little bit less traditional.
Shopping at places like Tiffany & Co., Cartier, and Harry Winston, you pretty much know what you're going to get—and that most certainly isn't a bad thing. The quality is reliably great, and they each have a host of experts who will quite literally do anything to find the perfect ring for you. Honestly, if you're looking for a classic band, it's likely you'll find the best wedding band for yourself and your person-to-be at a place like this.
Stone Fox Bride best epitomizes what you can get if you go the indie route: something unique, customizable, pretty, and pretty special—as in, you can find bands made with sapphires instead of diamonds or vintage yellow gold instead of your usual platinum. Then there's Catbird and its Wedding Annex store in Brooklyn, which has all the delicate prettiness of your fairy-tale dreams, from hammered gold for men to sweet eternity bands and adorable novelty rings. Love Adorned, too, has some crazy-beautiful finds that are a mix of vintage and contemporary designers.
Vintage is way easier when it comes to engagement rings, if only because they're easier to find. (May we suggest you bookmark these sites on your future fiancé's laptop.) Try looking at Bell and Bird in Austin, where they specialize in 18th- and 19th-century jewelry and have a very edited selection of rings that you won't find anywhere else. On a similar note, there's New York's The One I Love, which has a slightly larger range and a staff that really knows what they're talking about when it comes to finding rare jewels. 1stDibs, on the other hand, has what seems like every single antique and vintage ring under the sun. If anything, it's great for inspiration, and there's a good chance you'll find the band (or five) of your dreams there. It's also a great place to find rings by the likes of Cartier and Tiffany that they no longer make or sell.
We get it—you pride yourself on your personal style, and a "classic" isn't quite your scene. For all of the fashion fine jewelry in one place, go to Stone & Strand, where you can find weird and wonderful bands at every price point and designers like Sabine Getty, Jacquie Aiche, and Anna Sheffield. Or go straight to the source with a designer like Alison Lou, who uses precious jewels to make her signature Mrs. rings that are a little more fun than your average eternity band (and customizable). If you really want to do your own thing, Mociun will make completely custom bands—you can even bring them your own stones to create something that's wholly and completely you (or him). They also have their own collection of rings that are totally different from anything else you'll find.