Gift Guide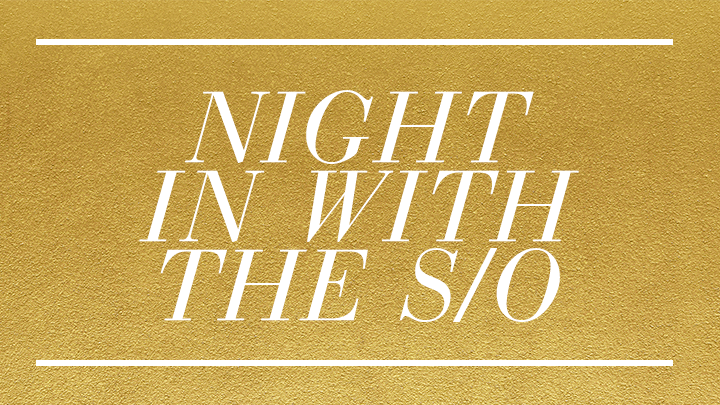 For You & Yours: What to Wear (& Gift!) When Meeting the Parents
Relax. We'll do the over-thinking for you this year. In collaboration with Gap.
Bustle and Coveteur are working together to bring you the best mix of the season's hottest releases, shopping tips, and gifting ideas in ways that are both inspirational, and attainable. Check The Holiday Edit channel weekly to see what we're up to.
"For you, and yours." Regardless of what (or how) you celebrate, this time of year ultimately boils down to that exact sentiment. Sharing good times with the people you love most—and getting in face time with pretty much everyone in your life. And, fine, yes, demonstrating your extremely excellent taste and thoughtfulness via pitch-perfect presents. Is it just us, or is this starting to sound a little stressful?
To make the most out of the year's end, we've partnered with Gap to take two of the biggest questions this time of year—what to wear and what to gift—out of the equation. There's something for everyone—and everything you do, too.
Depending on the in-laws, holidays spent with the parents of your significant other can range from blissful relaxation to on-edge, best-behavior time. Or, in some cases, even *both*. Double that if it's your first time meeting them. We feel you, which is why we went ahead and picked out both the outfit and gifts that will make this delicate dance feel like a breeze.
For your clothes, the key is finding polished yet cozy pieces that can be mixed and matched. A soft-but-tailored Gap shearling suede coat (you'll have to wait until Nov 29th to get your hands on—worth it), for example, looks perfect worn over your holiday dress for dinner at nana's or over leggings and a sweater for the next-morning drive to the family's favorite bagel shop.
Coat, Gap; Shoes, Gianvito Rossi
Gifting-wise, if you don't know your proverbial in-laws well or find them difficult to shop for, we suggest you go for indulgences that err on the practical side. Stuff that is patently usable but also good eye candy. We're thinking a Sherpa-lined denim dog jacket and crazy stripe dog leash from Gap for the family's best friend (including crazy stripe slippers for the designated dog-walker), pretty gardening gear, or a luxury candle. In other words: total crowd pleasers.