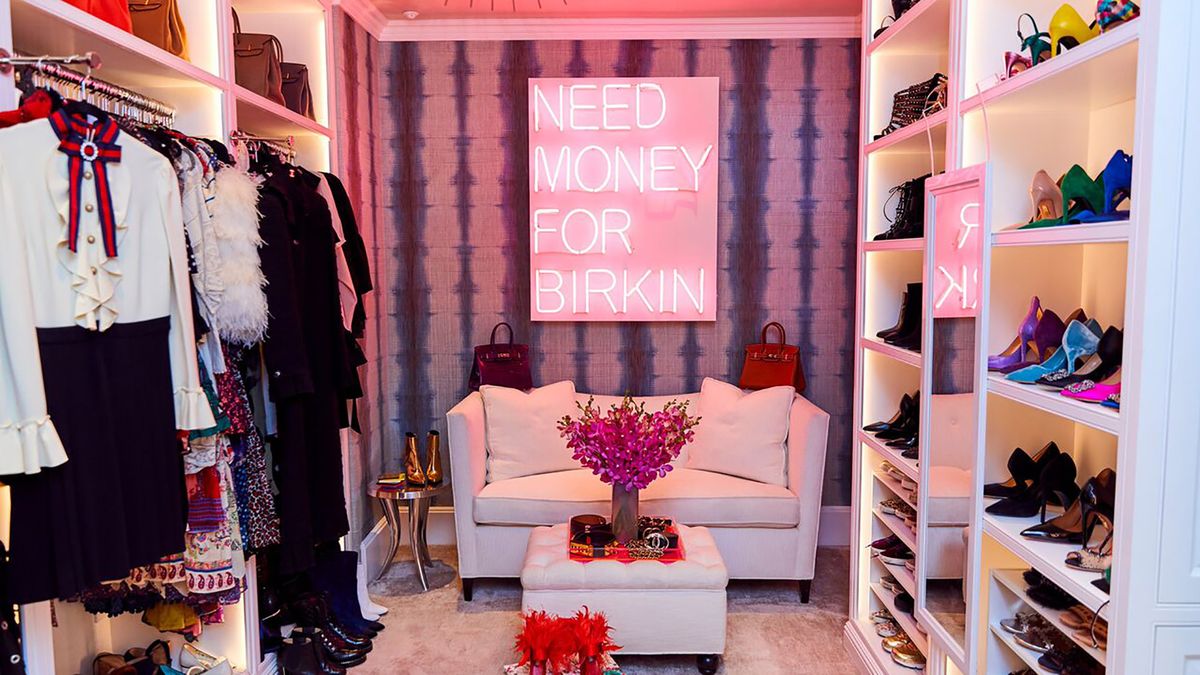 Shopping
These Statement Wardrobe Essentials Will Make Any Outfit Look Expensive
And they make great holiday party outfits, too.
We aren't going to lie, there are times when we walk into someone's closet and think, "Oh, COME on!" out of insane jealousy. Walking through Sydney Holland's L.A. closet elicited such a response because she has twenty-eight more Birkin bags than we could ever dream of owning. How is that even possible?!
Instead of figuring out all the insane things we would have to do or sell to possibly afford just 1/28th of Holland's collection, we decided to think creatively (and a little more affordably). Holland's closet was filled with lots of fancy things that perfectly complemented her bags, so we're thinking of stocking up on those instead. Here's what we're thinking.
---
Sparkly, Shimmery and Embroidered Pants
Pants are the absolute best because they are the easiest thing to wear. And just think of the possibilities when you add a little glitter or shimmer. They're just as easy to wear but with a little added fun.
A Great Blazer
Nothing makes you look like a more powerful lady who means business than a nice structured blazer. And you know what a great blazer would look perfect with? A pair of shimmery pants.
Anything Velvet
Velvet is the most luxe fabric, and we're convinced there is nothing more luxurious or amazing-feeling than an all-velvet lewk. Who needs a bag when you can have this much comfort and style in one outfit?