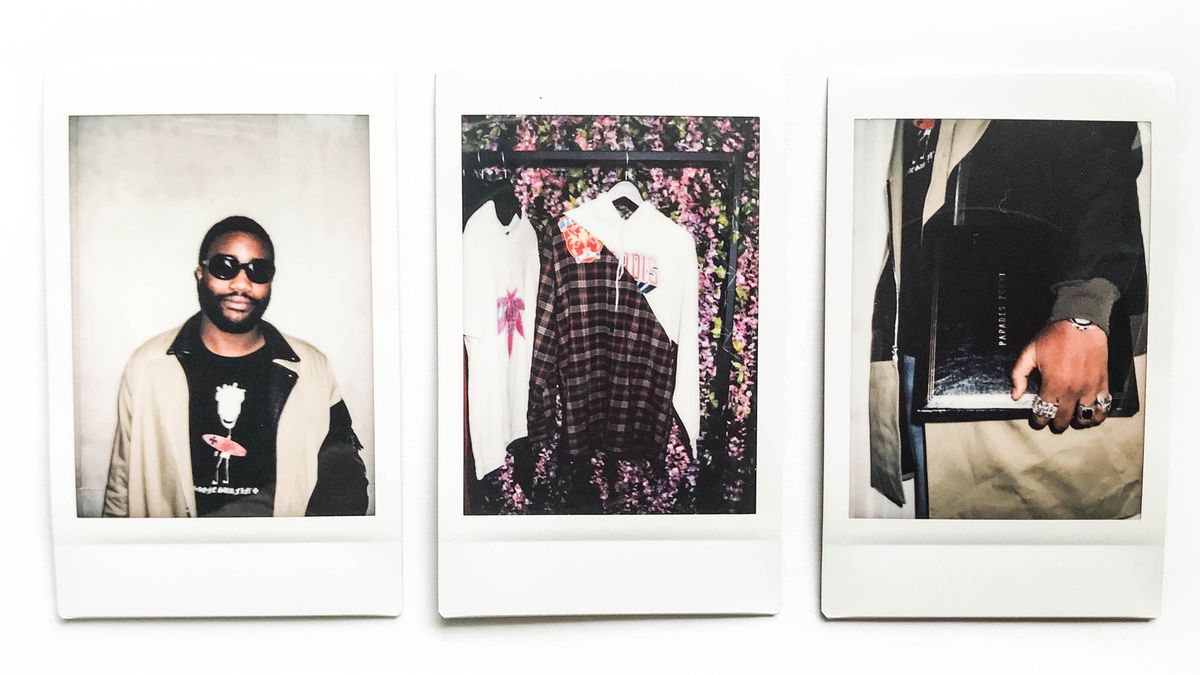 Designers
It's being worn by the likes of Future, Swaelee, and Ty Dolla $ign.
Jodi Taylor
There are certain brands that we continuously find ourselves drawn to, 3.Paradis being one of them. The Montreal-based brand is the brainchild of longtime friends Emeric Tchatchoua and Raymond Cheung. Tchatchoua handles all the design as creative director, and on any given week he is traveling between Paris, Toronto, Montreal, London, and Hong Kong for meetings, collaborating with friends, and presenting the collections. Somehow he also finds time to design for his good friend Simon Suphandagli's London brand, Ejder. You could say he's busy.
Despite Tchatchoua's hectic schedule, he found some time to spend with us in Toronto a few weeks ago for his installation at Toronto's streetwear boutique, CNTRBND. Inside, 3.Paradis had created their own Garden of Eden complete with turf floor, walls made of purple and pink flowers, and their colorful FW17 collection, Paradis Perdu—all inspired by a book written by the late English poet John Milton. Keep scrolling to find out how 3.Paradis came to be, who Tchatchoua is dying to collaborate with, and what's next for the brand.
---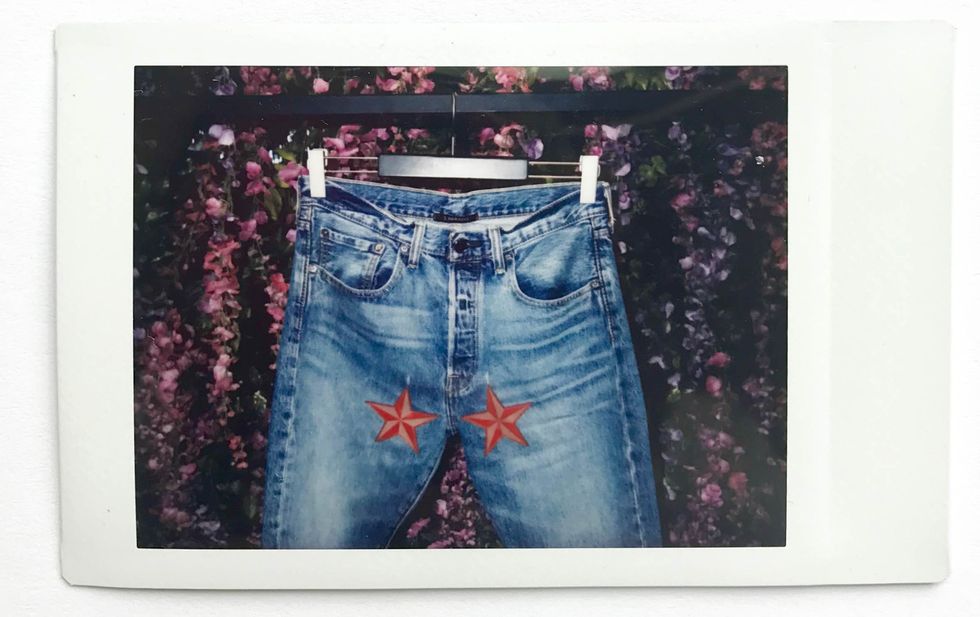 3.Paradis began almost by accident:
"I always wanted to create stuff, and I always liked clothing. It started with a sweater. I was in Paris with one of my friends, and we just had this idea of a sweater. We made [it], put it on social media, and people kept asking when it was coming out, so we did a small capsule collection, put it on online, and had no sales. At all. I called one of my friends, Simon [from Ejder], and he spoke to a store in the U.K. called Autograph Menswear—they sell designer, Raf, Rick Owens, and commercial designer wear. They threw the product in the store, and the week after, he calls me and says, 'We need to reorder.' From there, we had to learn about the fashion calendar. We kept going just for that store, and then we messaged CNTRBND. We showed Chris [Casuga] the pieces, and he was like, 'I love it. Let's do something together.'"
The brand name has a dual meaning:
"The more we grow, the more the meaning [of 3.Paradis] is deeper than what it was supposed to be at the beginning. '3' is the perfect equilibrium between the mind, the body, and the soul, and 'Paradis' [paradise in French] is an ideal that we're trying to give to the people. Make them enjoy what they buy and enjoy the product—bring them to paradis."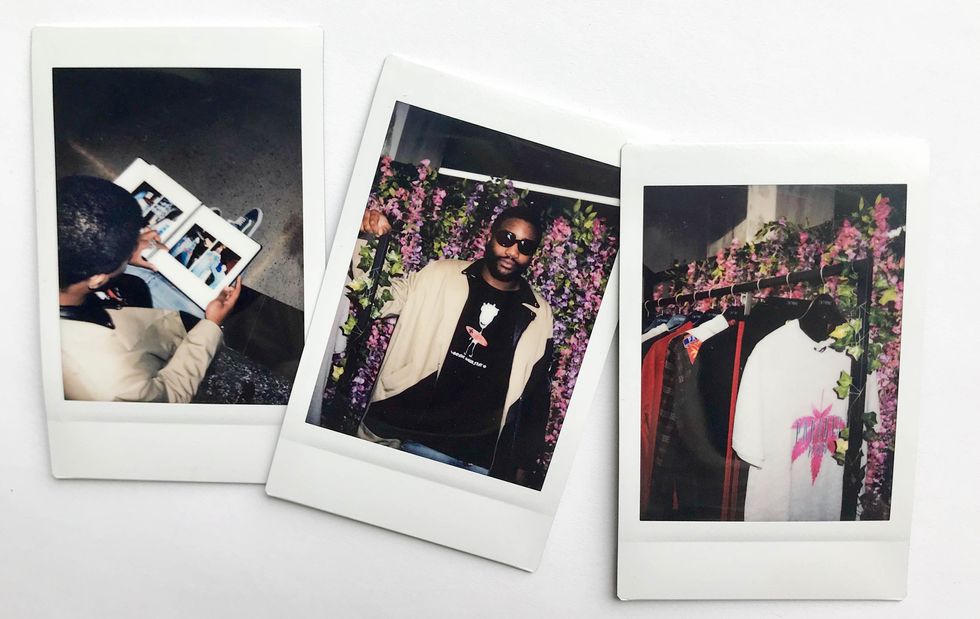 The story behind the installation:
"Paradis Perdu [translates to] 'lost paradise,' inspired by a book from John Milton—it's like a poetry book, he got into the story that the Bible tells. We decided to make a Garden of Eden, but instead of having everything green, have it be more vibrant. The turf on the floor [is] more dull to represent the lost paradise fading out."
Tchatchoua won't create without meaning:
"Why would I do [collections] if there is no meaning? For me, it's important because I need to learn something. If I just do stuff and I don't learn anything while I'm doing it, what's the point? The problem with our era is nothing has meaning. It's fast. Anything works. We as designers have to go further. If you want fashion to go to another place the same way Margiela had fashion go to another place, or Jean-Paul Gaultier, Marc Jacobs, or Rei Kawakubo—all of these people—we need to follow their footsteps and create something [with] valuable meaning. It's about progress."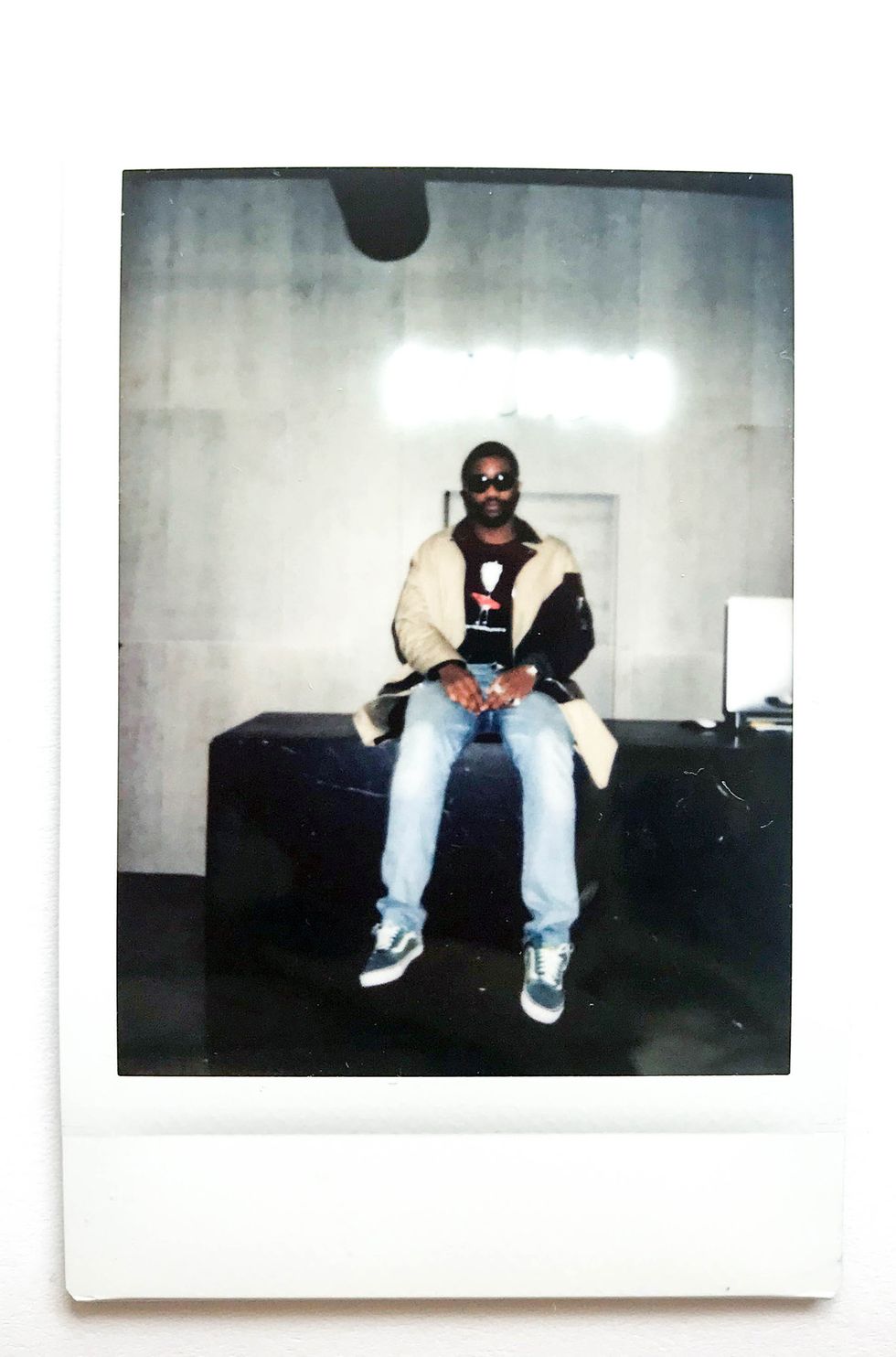 His dream collaborator:
"My real dream collaboration is with somebody called Futura. He's a graffiti artist from New York. [He's] a legend."
Up Next? Women's:
"I let things come to me the same way I let the clothes come to me. If the next inspiration is a toy, I want to do toys. If next is a book, I want to make books. If next is movies or photos, I want to make a movie and photos, but right now is clothing until I find something that I like more.
"[There's] a small capsule for women that I'm currently working on because women deserve paradise as well. I like the way [the brand] is going. I want it to keep going and going, and maybe we'll open up a flagship store so that I can tell people the full story through an experience."
Want more stories like this?
Alessandra Rich Wants Women to Get Confidence from Her Designs
Bobby Kim Designed Jennifer to Make Your BF Jealous
Your Favorite Celebrities Are Probably All Wearing C2H4