This Is What Kim Kardashian's New Crystal Fragrance Actually Smells Like
According to 5 of our editors.
Series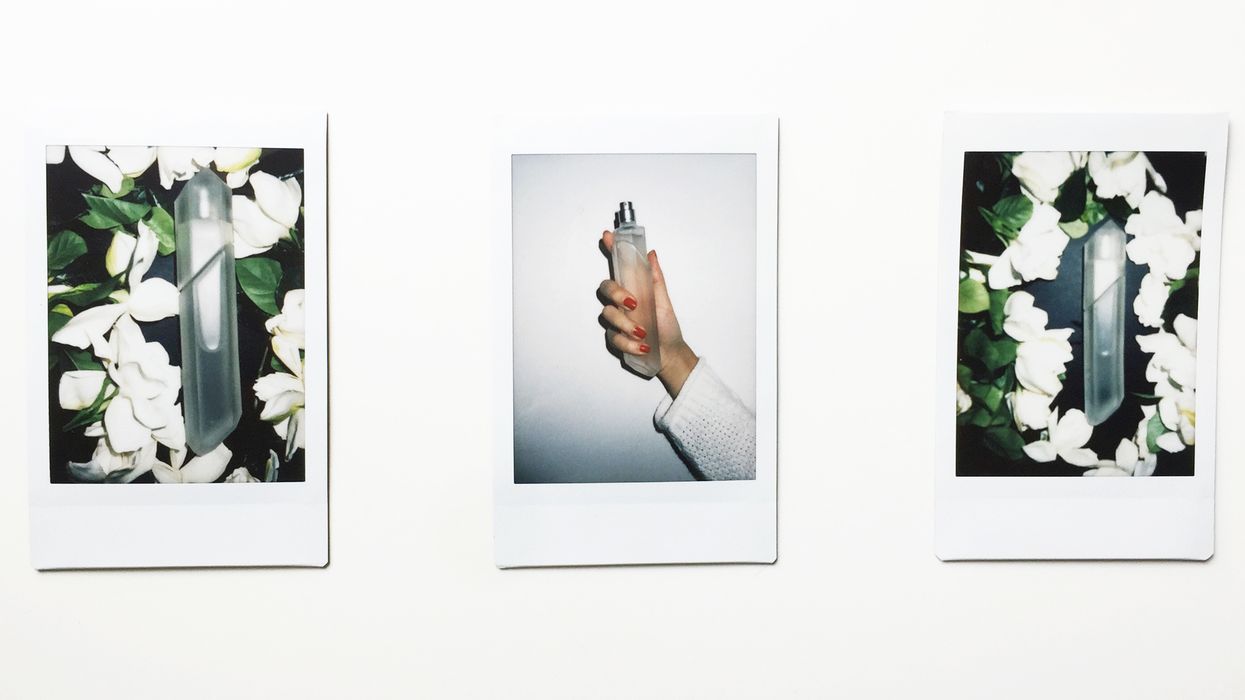 After plenty of Insta-teasing, the three KKW fragrances from Kim Kardashian West have launched. Here are the major deets: Each is heavy on the gardenia (Kardashian West's favorite flower) with one citrus version and one oud version; the crystal-shaped bottles were inspired by the healing crystals she turned to after trying times in the last year (i.e. after the Paris robbery); and they are limited edition. Despite the likely flurry to get your hands on one, the fragrances are intended to instill a sense of calm and zen.
Want our take? We got our hands on one—the central signature scent KKW Crystal Gardenia—and gave it a whirl around the office. Below, our take.
---
1/5
Sam Sutton: "It smells like candy hearts, middle school, and like I'm going to the mall. In my current life the one place I would wear it would be on vacation to a beach or somewhere tropical. I'm over the word Bae, but I really do like the bottle."