WWWRN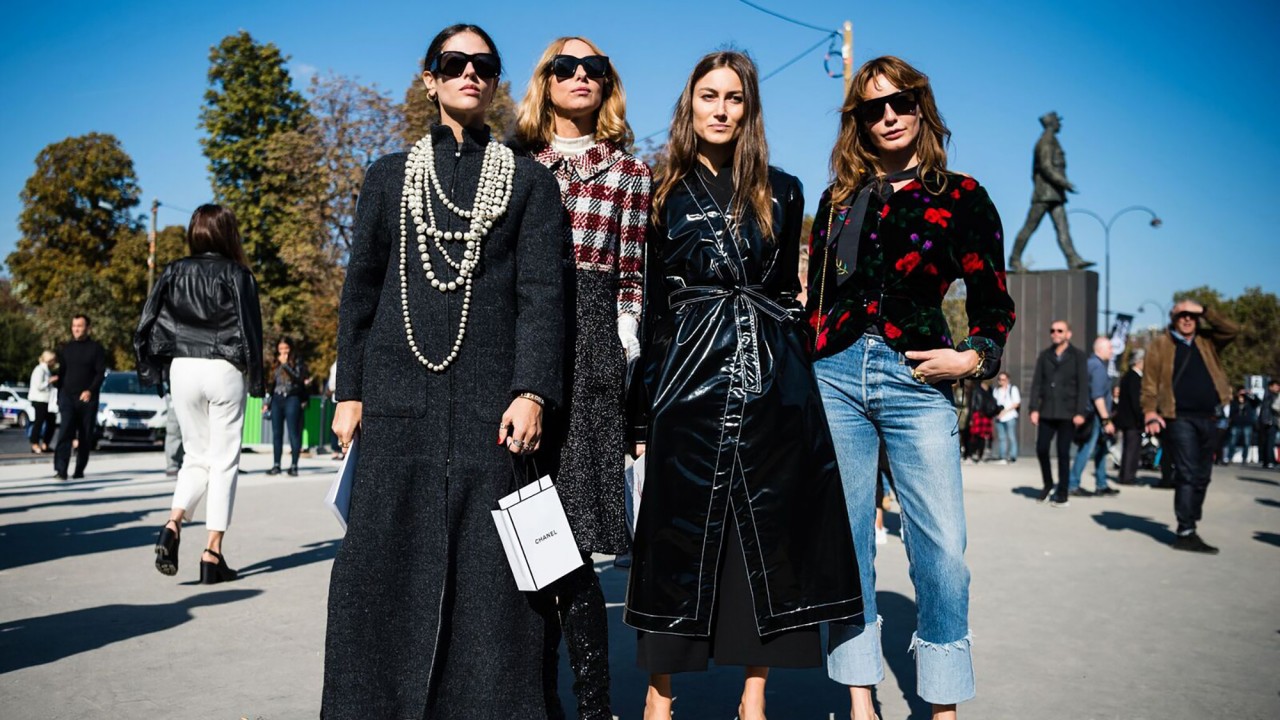 The 21 Warm AND Chic Jackets We Want Right Now
Bring on the cold, we're ready and honestly kind of excited.
Most people hate the cold, but here at Coveteur HQ, we kind of love it. Decreasing temperatures means increasing layers and a never-ending wish list that consists of almost entirely outerwear. Aren't glam faux-fur coats and chic floor-length trenches the best kind of clothing?! If you're not convinced, consider this: You're running late, and you throw on the biggest, fluffiest jacket you can find. No matter what you're wearing underneath, you can still emerge from the subway/bus/Uber looking like Gwyneth Paltrow as Margot Tenenbaum in this scene, where she has on the iconic outfit that spurred a million Halloween costumes and mood boards.
Basically what we're trying to say is: Coats are the best. Here are our 21 favorites that will make your fall/winter wardrobe, and they'll keep you warm. Win, win, win.
---
TARA GONZALEZ
ASSISTANT EDITOR
1.  The Mighty Company Toulouse Jacket: The Mighty Company makes a really good leather jacket. And even if they make a great classic fit, my favorite is the bomber jackets with insane metallic and graphic patterns. Founder Jessie Willner's background is in graphic design, so it makes sense she'd produce some artful pieces. I've been dreaming about the Toulouse for some time now. The shape is like every other leather jacket I've loved, but it's baby blue with silver naked ladies on it, which means it's 10x more fun and a serious statement piece.
2. Sandy Liang Rivington Leather Jacket: I don't think there has ever been an editor's pick about outerwear that I didn't include Sandy Liang in. The girl is GOOD and makes me not care about the impending freezing cold of winter. If you have a good jacket, the temperature doesn't matter, and I would gladly walk out in a snowstorm in this one. I'm all about a classic shirt with a crazy sleeve, and this is that exactly, but in badass leather form.
3. Shrimps Rory Coat: I almost bought a Shrimps coat while I was at a UAL in New Orleans (the best place I've ever been), but I ended up not getting it, and now I cry about it all the time. Okay, not really, but they make the cutest coats, and I need one in my life. Everyone frequently makes fun of my preference for large, fuzzy coats (or Yeti jackets, as my sister calls them), but this Rory one is a toned-down version of that with minimal fuzz. I've also recently been wearing this plaid red suit I found in my closet, and the red tartan wool of this jacket would be a perfect match.
---
HANNAH BAXTER
ASSISTANT EDITOR
1.  Stand Alexa Faux Fur Jacket: I've waited years to locate the elusive leopard-print coat that is equal parts stylish and cozy, and naturally, I found it while visiting Stockholm. How is it that the Swedes are consistently the most stylish people on the planet? I can't wait to add this Stand lovely to my online cart, and since the price is listed in krona, I can remain blissfully ignorant about destroying my budget.
2. Sandy Liang Shearling Moto Jacket: While it's no secret that I'm obsessed with shearling moto jackets, that doesn't mean I should limit myself to just one. I've been lovingly staring at Sandy Liang's version through my computer screen for months now, and everything from the glazed leather to the extra fluffy shearling is calling out to be mine.
3. PriscaVera Oversized Tailored Coat: Ever since a friend recommended I check out PriscaVera, I've been daydreaming about adding every. single. piece of the painfully *cool* collection to my closet. Who doesn't like a classic plaid, especially in electric blue and on an oversized silhouette? Need immediately.
---
MEG GEGLER
AUDIENCE DEVELOPMENT COORDINATOR
---
BROOKE BUNCE
SOCIAL MEDIA MANAGER
---
SRI RAIN STEWART
EDITORIAL INTERN 
1.  Canada Goose Camp Hoodie: An artfully done, blue glacier print. I love it. Plus it's windproof to protect me from New York's biting winds when the long winter approaches.
2. Acne Studios Velocite Suede Ecru/Ecru: I've had an Acne Studios shearling jacket on my wish list for a long time. This version looks super cozy, and I love the added belts around the neck, sleeves, and below the waist–they add a little extra something.
3. Fendi Roma Paneled Ski Jacket: OK, so this jacket doesn't have the most practical zipper, but it looks seriously sporty and cool. I would wear this only off the slopes, though, being that I don't know how to ski and don't really plan on learning how to.
---
JODI TAYLOR
ASSOCIATE EDITOR
1.  Biannual Fur Pullover: I became obsessed with the brand Biannual the first time creative director Dani Roche ever explained to me that it was a unisex, vegan (that's right; the fur is faux) outerwear brand. I fell in love with the concept before I saw the line, and when I did finally see the line, it didn't disappoint. This pullover is everything I need this winter to remain cozy as hell.
2. Coach Shearling Jacket: Yet another coat that I fell in love with while being on set (not surprising). Vic Mensa wore this jacket to Coach's NYFW show this past September, and I have not been able to get this shearling masterpiece out of my head since. Be mine? Please.
3. Givenchy Cashmere Coat: Name me one person who doesn't *need* to own a red cashmere coat. I'll wait.
---
TAHMINA CHOUDHURY
EDITORIAL INTERN
1.  Uniqlo Fluffy Fleece Long Sleeve Coat: I've been borrowing—OK, maybe stealing without asking—my sister's comfy shearling teddy jacket all fall...so maybe it's time for me to get my own. Although this coat is made out of a fluffy fleece material, it still has that same teddy look and provides great warmth. Plus, with Uniqlo's super affordable price, my wallet is happy and my sister will finally be less annoyed with me.
2. Rag & Bone Boxy Zip Jacket: Last year I bought a pink parka and have since been obsessed with pink-colored outerwear. I currently have my eyes on this one by Rag & Bone, as the boxy/bomber jacket look never disappoints and looks chic over a dress or with your favorite pair of jeans
3. Valentino Rockstud Jacket: It doesn't matter what you pair with this Valentino jacket because, regardless, you'll be turning heads and making a real statement. With the signature rockstud detail, baby blue color, and hood—I mean a girl can dream.
Want more stories like this?
5 Pairs of Fall Boots That We Want Right Now
18 Fall Fashion Splurges We Want Right Now
21 Fall Beauty Products That Are Worth the Splurge
Part of the series:
WWWRN