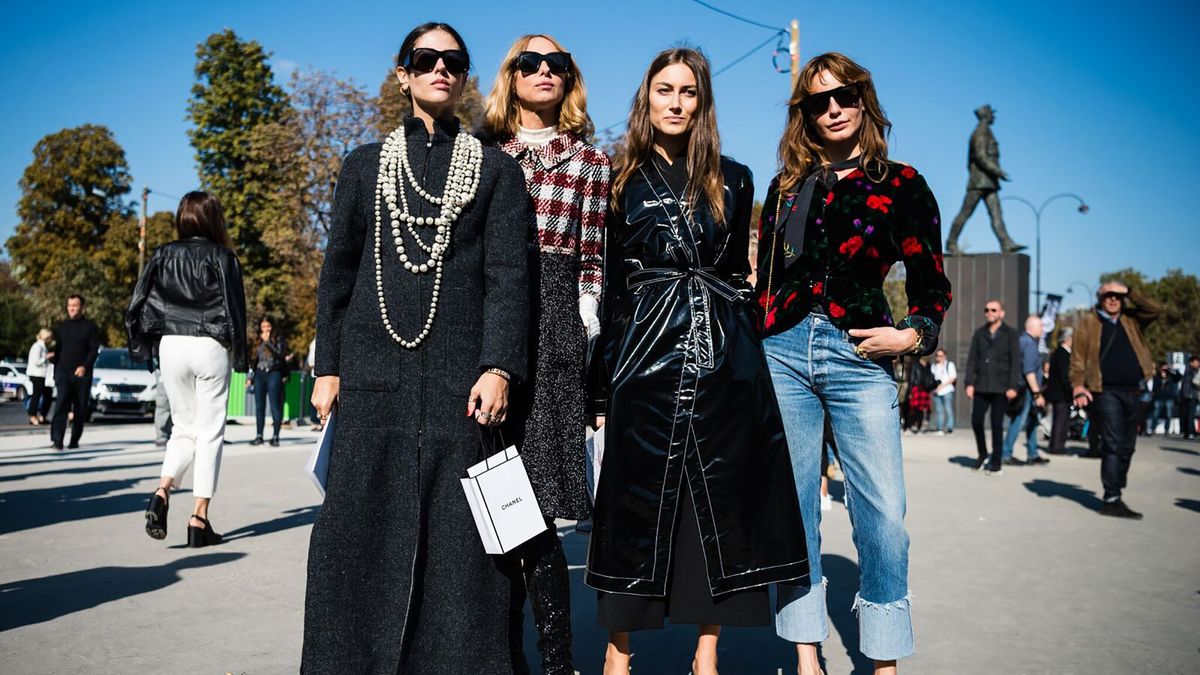 Shopping
Bring on the cold, we're ready and honestly kind of excited.
Daniel Kim
---
1.  The Mighty Company Toulouse Jacket: The Mighty Company makes a really good leather jacket. And even if they make a great classic fit, my favorite is the bomber jackets with insane metallic and graphic patterns. Founder Jessie Willner's background is in graphic design, so it makes sense she'd produce some artful pieces. I've been dreaming about the Toulouse for some time now. The shape is like every other leather jacket I've loved, but it's baby blue with silver naked ladies on it, which means it's 10x more fun and a serious statement piece.
2. Sandy Liang Rivington Leather Jacket: I don't think there has ever been an editor's pick about outerwear that I didn't include Sandy Liang in. The girl is GOOD and makes me not care about the impending freezing cold of winter. If you have a good jacket, the temperature doesn't matter, and I would gladly walk out in a snowstorm in this one. I'm all about a classic shirt with a crazy sleeve, and this is that exactly, but in badass leather form.
3. Shrimps Rory Coat: I almost bought a Shrimps coat while I was at a UAL in New Orleans (the best place I've ever been), but I ended up not getting it, and now I cry about it all the time. Okay, not really, but they make the cutest coats, and I need one in my life. Everyone frequently makes fun of my preference for large, fuzzy coats (or Yeti jackets, as my sister calls them), but this Rory one is a toned-down version of that with minimal fuzz. I've also recently been wearing this plaid red suit I found in my closet, and the red tartan wool of this jacket would be a perfect match.