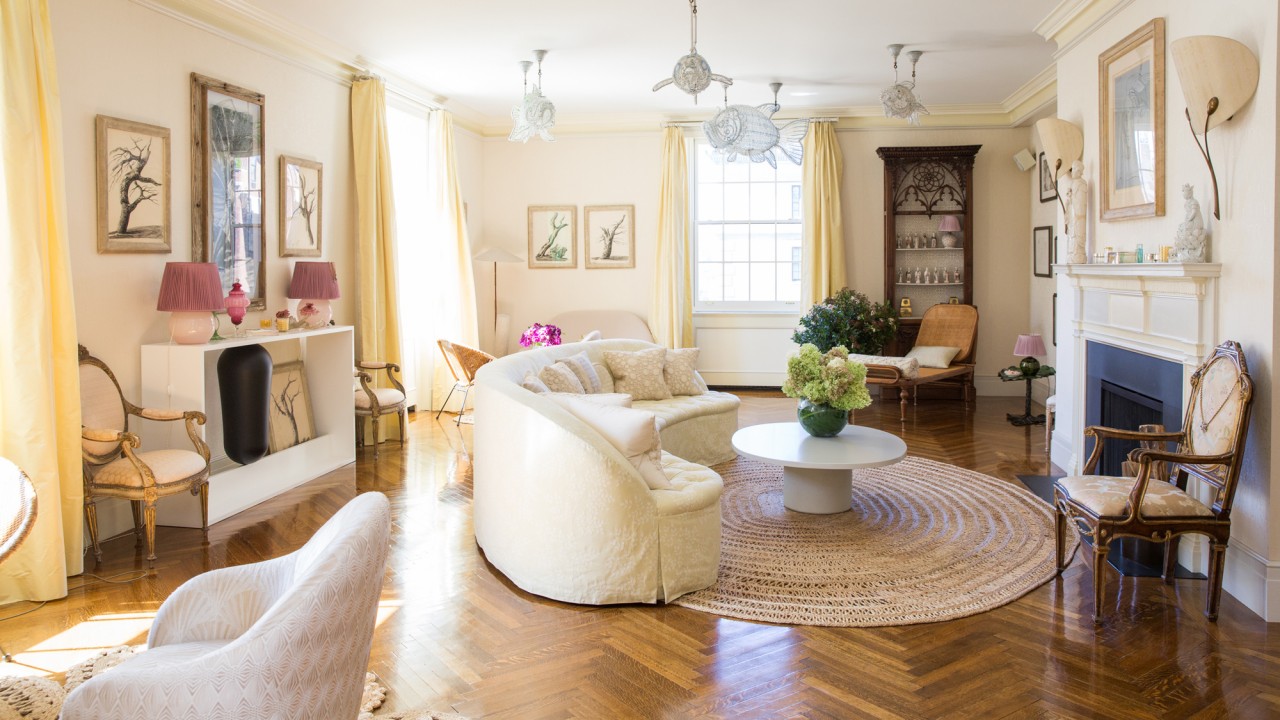 A Mother-Daughter Design Duo Takes Us Inside Their Luxe Manhattan Home
We've said it before, and we'll probably say it again—jewelry designers have the best homes.
If you're in the market for jewelry that's truly fit for a queen, consider adding Toni + Chloë Goutal to your list of purveyors. Founded by an NYC-based mother (Toni) and daughter (Chloë), the collection is comprised of Edwardian- and Victorian-era crescents and stars—some plucked from centuries-old tiaras—affixed to chains to create one-of-a-kind pieces. Though neither Toni nor Chloë ever envisioned a career in fine jewelry, that changed after the two took a trip to London and Chloë spotted an ornate silver moon at an antiques shop she couldn't leave behind.
"I begged and begged her for it," she says of the exchange that ensued with her mother. "I said, 'It can be my birthday present, it can be my everything present—please!' She ended up getting it for me, and I put it on this crappy thin chain that I had from another necklace. I was wearing it around that summer in the Hamptons and literally getting stopped on the street. [People would ask], 'Where is that from? What designer is that?'" When Chloë told her mother about the flurry of questions, the two decided to go into business together and were soon back in the U.K., sourcing gem-encrusted celestial pieces and nineteenth-century chains. They officially launched their brand in 2015.
"It's great that she's young and I'm older, because she does a lot more of the creative," Toni says of working with her daughter. "It's a really, really, really good experience."  
We recently spent an afternoon with Toni and Chloë at the Goutals' family home on the Upper East Side of Manhattan. Ahead, more on their jewelry, aesthetic, and inspirations.