Series
This Is What Glossier's New Fragrance Actually Smells Like
According to 6 of our editors.
Today, in a long-awaited debut, Glossier finally unveiled its newest product and first-ever fragrance: Glossier You. The inspiration behind the brand's Eau de Parfum is skin's own scent, bottled, with emphasis on the woody base notes of ambrette, ambrox, and musk, so that the smell seems to have already warmed and matured over a few hours. It's highly personal, as fragrance should be, and the subtlety encourages those around you to lean in closer to discover more of its facets. Clean, sensual, cozy, floral… We had trouble finding the right words to describe it!
In order to figure out what exactly Glossier You smells like, we decided to pass the millennial-pink bottle (which is sculpted with a convenient thumbprint shape for the perfect grip) around the Coveteur office so as many people could try it as possible. Since everyone's skin has a unique pH level, we each had our own opinion on the fragrance, and honestly, no two were exactly the same. Check out what six of our staff had to say about Glossier's newest launch.
---
HANNAH BAXTER
ASSISTANT EDITOR
"There aren't any sharp top notes right off the bat, which I appreciate, and the base doesn't lean too far masculine or feminine. It's vaguely musky, but not overpowering, and it smells warm and lived-in, like I've already been running around the city all day. After it settles, I also get hints of jasmine and vetiver. I would need to be careful not to over-spray myself since it's so subtle, but I don't think anyone in my general vicinity would mind, to be honest. Definitely crowd-pleasing."
LEAH FAYE COOPER
FEATURES EDITOR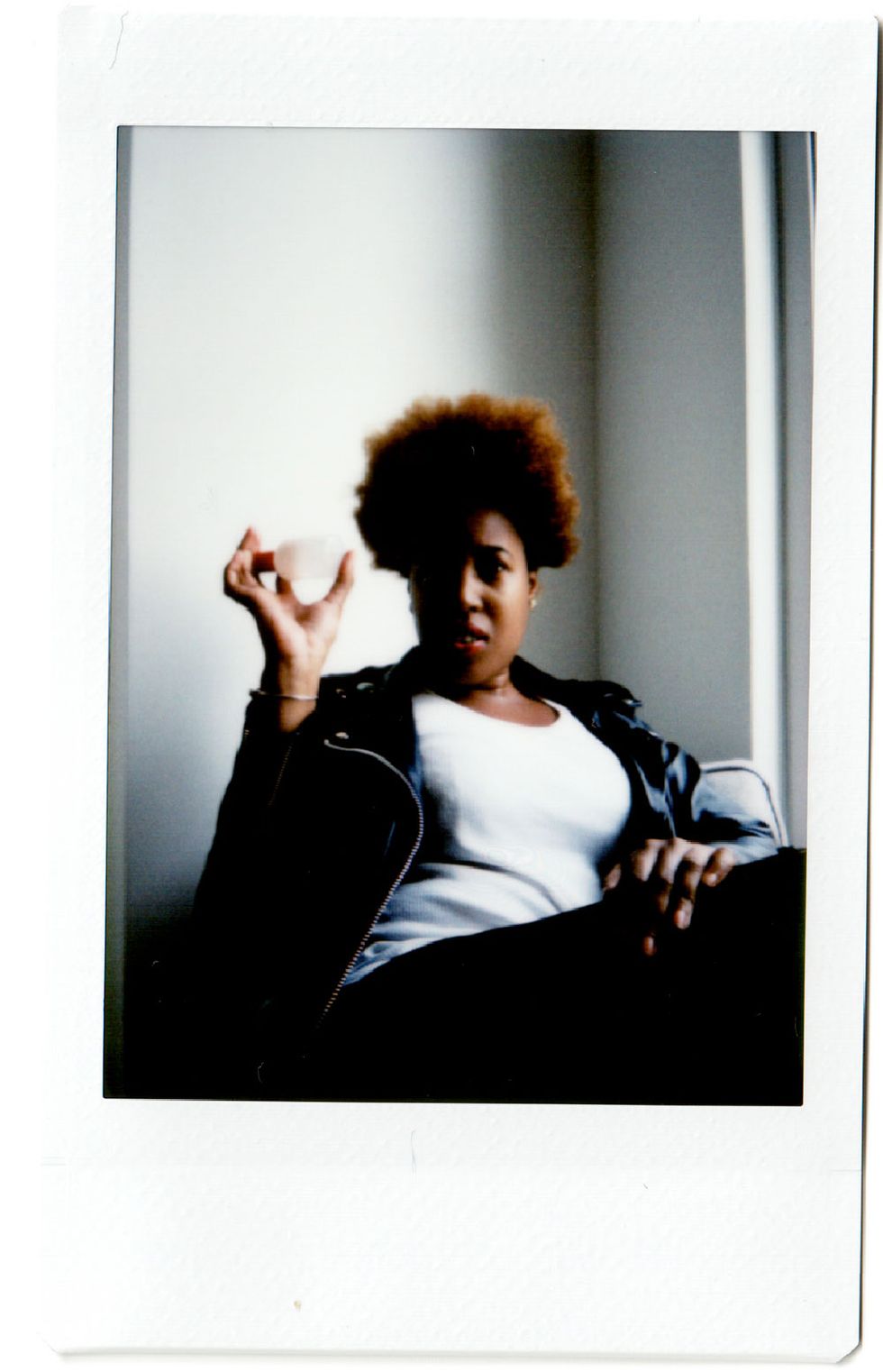 "It's probably easier for me to discern what this doesn't smell like; it's not too floral, or sweet, or fruity (which is the case with most fragrances packaged in a pink bottle). I don't get a ton of wood or musk either. I liken this to the fragrance equivalent of not trying too hard—a fresh mix of subtle scents that you can't really put your finger on, but like nonetheless."
SRI RAIN STEWART
EDITORIAL INTERN 
"It has a light and floral scent—not too strong. The first thing that came to mind was when you step out of the shower, and you smell the soap you just bathed in fill the bathroom. That, to me, smells amazingly fresh and clean."
MEG GEGLER
AUDIENCE DEVELOPMENT COORDINATOR
"I am usually so sensitive when it comes to perfumes. Think getting nauseous after spraying yourself with a new sample from Sephora, followed by scrubbing it off in the work bathroom. However, I have to say that Glossier's new fragrance is the least overpowering scent I've tried in a while. To me, the fragrance has some hints of lavender and rose—two of my favorite flowers, so this was a plus for me. I can picture this going well with my Body Hero set."
BROOKE BUNCE
SOCIAL MEDIA MANAGER
"I've been a recent convert to the cult of Kiehl's Musk Eau de Toilette, and this fragrance smells like its cooler, wiser older sister. I loved that as soon as you spritzed it on, it felt like you'd lived in the scent all day. On my skin, I picked up notes of neroli and orange blossom—floral enough to be delicate and feminine, but fresh enough to wear to both the Saturday-night bar hop or Sunday-morning brunch."
MONIQUE KAMARGO
PHOTO PRODUCER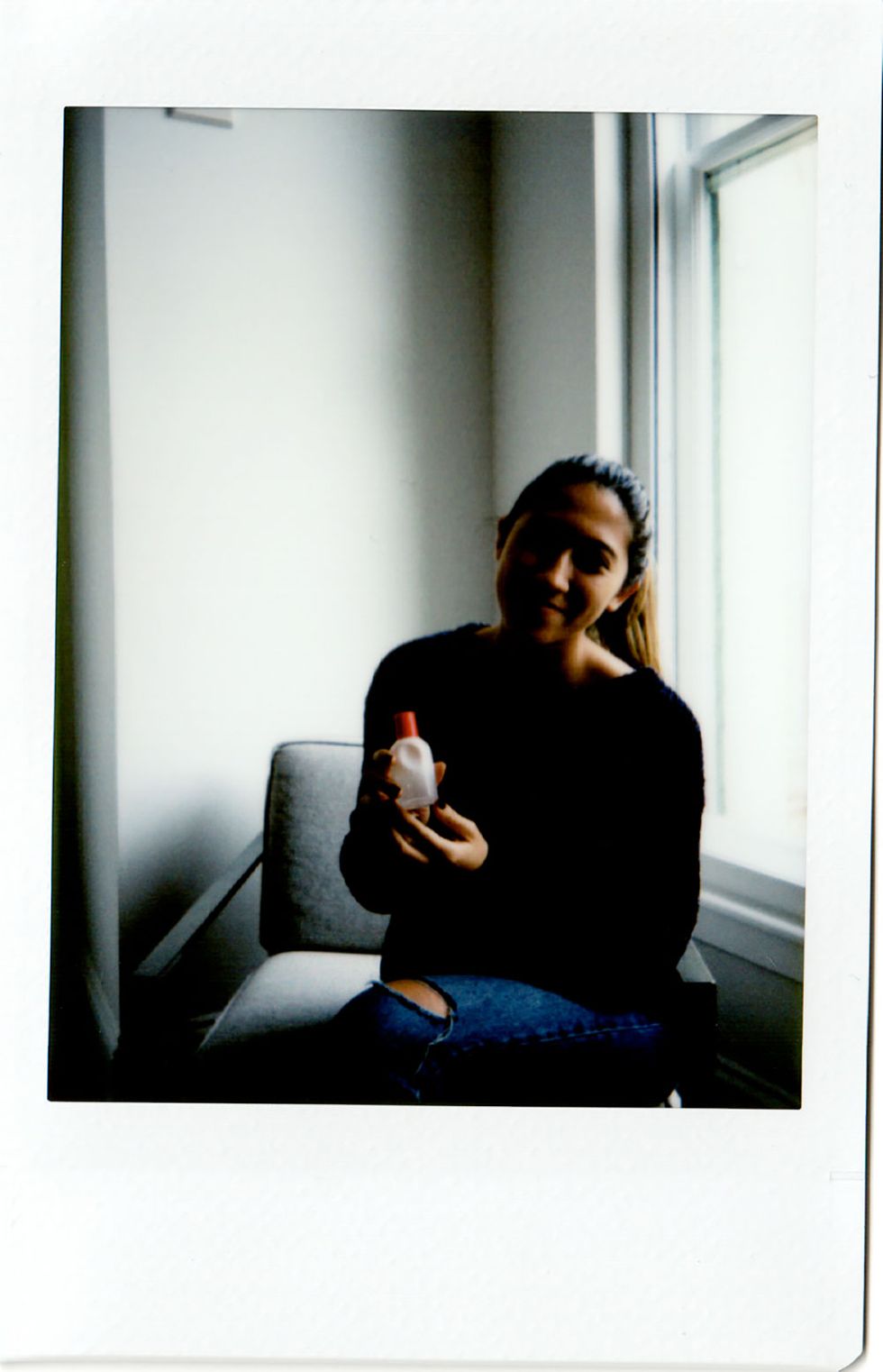 "The first thing that popped into my head was flowers. The scent is fresh, clean, and subtle. I can spritz it on without having to worry about smelling too overpowering or intense, which is what I love the most (besides the really cute pink packaging!)."