Wedding Week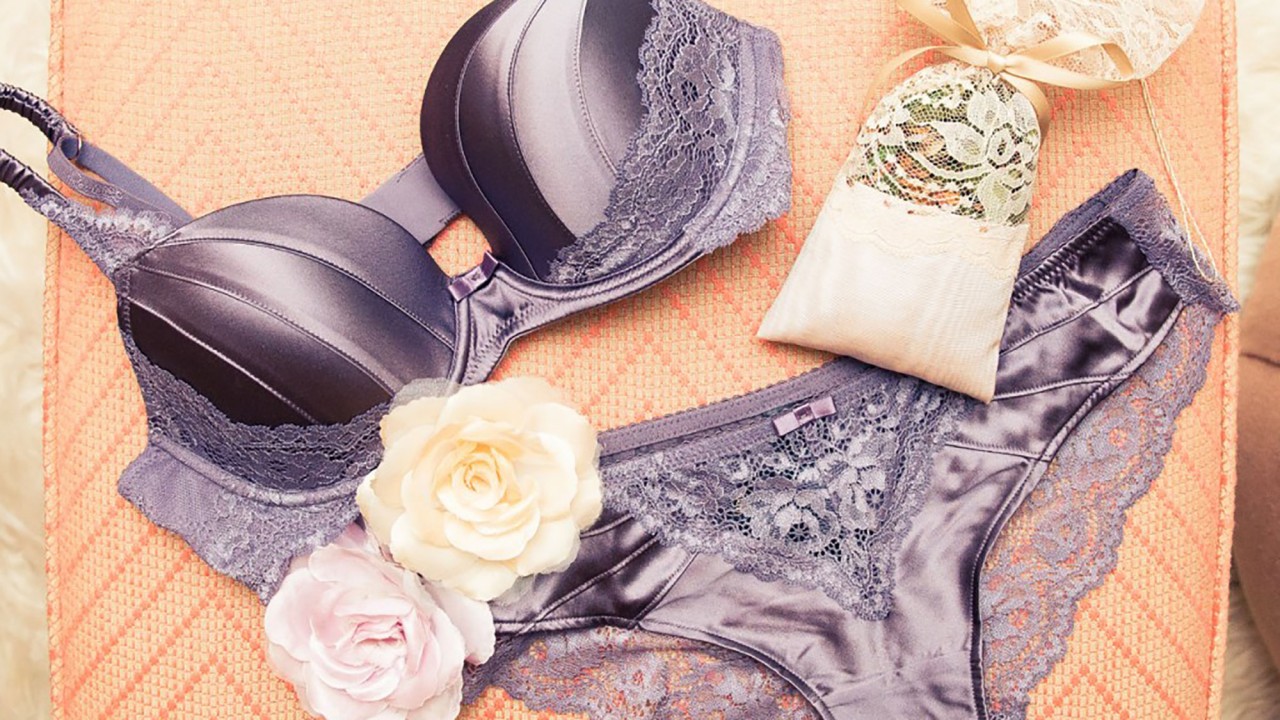 The Ultra-Luxe Lingerie Pieces We Want Right Now
For our honeymoons and dates with Netflix alike.
About a year ago I was on my couch watching Martin reruns when I looked down at my cotton bralette, oversized tank top, and sweatpants and thought, "Girl, you can do better." Like most people, I enjoy being comfortable when I'm at home—I make it a point to be. But part of being comfortable, at least for me, is feeling good in what I'm wearing, and that sad outfit wasn't cutting it.
I've always loved buying lingerie as a bridal shower gift, so I started gifting it to myself—picking up a silk chemise here and a lace bodysuit there. Today, my at-home wardrobe is now much prettier (and frillier), but still comfortable. (And my shower gifts continue to be a hit, packed for honeymoons to St. Barths, Bali, the Canary Islands, and more.)
When the topic of lingerie and loungewear recently came up at work (totally normal here at Coveteur HQ), a few of my colleagues mentioned that they, too, have found themselves adding more and more and more of it to their underwear drawers. Below is the lingerie we want right now, whether it's for our future honeymoons or a night in watching Martin.
---
LEAH FAYE COOPER
FEATURES EDITOR
1. Coco De Mer Angelique Embroidered-Tulle Bodysuit: This may be a *bit*  too much for lounging around the house in, but the fact that it's too much is precisely why I love it. The floral embroidery...the velvet waistband...the scalloped neck—it's all so good. This would be the star of my honeymoon wardrobe, for sure.
2. Stella McCartney Ophelia Whistling Stretch-Leavers Lace Soft-Cup Bra: Shoes and separates are often first to come to mind when one thinks of Stella McCartney, but no one should be sleeping on her lingerie. It's delicate and modern and made in the perfect pastel shades. This bra (that I need immediately) is a perfect example.
3. Only Hearts Coucou Teddy: How fun is this? (I'll answer that for you—very!) Polka dots on mesh may be my new favorite thing. And so long as there wasn't a draft in my apartment, I'd absolutely wear it at home on a random weekday night—just because.
---
KATIE BECKER
BEAUTY DIRECTOR 
1. Chantelle Cheeky Unlined Demi Bra: For a practical bra that still looks super sexy, I love a demi bra. Especially from the boob geniuses at Chantelle. Yes, boob geniuses.
2. Else Paisley High-Waist Brief: You know what? There's something kind of hot about full panties. Add to that this sheer swirly pattern, and you've got yourself some cute little undies.
3. Journelle Bianca Teddy: If I were going to go all out for my wedding-night lingerie ensemble, I would strut right into Journelle, where the sales team is smart and attentive and they work with models of every shape. All the points. I would probably get something complicated and colorful like this number.
---
NOAH LEHAVA
SENIOR EDITOR: HEALTH AND WELLNESS
---
HANNAH BAXTER
ASSISTANT EDITOR
1.  Lonely Lena Underwire Bra: I'm a proud member of team A-cup, so if I'm going to shell out for an honest-to-goodness bra, it better have some bells and whistles to it. I'm *obsessed* with Lonely's dreamy, empowering lingerie, and this lacy mesh soft-cup situation is a definite must-buy for me.
2. Hanky Panky Boyshort: Is there anything sexier than a boyshort with just a little bit of cheek peeking out? The answer is no, which means I'll be scooping up this pair from Hanky Panky very soon.
3. Else Lattice Bodysuit: Oh, girl, YES, this bodysuit! It hugs in all the right places and teases every ounce of sheer fabric like a dream. It's classic lingerie with a twist—my favorite. To be honest, I'll probably wear this under high-waisted jeans for a Saturday night out sometime soon.
---
JODI TAYLOR
ASSISTANT EDITOR
1.  Fleur Du Mal Velvet Bodysuit: I'm obsessed with all and everything velvet—lingerie included. Hell, even if things aren't getting hot and heavy, I'd be more than happy to lounge around in this piece, sipping my coffee on a Sunday morning.
2. La Perla Maison Push-Up Bra: There is something about red and black that screams sexy to me. Throw in a little bit of lace, and you've got me convinced that paying almost five bills on a bra is worth it. "You're welcome" to whoever gets to see me in it.
3. La Perla Maison Brief: How can you not buy the matching underwear to the bra? Seems like a crime if you don't.