Skin
We recruited Emily Oberg to investigate. In collaboration with Dr. Jart+.
Meagan Wilson
Gabe Harden
We have a new color crush: We want absolutely everything in green! Whether you're finally parting with millennial pink or looking for its perfect complement, allow us to recommend emerald, forest, and kelly green. Our affection is especially evident in our current shelfies, where we now have pops of green, thanks to Dr. Jart+ Cicapair collection. And we found a kindred spirit in Emily Oberg who discovered the product backstage at Kith's sporty ready-to-wear spring/summer 2018 show and, as you can see in the video below, cannot get enough green.
---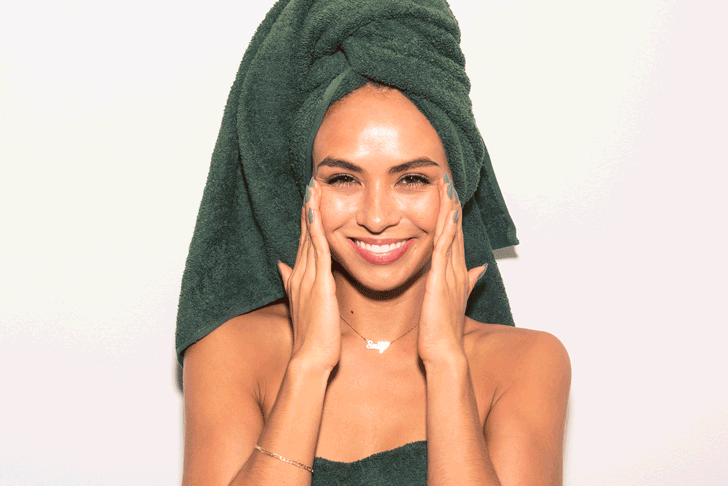 The power ingredient in the Dr. Jart+ Cicapair collection is Tiger Grass—aka centella asiatica—which helps calm and repair skin. And the extra cool part is how they figured it out. Get this: In Asia, where this botanical is from, native tigers literally roll around in this specific grass to help heal wounds and skin injuries. Hence, Tiger Grass. When the soothing ingredient in centella asiatica is extracted and added to the Dr. Jart+ Cicapair serum, cream, color correcting treatment with SPF 30, and overnight treatment mask, it can quickly make skin look and feel less irritated, red, and reduce the inflammation of blemishes, even helping them heal faster.
Pretty cool, right? We told you!