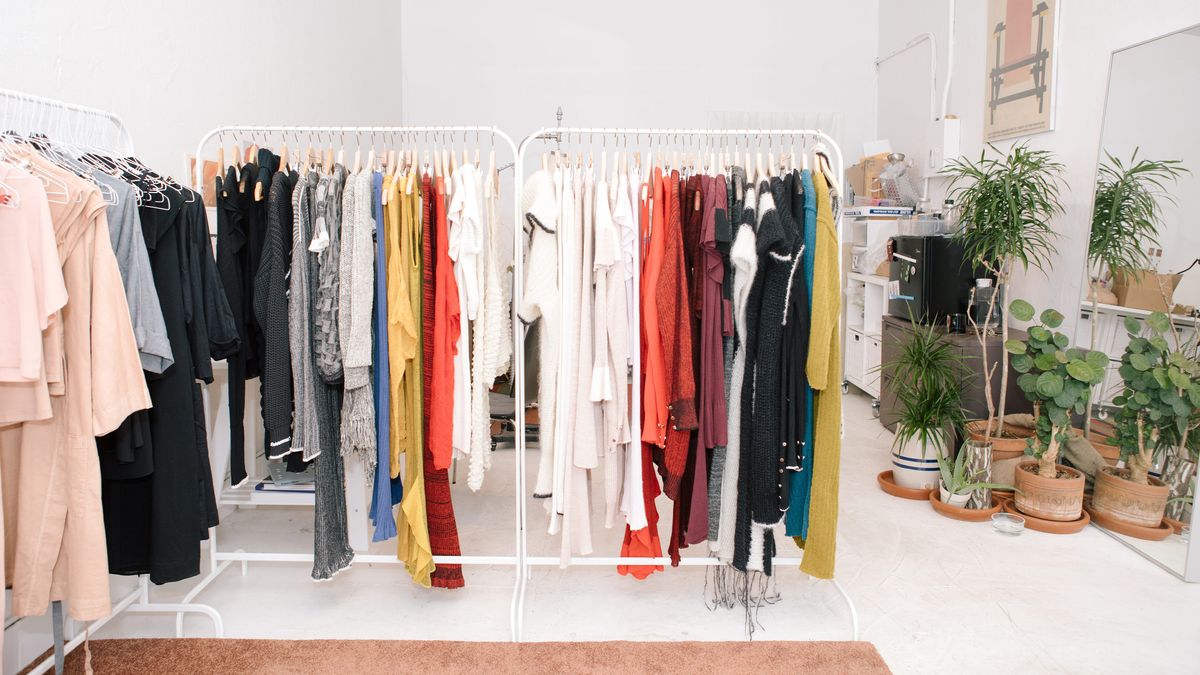 Designers
Maria Dora designs '70s-inspired knits that deserve starring roles in films and closets.
Emily Knecht
Maria Dora's knitwear landed a starring role in a film on a whim. The L.A.-based designer ran into Trish Summerville—who has designed costumes for Gone Girl and Westworld—at a party, where they discussed Dora's weaving and macramé work. Soon after she received a call from Summerville, who was working on The Hunger Games. Summerville needed some knit pieces for Katniss Everdeen, the role that would make Jennifer Lawrence a household name and the highest-grossing action heroine of all time. She wanted Dora to make the sweaters she wore. "I was too embarrassed at the time to tell her my knitting skills were elementary, so I just agreed to it," Dora says laughing.
Anyone who has seen the film (or pictures from it) likely recognize the image of Jennifer Lawrence in a brown leather jacket and a one-armed grey knitted cowl. It's been seen by millions—projected in theaters and replayed on TV screens—and replicated in Halloween costumes across the world. But it also represents the singular moment Dora thought, "Okay, maybe there's something actually here."
---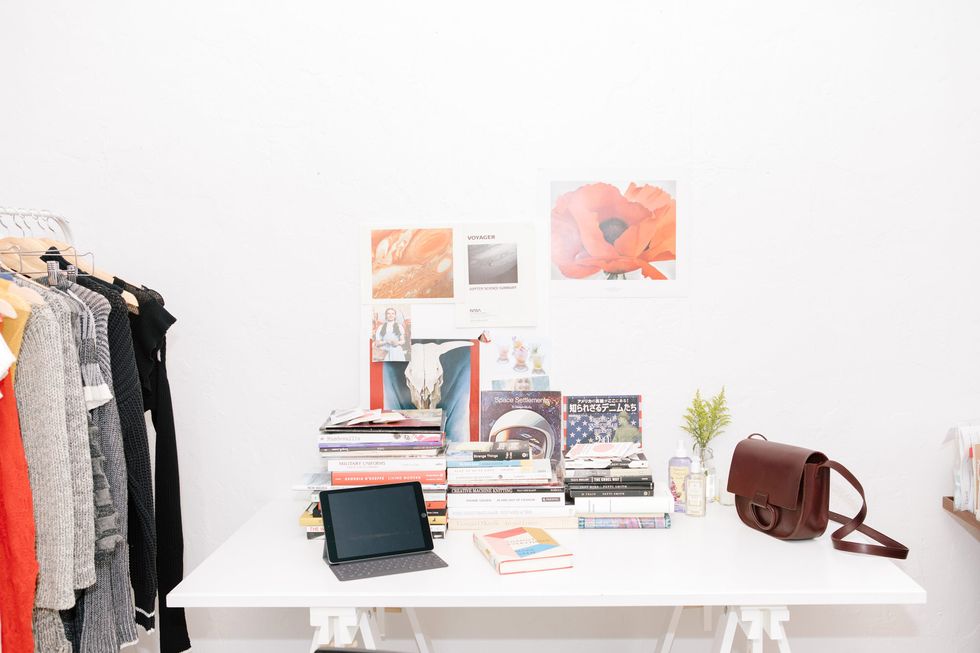 Dora decided to create her eponymous line after getting more film commission work following The Hunger Games. She taught herself how to use 1960s knitting machines and an old hand loom. While creating pieces for worlds that were imagined and characters that didn't exist, she inadvertently made her own line doing the exact opposite. "It became this huge thing about my parents," Dora mentions.
Her brother recently moved back into their childhood home in Illinois to work on some writing projects when he came across boxes of old photos. "He was constantly sending me these pictures of my parents from when they were really young," Dora says. "Just seeing [them] really influenced the shapes and techniques I used for the collection."
The fall/winter '17 collection, currently at Bird and Garmentory, consists of subdued bell bottoms and off-the-shoulder ruffle tops. There are slip dresses in deep maroon and chunky sweaters in a pale oatmeal beige, cardigans that can be worn open and loose or buttoned up and slung around the shoulders. Each piece feels both flowing and structured—the perfect combination of her parents' differences. "My dad's very easygoing and laid-back. My mom's very prim and proper," Dora says.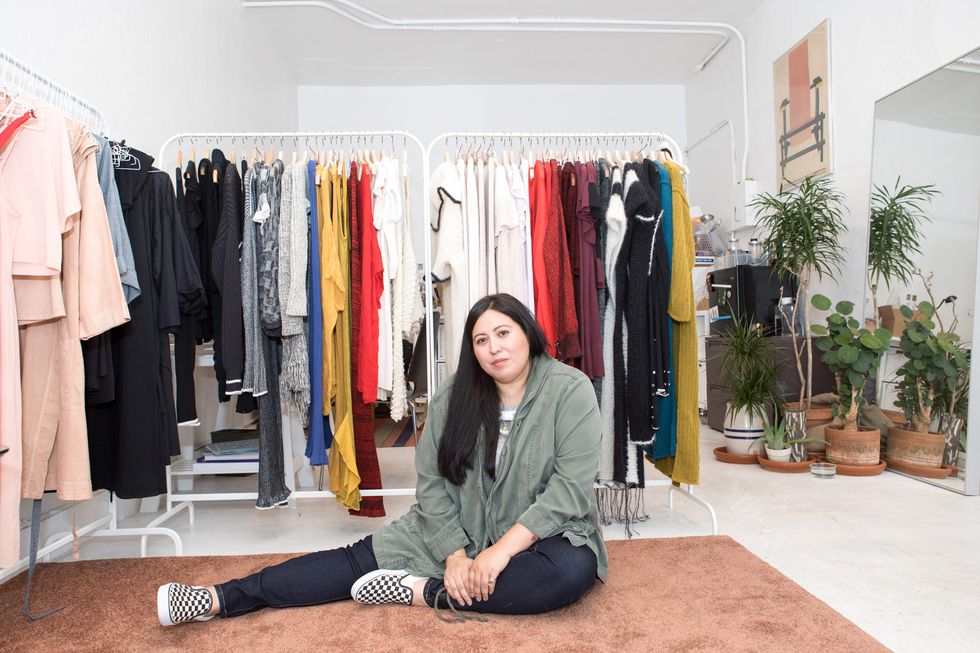 The pieces were very much a nod to her parents' youth—a time they never really talked about but one that's now weaved into her sweaters and bell bottoms and tops. "I was feeling very disconnected from them….and I don't know why, but this made me feel very close to them, even though they live all the way out in [the] Midwest."
If Dora's past collection told the story of her parents' early years, the spring/summer '18 collection is all about her youth. "I keep on looking back to things when I was growing up in Illinois," she says. "This coming season is more based on that."
Not one to forget her beginnings, Dora is also working on custom pieces for a Midwestern film and a superhero movie, simultaneously knitting stories that both belong to her and don't—ones that are both imagined and real, starring action heroes and her parents alike.