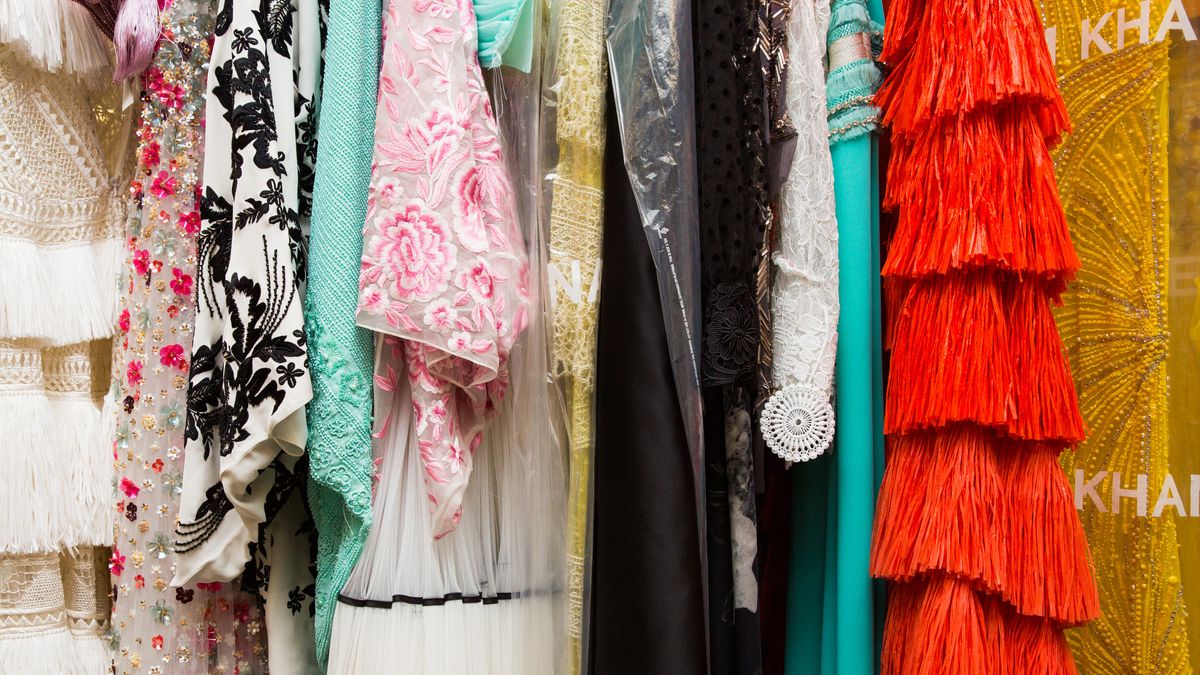 Designers
His luxurious gowns and wedding dresses are a real-life fantasy.
Alec Kugler
Within the depths of
Naeem Khan
's New York studio, behind piles of tulle and racks of crystal-embellished chiffon, there hides a rather remarkable photograph. Grinning out from the simple black frame are the designer, looking dapper in a tuxedo, and his wife alongside former President Barack Obama and First Lady Michelle Obama. "It's a dream come true to have dressed [Mrs. Obama]," he says from his office, which, like the rest of the studio, is filled with racks of glittering dresses. "And the strange part is when I was 14, I was such a big fan of Jackie O., [and] I told my girlfriend at that time, 'One day I will dress the First Lady of the United States.'" Little did the Indian-American designer know, he would not only create upwards of 20 outfits for the future First Lady, but he would eventually consider her a friend as well.
---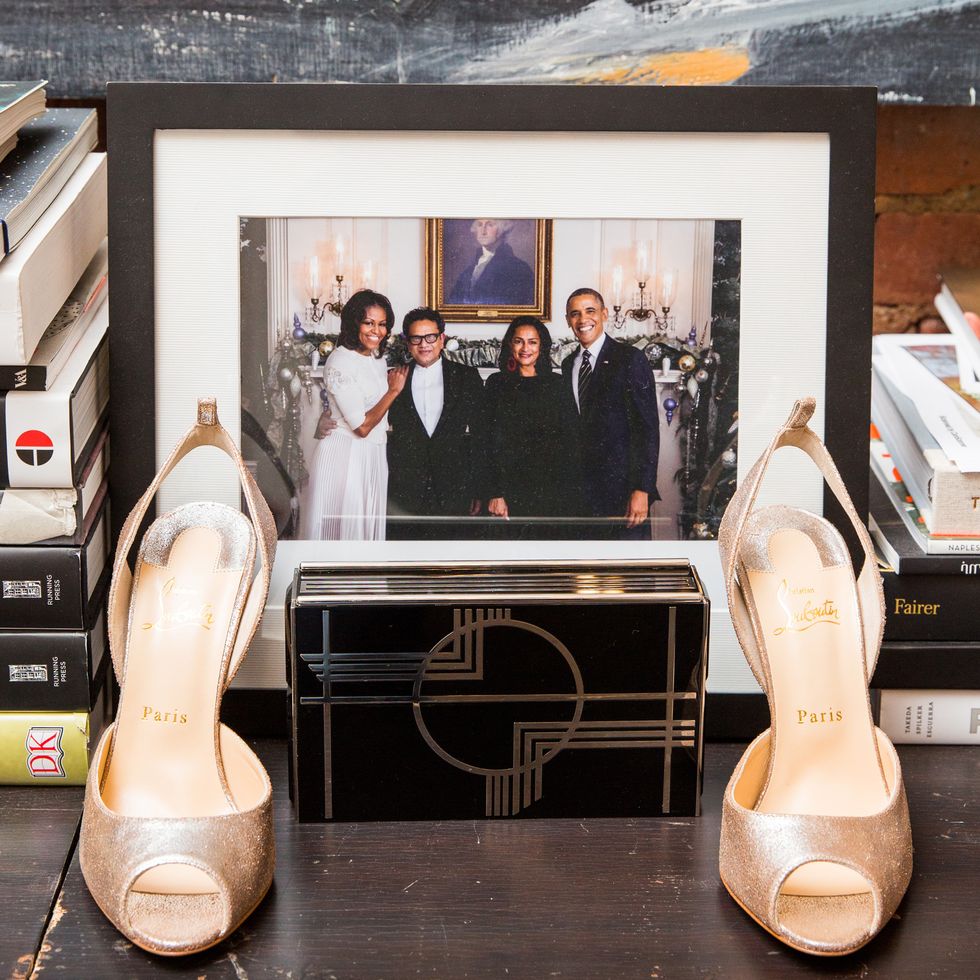 Growing up in India, Khan realized from an early age that he wanted to become a fashion designer after watching his grandfather create complex embroideries for the royal family. "I suppose it was pretty natural that I wanted to be a designer, but I also didn't want to do Indian fashion. So I came to [New York] to go to F.I.T." However, before he even set foot in a classroom, the then-20-year-old apprenticed for the legendary Halston. "Not only [was] I designing with him, but I was traveling, we were at parties, and working with [people] like Warhol and Martha Graham and Noguchi. You have to know more than just making dresses in fashion—you have to also understand lifestyle. It opened my eyes to America at a really young age."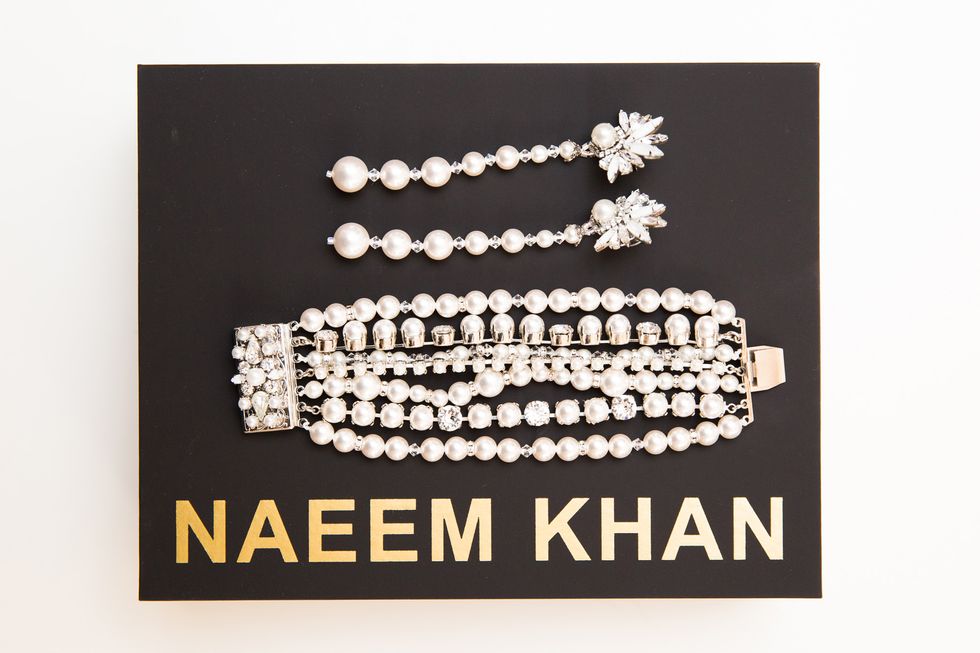 When he was designing the first dress he ever made for the former First Lady, Khan referenced a multitude of classic American icons while still drawing on his roots in India. "[The gown] was for the Indian State Dinner. Strapless, very Marilyn Monroe. Then I used a technique to embroider which [I learned] from my grandfather, [and] picked a pattern which was inspired by Warhol." Michelle Obama, like his original muse, Jackie, will rightly go down as one of the most stylish First Ladies in history, but Khan emphasizes that aside from her sartorial choices, she and her husband were always unfailingly decent people. "She and President Obama—we all sat together, and he was so charming. He asked me about my life. Just to have people who had the most important position in the world, but they were still so humble and kind and grounded, it changed my life as a designer. It humbles you."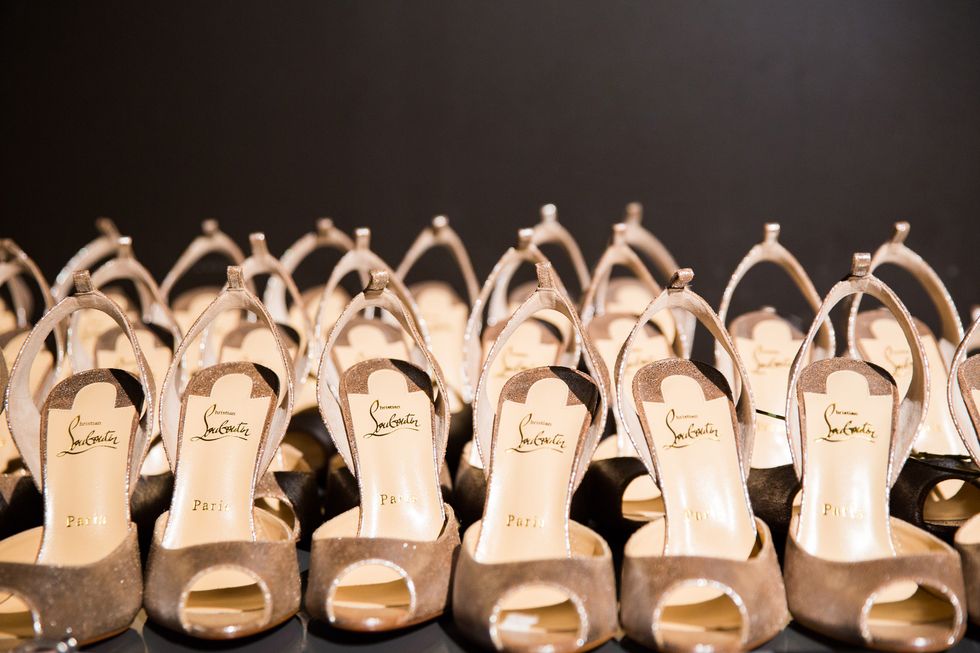 Being around politicians, artists, and socialites has certainly helped Khan develop his signature luxe aesthetic. "It's all about luxury," he says while draping an embellished rose dressing gown across a model's shoulders. "It's all about dressing for important aspects of your life, whether it be [your] wedding, or you're royalty, or a very important socialite. There are always occasions." The opulence of his designs is favored among Hollywood's elite, and he often lands a gown or two on various red carpets—and best-dressed lists—throughout the year. Still, even after 12 years in the industry, the designer says that he'll never grow tired of watching an actress or client try on one of his dresses for the very first time. "There's such energy [in] these clothes, and there's such a presence when you put [them] on. You are smitten by the magic. You feel incredible, and when you feel incredible, you feel confident. You feel empowered. You feel happy, so who wouldn't want to feel like that?"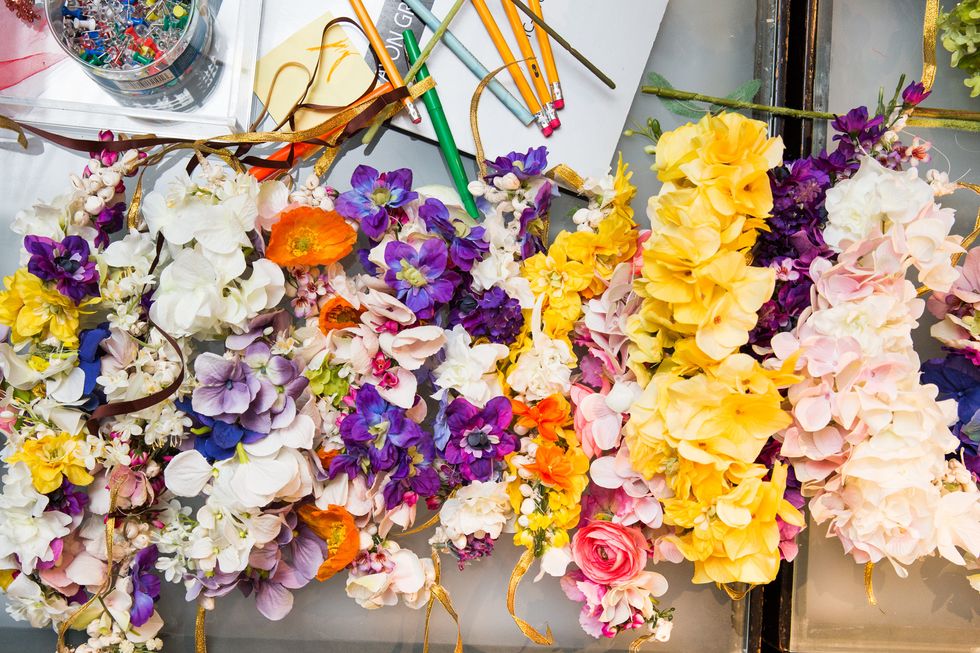 As our interview comes to an end and the designer reflects on his latest New York Fashion Week show and upcoming bridal collection, the inspiration for this season soon becomes apparent. "Ballet," he confirms as another rack of show-stopping gowns rolls past us. A crew of assistants are sewing tulle straps to custom Christian Louboutin shoes at a table nearby, next to a stack of intricate handmade flower crowns. "It's not that I'm doing ballerina kinds of clothes, but taking inspiration from there. The clothes—they're airy, light, colorful. The idea [is], 'How do you make [clothing] feel like you're wearing air?'" Just a few days later, as I'm watching a tea-length organza gown float down Khan's glittering runway, it does seem every bit like magic.
Want more stories like this?
Everyone from Rihanna to Bella to Kim Has Worn This Under-the-Radar Brand
Suzanne Rae Knows There's No Wrong Way for a Feminist to Dress
This NYC Brand Makes NYFW's Most-Snapped Dress