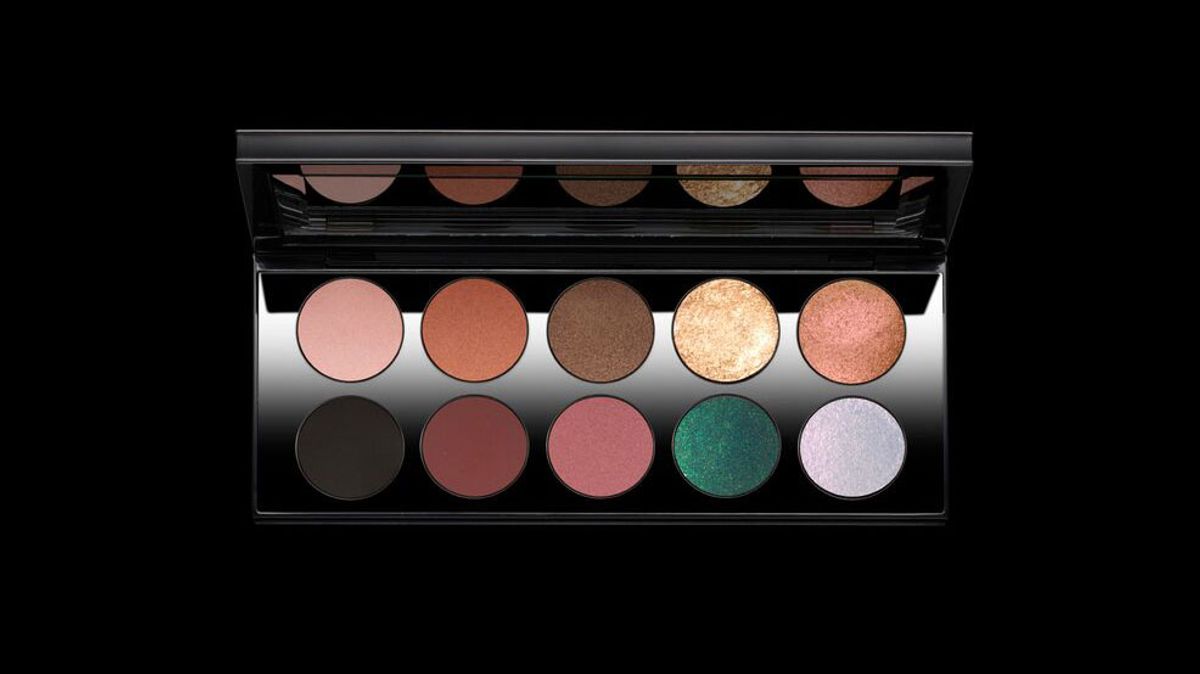 Beauty
They have us literally on the edge of glory. (Get it?)
Bustle and Coveteur are working together to bring you the best mix of the season's fashion and beauty releases, shopping tips, and service stories in ways that are both inspirational and attainable. Check The Fall Style Edit channel weekly to see what we're up to.
Ah, October. For me, it's the month that manifests itself as Lady Gaga's "Edge of Glory": Me, in front of a mirror, aggressively applying beauty products that my face will no longer sweat off immediately, stomping adorable ankle boots to the beat, executing a Whirling Dervish performance as my winter scarf soars around me. Temperatures drop, color palettes change, and suddenly, it's like I'm home again. I've got nothing against the summer, but deep fall beauty is just better—and these October 2017 beauty launches prove it.
Vast and varied in type and function, this month's launches range from one of the most exclusive and covetable palette collections on the market, a cleansing cushion from a brand you'll be surprised to see included, a $455 face cream that Kim Kardashian swears by, and yes, an armpit mask. It's not a cohesive list, necessarily, but it will satisfy your beauty desires in nearly every department. In other words,  you're on the edge of beauty glory, baby, and you're hanging on a moment of truth.
---
1 / 15
RMS Beauty Wild With Desire Lipstick Collection
RMS Beauty is responsible for making one of my favorite highlighters of all time, and this lipstick collection might force me to push some others out of my roster. Wild With Desire comes in 10 shades, all of them richly saturated and contained in a chic silver tube. The formula is oil-based, making it perfect for the drying winter months. Firestarter (shown above) might just be my go-to red.
Yes, October is a glorious time of year for beauty lovers. Hurry up and cop the launches that speak to you most—before you know it, it will be November, and you'll have a whole new list to consider.