Book Club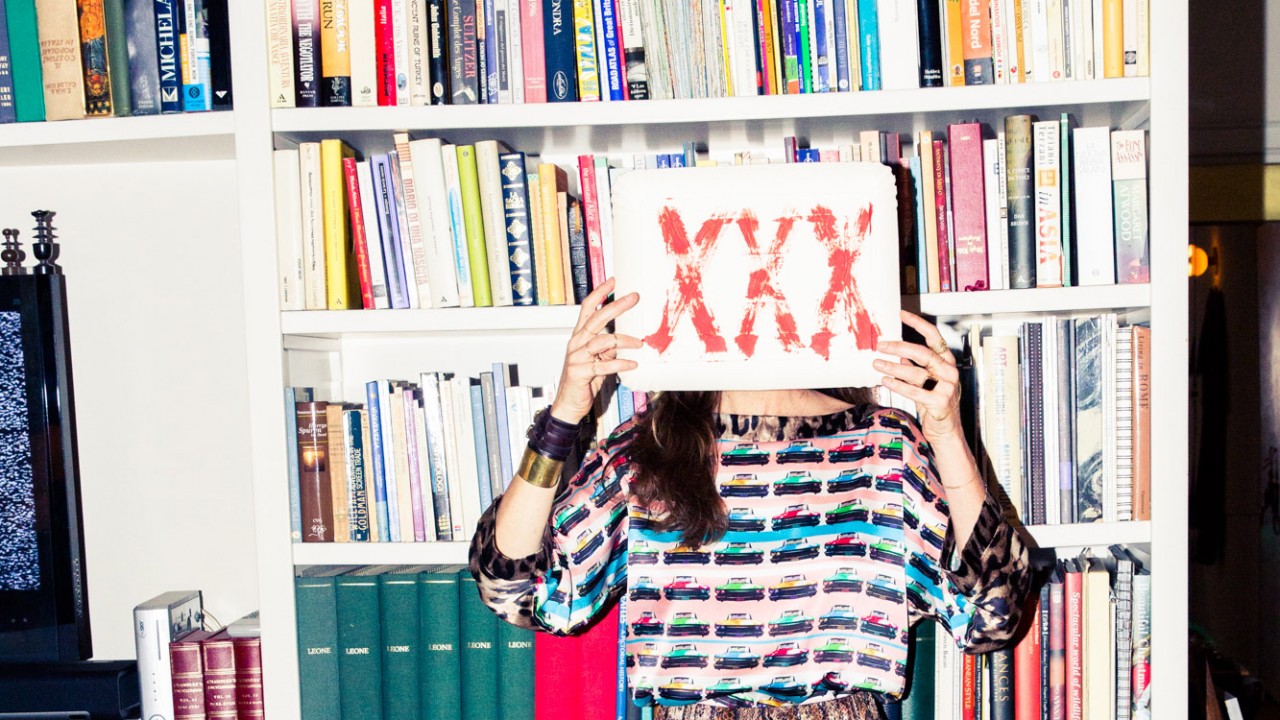 8 Books You Should Add to Your Reading List This Fall
We're favoring philosophical novels and page-turning memoirs.
Summer may be a good time to lie on the beach with a good book and a margarita in hand, but to be honest, we're partial to curling up and reading once the weather gets cooler. Now that October has arrived and the warm nights are fading into fall, we're back to adding our favorite new reads to our monthly book club. Dive into the dazzling history of jewelry per our editorial director's recommendation, or explore how Nike's founder struggled to build his future shoe empire back in the 1960s. So, kick back, relax with whatever fall drink you prefer, and join us in reading some great books.
A friend recommended this cerebral autobiography by a New York Post writer who fell into a mysterious psychosis (and eventually recovered) for my 15+ hour flight to Hong Kong, and I devoured it in one leg. Cahalan's story strangely calls up a hypochondriac fear I never knew I had! What if my brain fog is actually something much worse? She recapitulates her fast and devastating deterioration through her own equivocal and hazy perspective, filling in the gaps with details from the loved ones and medical professionals that surrounded her throughout her delirium. Eventually she comes out of the madness and writes this highly addictive recount (which, btw, was also turned into a movie starring Chloë Grace Moretz), of which I've already passed on to another friend to consume.
If you're even marginally interested in jewelry, art history, or world history, you will LOVE this book. It's beyond fascinating and looks at the way desire, via important jewels, shaped world history (think the diamond necklace responsible for starting the French revolution). This is without a doubt one of the most fascinating books I've ever read, and I'm not even really much of a history person (I'm definitely a jewelry person).
I'm a little late to the game on this one, but had a few other books on my nightstand prior to starting this one. To be honest, I probably set a personal record for myself with how quickly I read through this memoir. It's so fascinating that you'll never want to put it down. Not only is Phil Knight's story interesting and chock-full of crazy life lessons, but the entire book is so motivating, it's bound to push you to be 10x more productive in your day-to-day. Thank you, Mr. Knight, for writing such an impactful memoir (warning: you may shed a few tears while reading). It's one that I will be sure to read over and over again.
Sri Rain Stewart
This isn't a new book, but who says you have to only read the new? It caught my attention because the narrator's views on love almost always reference what philosophers have had to say about love and life. It makes sense, since the author studied philosophy himself. The narrator explores the emotional roller coaster you feel in a relationship, beginning with meeting your significant other, and touching upon the most mundane and seemingly random moments to reveal deep, hidden meanings. It's also hilariously dark. It turns out de Botton wrote a companion to this book that was published only a year ago. Looks like that's what I'll be reading next!
Hannah Baxter
Anything Jon Ronson writes, I devour in about two days, tops. His latest release examines the centuries-old phenomenon of public shaming, from the Puritans locking adulterers in the town square stocks, to legions of internet trolls ripping apart a single uninformed tweet (remember Justine Sacco?). He captures how powerful a tool shame can be, especially in the social media age, and his chapter about visiting a porno set is absolutely laugh-out-loud hilarious. The book overall is highly entertaining, and as per usual with Ronson, remarkably well-researched without overwhelming you with data. Can't wait for his next one!
Caryn Prime
I love almost all historical fiction, and I loved A Visit from the Goon Squad, Egan's last novel. This is her first book since 2010, and it covers all the things that I look for in a fall page-turner: historical context (Great Depression through WWII), mystery (a daughter trying to piece together what led to the disappearance of her father), and self-discovery. Sign me up!
Leah Faye Cooper
I was beaming with pride when my good friend from journalism school published this book (her first one!), but even more thrilled when I sat down to read it. The memoir charts the ups and downs of a long-term relationship she was in, and the lengths she went to to get her then-boyfriend to propose. Her "games" range from cringeworthy to laugh-out-loud funny—things many of us have done in the name of love, but rarely admit to. She puts it all out there, and it makes for a highly entertaining read.
Tara Gonzalez
I'm usually the kind of person who starts a book and stays up all night to finish it. I truly have no patience and need to know how it all ends. But this book has been hard for me to pick back up because it's so devastatingly sad. Everyone who sees me reading it always shakes their head and asks if I'm okay. That being said, it's an incredible novel, no matter how depressing it can be. Yanagihara perfectly captures the lives of four classmates who move to New York to pursue their dreams and struggle to keep their ambition and friendship from drifting. I highly recommend it for anyone who knows what it's like to move to New York with grand aspirations or for anyone who really loves a good cry.
Want more stories like this?
5 Memoirs With Unexpected Lessons About Business (And Life)
5 Brilliant Books To Read This Month
5 Erotic Reads For Intelligent Women