WWWRN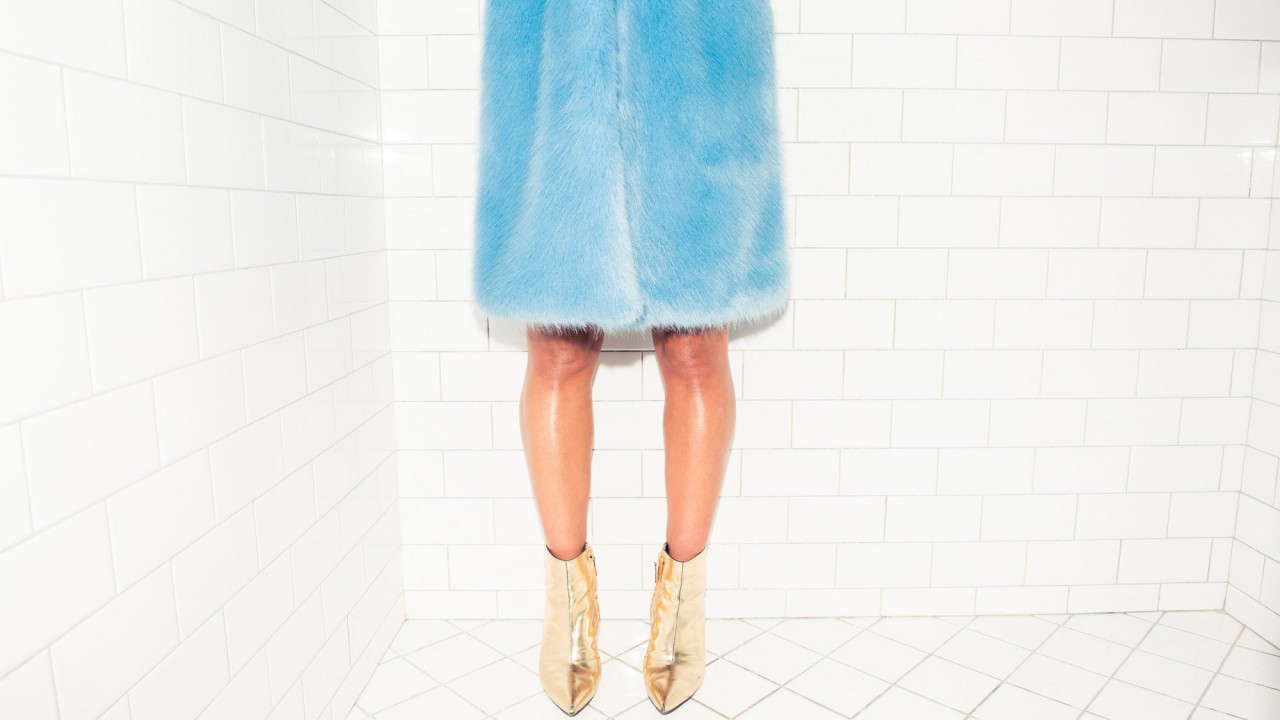 I'm Using Halloween to Justify Buying These 8 Outrageous Pieces
When halloween meets high fashion meets my definition of financially responsible.
I live for Halloween. As someone who is consistently over overdressed, there is nothing better than a holiday that celebrates and requires everyone to do just that for one whole day (or weekend, depending on how seriously you take it.) I happen to take it *very* seriously and I start thinking about Halloween months in advance.
Although, I'll admit, my way of deciding on a costume is somewhat backwards. Instead of starting with someone I want to be, I start with a wardrobe piece I really want but can't justify buying. At any given time there are multiple things on multiple shopping sites in my multiple virtually overstuffed shopping carts. I'll start the "what should I be for halloween?" process by going through these wishlist pieces and seeing which one I can build a costume around. Instead of spending money on an outfit that I'll throw away or let sit in my closet for months, I choose to invest in something that can be fun on Halloween and also for the remainder of the year.
Since October starts tomorrow I've narrowed down my options to these 8 pieces and I've paired them with some items that won't break the bank. My fashion logic may be insane but at least the halloween costumes are stylish...right?
---
Face from Nick Jr (A Throwback)
The item that needs justifying: ALEXACHUNG Intarsia face knitted sweater, $295
There is always someone at a Halloween party who didn't really wear a costume. You know who they are—the people who wear cat ears with an all black outfit, or the guy who throws a white sheet on and calls himself a ghost. If I'm feeling lazy this Alexa Chung sweater that looks so perfectly oversized and cozy would be a great way to pretend I'm trying to be Face from Nick Jr. And if that's too obscure of a reference, I could just call myself an emoji (look at that cute smile!)
What to wear it with:
---
Cookie Monster
Item that needs justifying: Diane Von Furstenberg Oversized Faux-fur jacket, $643
This DVF faux-fur jacket is so blue and so insanely dreamy. Also I could honestly live in it all of fall and winter. It immediately makes me think of Cookie Monster, would look great with a blue suit underneath and would be the perfect excuse to carry (and eat) cookies the entire night.
What to wear it with:
---
Lydia Deetz from Beetlejuice
The item that needs justifying: Dorateymur Red Patent Nizip Boots, $550
One of my favorite costumes ever was when I dressed like Lydia Deetz in Beetlejuice. Specifically, I wanted to dress up as her in the scene where she tries to marry Beetlejuice wearing a red wedding dress. These patent red Dorateymur boots have been on my wishlist for months and I'm positive Lydia would wear something like them. Especially if paired with a red mini dress, a red bag and a red tulle wedding veil (which could easily score at a fabric store.)
What to wear it with:
---
A Cowboy
Item that needs justifying: Calvin Klein 205W39NYC Two-tone wool-twill shirt, $695
Raf Simon's was hailed as the savior of American Fashion this past NYFW, so it's no surprise his collection for Calvin Klein was incredible. I don't think there is anyone who saw the show and didn't leave wanting to be the type of cowboy he envisioned, one that wears two-tone satin cowboy shirts with matching or contrasting trousers.
What to wear it with:
---
Cher or Dionne from Clueless
Item that needs justifying: Miu Miu Plaid Platform Sandals, $1,250
Clueless is one of those movies filled with timeless fashion inspiration. Every year you can easily spot pairs of girls dressed to the nines, trying to channel this iconic duo. But who says you have to wear their exact plaid ensembles to make the look work? Ugh, as if! Plus—these Miu Miu plaid platforms look just like the type of thing they'd both wear to High School and the mall.
What to wear it with:
---
A FLAMINGO
Item that needs justifying: Prada feather-trimmed crinkled silk-chiffon camisole, $1,200
Flamingos are cute, fuzzy and pink–just like this Prada feather trimmed top. Pair with a pink skirt, equally fluffy shoes and spend the night standing on people's lawns ironically.
What to wear it with:
---
My Little Pony
Item that needs justifying: Moschino, My Little Pony appliqued Lurex Bomber Jacket, $1,295
Jeremy Scott's Moschino show this Milan Fashion Week was proof that your inner child never dies. Models walked down the catwalk in My Little Pony shirts, pastel tutus and leather jackets. Relive your childhood with this My Little Pony bomber paired with fluffy heels, a unicorn headband and a tulle skirt. Something younger you would definitely be proud of.
What to wear it with:
---
Margot Tenenbaum from The Royal Tenenbaums
Item that needs justifying: Sandy Liang Mingo Wool Blend & Genuine Shearling Coat, $2,550
I will do crazy things for this Sandy Liang jacket...like try to convince myself it's something Margot Tenenbaum from The Royal Tenenbaums would wear. The film is one of my favorites and after watching it multiple times, I'm positive Margot's penchant for dramatic slow walks and fluffy jackets would have her wearing this Mingo jacket to meet with Richie.
What to wear it with:
Part of the series:
WWWRN