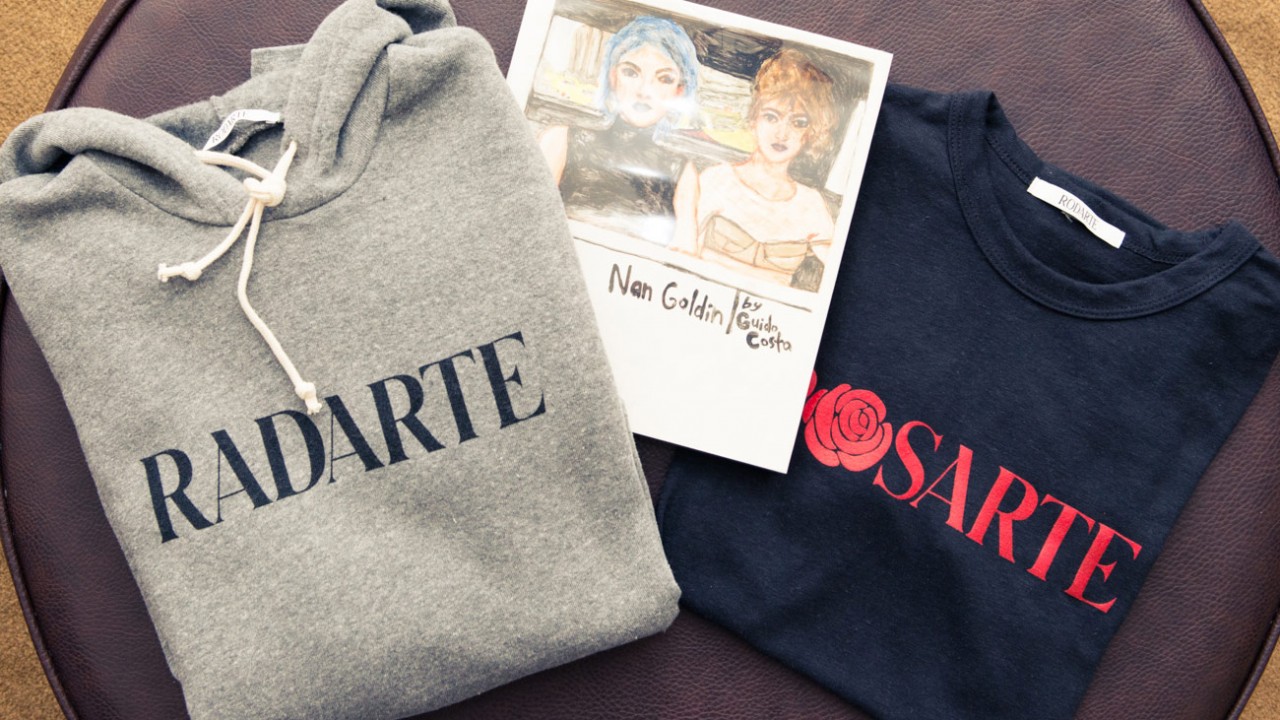 Rodarte's Designers Have Branched into Film
We spoke to Kate and Laura Mulleavy about their new film Woodshock starring Kirsten Dunst.
Kate and Laura Mulleavy of Rodarte have never subscribed to the norms of what a fashion house should or shouldn't do—their collections are closer to art than traditional garments, and they're one of the recent American designers to pack up and show their collections in Paris, during Couture, no less. In their latest endeavor, the A24 film Woodshock starring Kirsten Dunst (now in theaters), the designing duo tackle a myriad of dizzying topics like addiction, grief, depression, isolation, and the metaphysical, all set against the backdrop of a redwood forest in Humboldt County. We can hear the devotion for this project in their voices when they delve into how they began to research, citing the Ecstasy of Saint Teresa by Bernini, a smeared painting by Gerhard Richter, and the 1970s film 3 Women as inspiration—and when you roll all that up, it makes for a messy, alluring cinematic expression. Oh, and of course the costumes are gorgeous.
Their biggest film inspiration:
Laura: "I love films by Ingmar Bergman. I love films by Agnes Varda. I love the movie 3 Women. I was raised watching [Alfred] Hitchcock. I always feel that when I see a movie and I think too much about it, about what's happening, I'm not engaged enough in it. If I just give into it, [and give in to] loving it and what it makes me feel, that's when I'm connected to...what the director had to say.
On working with the costume designer, Christie Wittenborn:
Kate: "Christie was such an asset to the film. She has an incredible mind, and we loved partnering with her so much. She is as detailed-oriented as we are, so our rhythm was very natural and in tune with one another. She brought an intuitive understanding of what the characters need to portray through their clothing. We used clothing to showcase the psychology of each person on camera."
Laura: "I think that people expected us to make, like, huge costumes… People understand clothing as a signifier of the times; it's political, it's self-reflective. It shows a lot, so we really tried to use it to display the mental state involved in the film."
On the complexity and confusion of Kirsten Dunst's character:
Kate: "Woodshock is about an internal experience made external—"
Laura: "The cool part is everyone understands the basic plot point. It's just you're lost with her, and she is lost, and that's the most effective part of storytelling; the more that she's enraptured with the way something feels [in the film], the way something looks… That really communicates something to the viewer—you just need to be with her."
What they hope viewers take away after watching Woodshock:
Laura: "After you watch it, it's good to try to say: 'I'd love to dissect the film.' But in the moment, I hope you're not doing that, and that's a big task to ask of the viewer. I don't look at narratives and say, 'Let's tie everything up in a bow.' I would much rather think that our film is about questions."
On critics suggesting they stick to designing:
Laura: "Well, yeah, people do want to [stay in] those boxes, and I'm here to say that's not fulfilling. Boxes don't work, so let's stop thinking about them for everybody."
Want more stories like this?
Inside Kate & Laura Mulleavy's Closet 
Backstage At Rodarte's Spring 2017 Show
Inside Director Melina Matsoukas's Closet