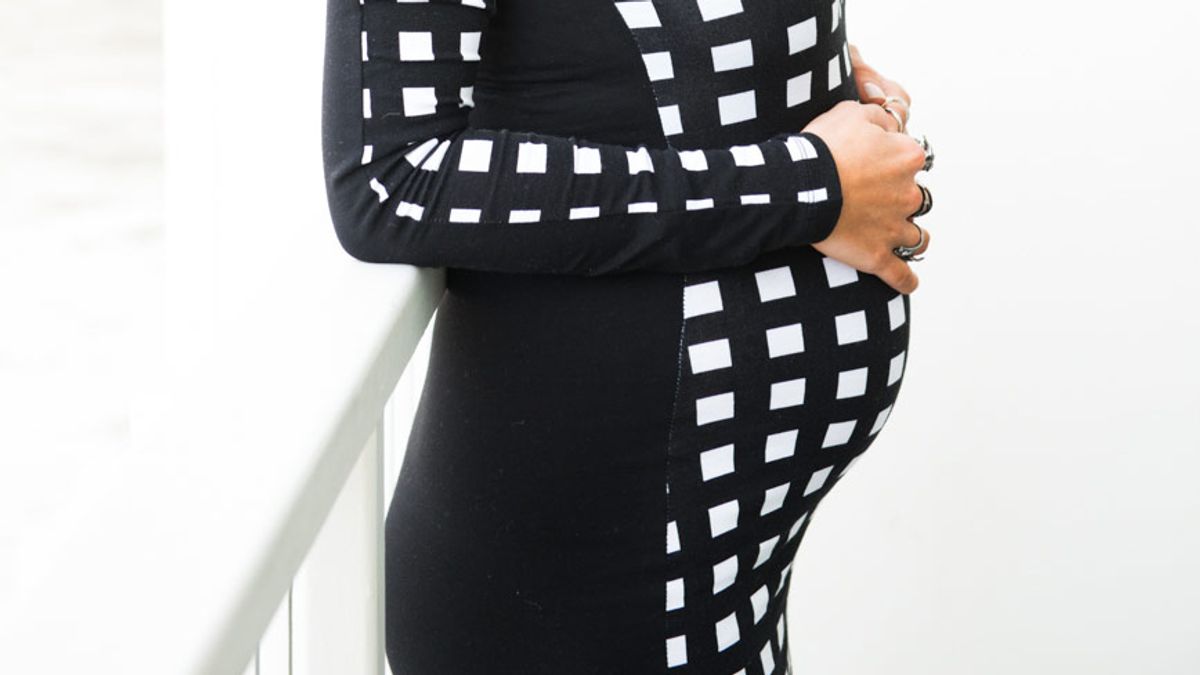 Fashion
When you absolutely can't fit into your regular jeans and dresses, these pieces will save you.
Bustle and Coveteur are working together to bring you the best mix of the season's fashion and beauty releases, shopping tips, and service stories in ways that are both inspirational and attainable. Check The Fall Style Edit channel weekly to see what we're up to.
I have to admit, usually when I write one of these roundup style articles I find way more options than I can possibly include. The market is flooded with luxe jackets, jeans, boots—all of the things. And yet, there aren't really that many options for chic maternity wear.
Blame it on the fact that most women are able to wear some portion of their regular wardrobe throughout pregnancy, or the fact that nobody wants to invest heavily in a new arsenal of clothing you'll only really be able to wear for three or four months. Retailers, I totally get it. But still. Wtf?
What I was able to find in my research was that Topshop, Gap, ASOS, and H&M will be your friends throughout pregnancy. They carry an abundance of really cute and not absurdly expensive options that should help you feel like yourself, despite the fact you're literally not yourself, due to the fact that there's another human inhabiting your body.
Hatch also makes really fabulous maternity wear, 100% of which is also appropriate for wear post-baby. And Boob, one of my favorites, makes some really lovely eco-friendly pieces, all of which are nursing-friendly too.
So, without further ado, here are the very cutest, most fun, most stylish maternity essentials on the market. If you have other go-to sources, slide into our DMs @Coveteur.
---