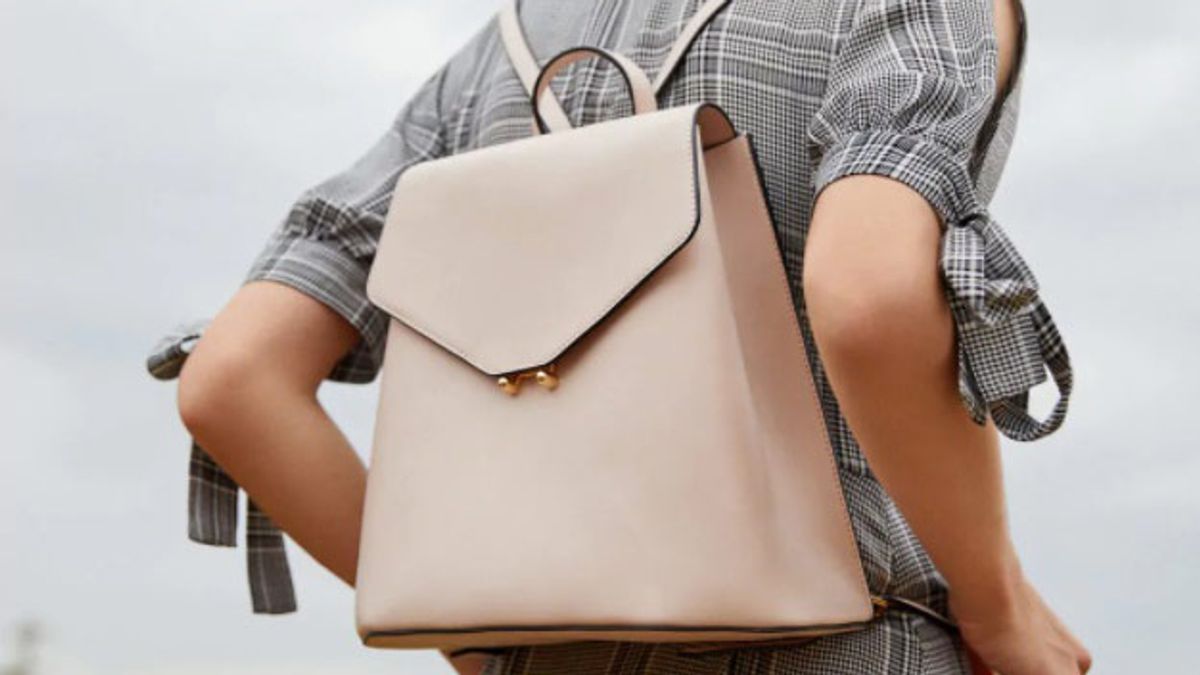 Fashion
They'll actually make you want to go back to school.
Bustle and Coveteur are working together to bring you the best mix of the season's fashion and beauty releases, shopping tips, and service stories in ways that are both inspirational, and attainable. Check The Fall Style Edit channel weekly to see what we're up to.
Whether you're off to the office or rushing to your morning classes, a backpack is a great alternative to your trusty day-to-day bag. And with so many fall backpacks under $100 cluttering up store shelves right now, there are plenty to choose from. While a roomy purse is a great option to throw your things into in the morning and run, sometimes a person wants to be hands-free. From balancing morning coffee, to trying to find a pole to hold on to during your train commute, it pays to not be saddled down with a bag that's weighing down your arm or hitting your hips.
But before you get flashbacks to the backpacks you wore back in junior high, don't worry. Brands and designers are cranking out sleek, stylish, and grown-up versions that will appeal to any aesthetic or taste in style. From sporty color-blocking to tailored, polished lines, you can get as weird or classic as you would like with your choices.
Ahead are 15 fall backpacks under $100—from storing your gym clothes to your wallet, these are chic alternatives to your trusty purse. And who knows, you might love them so much you may never want to turn back.
---
1 / 15
Split Suede Backpack
If you love a classic look, this structured and tailored backpack will be right up your alley. It looks like a handbag with sleek hardware, but with the help of two delicate straps, it turns into a backpack.
From sleek leather cases to colorful, patterned rucksacks, you'll want to go hands-free more and more this fall!
Want more articles like this? Head to Bustle.com.