The Pictures of Sarah Hyland's Emmys Dress You Haven't Seen Yet
It turns out the Zac Posen number looks even better when paired with a cute pup.
Celebrity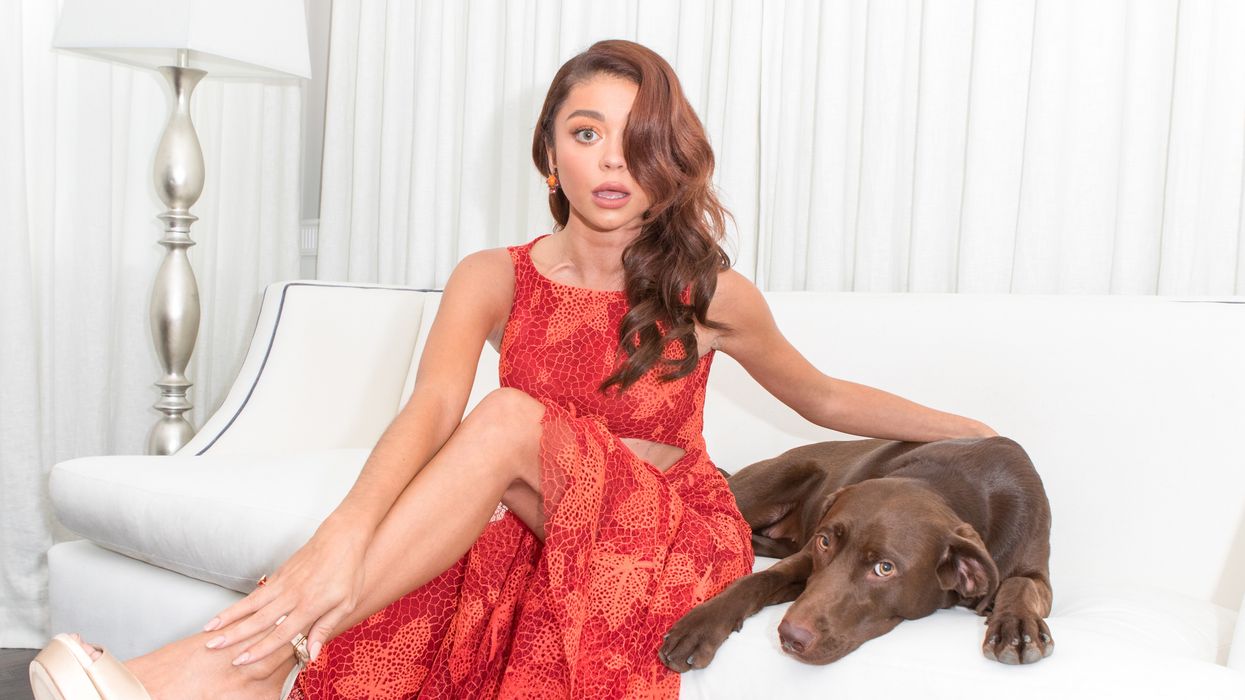 When it comes to awards show style, we always need to know more, whether it's the designer, the reason they chose *this* particular look, or what the wearer is really thinking as they pose for all those photos. Thankfully, Sarah Hyland was more than happy to share the scoop on her Emmys look before the big night, as we popped by her place to see her prep...and chill with her best friend, Boo (aka her dog).
And for the details Sarah couldn't share about the gorgeous red cutout number? We turned to its designer, Zac Posen, who revealed why this particular piece was perfect for the Modern Family actress, and if he'd ever let someone wear a design before showing it in a collection.
---