According to One of Its Stars, Stranger Things Season 2 Is Dark & Intense
We got ready for the Emmys red carpet with Noah Schnapp (aka Will Byers) and his stylist, Philippe Uter.
Celebrity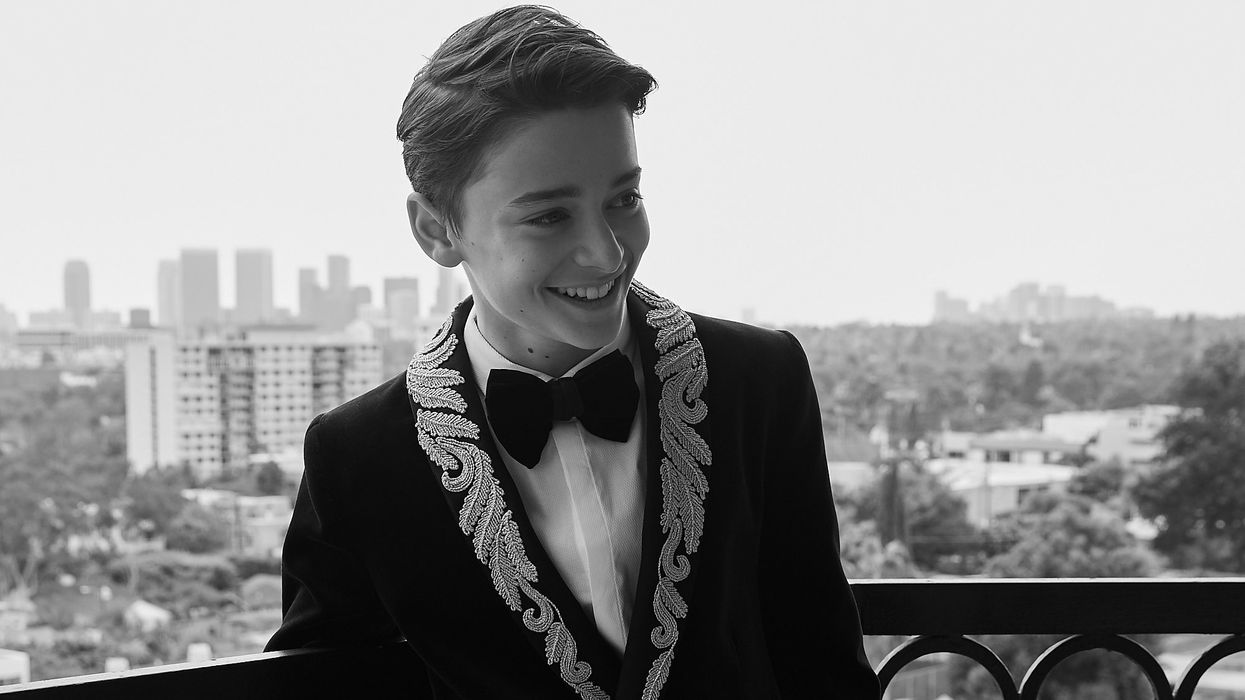 Of all the people we were excited to see on the red carpet at last night's Emmys, it was the cast of Stranger Things. We're desperate for any tidbit of information about season two (you likely are too), and there's always the chance of spoilers being spilled on the red carpet.
Fortunately for us, six hours before the show, we got to hang with Stranger Things' Will Byers, Noah Schnapp, as he prepped for the evening ahead with stylist Philippe Uter by his side—and we did get a tidbit of information about season two, and Schapp's character's return from the Upside Down.
ICYMI, Schnapp and Uter made the decision to go with a navy blue velvet, gold-embroidered Balmain suit for television's special night. The suit was so good, there is no doubt he stole more than few hearts as he posed alongside his fellow cast members (all of whom looked equally as dapper). Click through the gallery below to get the lowdown on his outfit and find out who he was most excited to meet.
Want more Emmys coverage? Head here!
---
1/16
Noah Schnapp: "I'm very excited. I love dressing up for these carpets and events. I've been acting since I was eight in movies, but like all of these events and stuff, it's only been going on since I started Stranger Things, so it's very cool. Usually the process is: [Philippe will] send me samples of shirts and fabrics, or looks and certain things that go together. I'll look them over. I usually know what I like and what I don't like. Usually it's a very sophisticated look with a little bit of an edge, or sometimes I like the color pop in shoes and stuff like that. I like looking good on the carpet."