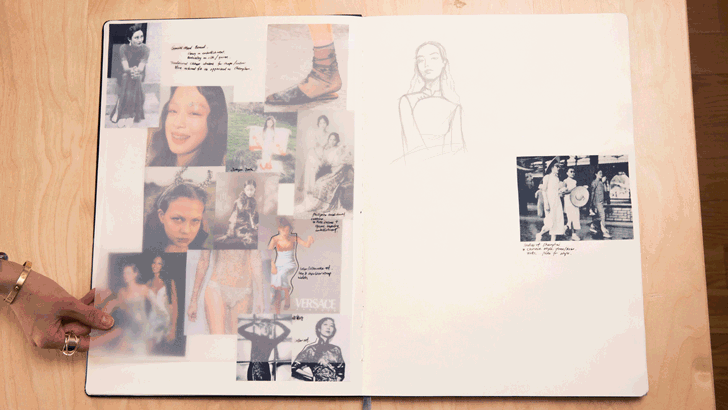 Designers
PAMPLEMOUSSE is a line inspired by astrology, children's fairytales, and Kate Moss.
Alec Kugler
When you hear the word "Pamplemousse," you might think two things: "Grapefruit!" (if you're French; that's the word's literal translation) or "that dress!" (if you work in fashion). PAMPLEMOUSSE is a upcoming womenswear label founded in New York by Danica Zhang. Their signature piece, the Venus dress, is something you've most likely already seen in a street style shot of Eva Chen pregnant, with chunky black sandals and a Gucci purse. It's a fashion insider and downtown New York favorite, a dress that looks like two dresses at once. When I wear mine, a vintage red silk slip attached to an oversized white tee, everyone praises my ability to layer. I always want to just run with the compliment before I ultimately let everyone know—it's actually just one PAMPLEMOUSSE dress.
---
The line is quirky, cool, and chic, a clear combination of Danica's architecture background and interest in art history. The aforementioned interests are evident in the brand's playful names pulled straight from greek mythology (the Calypso tunic) and astrology (the Anthe top).
There are specific references throughout her designs and her sketchbooks, which are filled with pages of perfectly pieced collages featuring Naomi Campbell, Kate Moss and Chinese film stars. But there isn't one specific thing or person who inspires Danica most: "It's kind of a mix of my background, my culture, things I grew up with. For the latest collections I've been going back to my childhood stories that I grew up with. Finding this thing from the roots almost, this very pure and innocent part of every person—or maybe, just myself."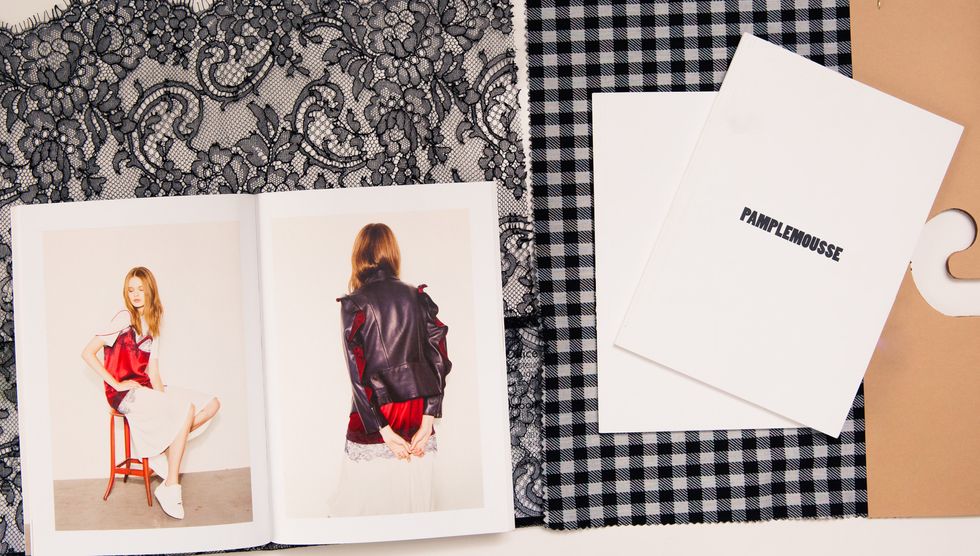 Sitting with the designer in her studio, she reveals more and more until eventually we're discussing her tattoos: "This one was in New York. New York. London! L.A. I want to get a new one here, a tiny bite mark that says 'bite me' but really small." In her tiny frame, she encapsulates all the playful whimsical elegance of the brand she's created and it's clear she doesn't take anything too seriously. After all, her brand was named after a plate of grapefruit.
When Danica talks about other brands, she can't help but wonder, "Why so serious? Just have some fun! Just feel more comfortable about who you are as a person." She reflects on a time where she was self-conscious and shy, noting that starting PAMPLEMOUSSE has helped her grow into who she is now as a person. "I could feel myself changing as I was doing the brand. Dressing for yourself, you find out this is who I am, this is what I like. That process helps you feel more confident."