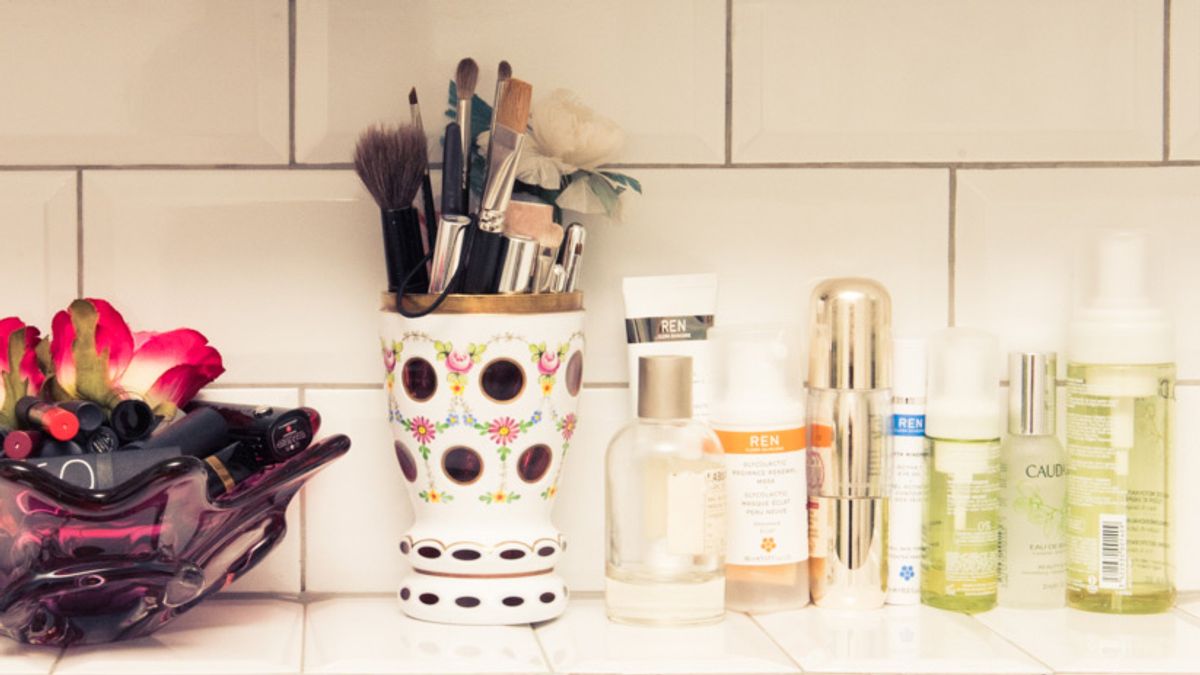 Skin
It's time to refresh your routine.
When it comes to the seasons changing, it seems like we went from zero to a hundred real quick. It basically went from too-hot-to-walk-outside summer to sweater weather overnight. And while the
cozy sartorial switch
was easy enough (if not welcome), we'll take any excuse to go shopping—and the Marie Kondo in us rejoices at getting to play keep/toss/donate with our wardrobes a few times a year. But now is also the time for a mini skincare, hair, and makeup switch-up. Because the products that worked well with humidity, beachy sunscreen-filled days and chlorinated, damaged hair aren't nearly as necessary
—
or effective
—
when the temperature drops. So in an effort to prevent dry skin, split ends, and to generally look a bit more put-together for October's arrival (we can't honestly get away with just Hoola bronzer anymore), we rounded up the swaps to make in your bathroom cabinets and makeup bags.
---
Fall's lowered humidity, chilliness and wind can make for irritated skin (but bonus, it makes for fabulous hair!). To take down redness, we like to add in a soothing formula like Darphin's Intral Serum after cleansing. Now's the time to bring out the heavy hitters in the moisturizer department, and while you should save your heaviest creams for December and January, your skin will definitely benefit from upping the level of moisture a bit. If your skin type is oily or combo, a gel formula is a good alternative to a heavy cream. Meanwhile, oils keep skin dewy and smooth wrinkles and any dry patches, which in turn makes you look glowy and youthful. Apply some drops to your fingertips and then pat gently into your face. It feels super luxe, and the aromatherapy might be our favorite part of our nighttime routine.


A darker lip might be the biggest indication of a seasonal change when it comes to makeup (that and the fact that we're actually starting to wear it again). Most matte lip formulas can be drying, so exfoliate lips first, then add chapstick and top with a creamy, long-lasting version of your favorite shade of red or merlot. We're also adding in a fuller-coverage BB cream and blush to our makeup bags to keep us looking lively even without our hard-earned summer tan.


Sadly, we can't really rely on the ocean and some clutch air-drying to style our hair. We're putting away the surf spray and replacing it with deep conditioners to keep hair smooth (and less static-y). And if we're actually going to have to blow-dry our hair, we'd like it be with Dyson's latest innovation, their Supersonic (yup) hair dryer. Which will dramatically cut down our getting-ready time, so next time we say "leaving in ten minutes," we can actually mean it.