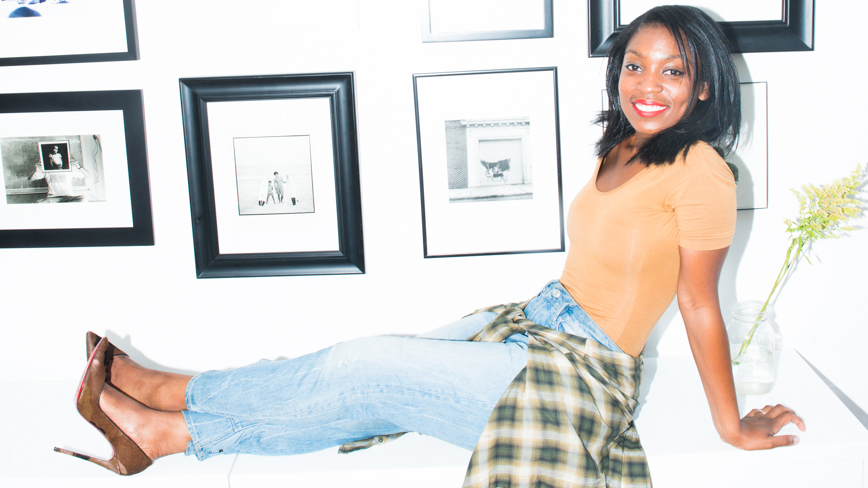 7 Wardrobe Staples That Make Any Outfit Look More Expensive
But actually aren't expensive themselves!
The worst thing about adult life? Fiscal responsibility. Between bills we need to pay, weddings/baby showers/milestone birthdays we must attend, and that much-needed vacation we'll be taking after working to afford it all, our shopping fund can take a hit, and major purchases—like Gucci skirts and Prada bags—sadly have to wait.
But, there are ways to fake it until you make it (and by "it," we mean tons of money). The trick for creating an outfit that looks way more pricey than it is? Simple, inexpensive, and often solid-colored staples. Just think how good a crewneck looks with cropped trousers. Or a printed tank dress, layered over a turtleneck, completed with some penny loafers. It's combinations like these—mixed with creativity and accessories—that will have you looking stylish and elevated every single day. And the way to create them—while keeping your bank account safe? Filling your wardrobe with the items ahead.
A Basic T-Shirt or Turtleneck
T-shirts are often thought of as "casual," but a solid or simple-printed option can look quite elevated. Plus, they're great for layering.
A Collared Button-Down
Whether you're keeping things classic and styling one with jeans, or slipping it under a dress for a fall-appropriate twist, a button-down—either solid or printed!—is most definitely an essential.
Non-Denim Pants
Your closet is likely full of jeans, but don't underestimate the power of a cropped or printed trouser. Just add a solid sweater or tee and some kicks, and you'll give off a cool, laid-back vibe—rather than a "work" one.
A Dress You Can Layer
With all this talk about layering, a simple, inexpensive dress is most definitely a must. While strappy options can be worn under or over tops, minis can be tucked into pants, turning them into shirts.
A Versatile Yet On-Trend Jacket
Sometimes, outfits look too...blah because they're missing something, and oftentimes that something is a top layer. You don't need to splurge on this piece, either, as a denim jacket, bomber, or blazer can be found in most fast fashion stores.
Classic Footwear
If the athleisure trend taught us anything, it's that sneakers pair well with just about everything. Thankfully, brands like Converse and Vans are well within budget, and offer classics that everyone—even fashion's elite—loves. You can also add under-$100 penny loafers to your collection, for days when kicks won't cut it and you want to stay on-trend.
Standout Accessories
The best way to show your style and amp up these basics? Accessories! Grab some standout earrings from BaubleBar or tie a patterned scarf every way possible to make your outfit all your own.