WWWRN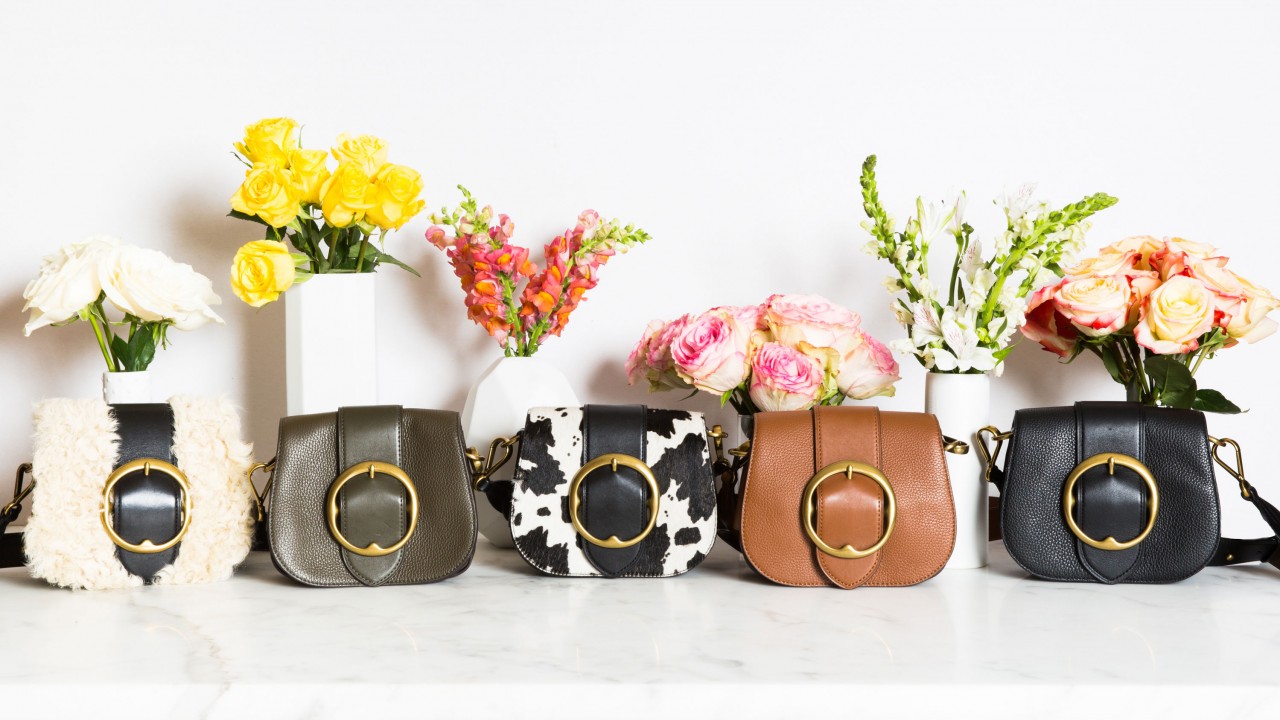 The Basic (& Not-So-Basic) Survival Items We Carry Around Everywhere
Everything we fit in our prettiest handbags to get us through the fall. In collaboration with Polo Ralph Lauren.
There is something about fall that makes it feel like a big ol' reset. Maybe it's the deluge of curricular and extracurricular activities that come along with working in fashion and media, or maybe it's just life. From a month's worth of international runway shows to after-parties and after-after-parties, to film festivals and everything in between, we rely on a handful of things to make it through to the holidays—and look good while doing it, too. Which is where the bag that every. single. editor at Cov HQ is slinging over her shoulder this season—the Polo Ralph Lauren Lennox cross-body—comes in incredibly handy. You know, for toting around our not-so-pretty survival items, it's now become a survival piece of its own.
---
Samantha Sutton
Editor
1. Polo Ralph Lauren Lennox Bag in Saddle: I'm not going to lie, I'm a total bag lady. Meaning you'll rarely catch me *not* toting around my laptop, a change of clothes and beauty products I've never even used—which, yes, is a pain, and a habit I'm trying to quit. Squeezing past crowds and running around during fashion week, I need a tiny bag that isn't bulky, but will hold all the necessities. Plus this one is a neutral color (yay, versatility!) and has a statement buckle.
2. NARS Concealer: Quick deadlines often mean late nights, and while they're totally worth it IMO, the dark circles under my eyes have got. to. go. This concealer will cover 'em perfectly, plus any random pimple that pops up. Phew!
---
Noah Lehava
Senior Editor: Health and Wellness
1. Polo Ralph Lauren Lennox Bag in Shearling: I choose my bags like I choose my shoes; they have to be practical but also pretty. This bag is exactly that. I love the shearling because it feels luxe and cozy, which is precisely how I want everything in my wardrobe to be come fall.
2. Leica M10 Camera: Since I can remember, I've been surrounded by photography—I grew up flipping through slides (on a projector!) my professional photographer father took throughout his two years of travel in places like Nepal, India, and China. I was always that friend who had a camera flailing from my wrist on nights out, and later, with the best DSLR hung from my neck on my own six-month backpacking trip across Asia. So having a camera on me at all times, especially during Toronto International Film Festival, is an essential.
---
Tara Gonzalez
Assistant Editor
1. Polo Ralph Lauren Lennox Bag in Haircalf: I don't own many bags, so whenever I see one I love, I rationalize that I need it. My closet is practically begging me for it! This Polo Ralph Lauren one is the perfect size to use while I run around during fashion week, without feeling too weighed down. My favorite color combination is white and black, and I love anything animal print, so the Haircalf is a no-brainer for me. Gimme!
2. Movies at Metrograph: When you have a crazy schedule, you have to take some time to yourself and unwind. I admit I am not the best at this, but I'm trying. I've also come to realize that my productivity and creativity seriously increase after I take a break. Walking to Metrograph, one of my favorite places in all of New York, is the best place for this aforementioned break. They have the most amazing selection of movies, and two hours is the perfect amount of time to unplug. I always leave feeling inspired, grateful for being removed from my phone for a couple hours, and full after having a snack (or two) from their yummy candy bar.
---
Leah Faye Cooper
Features Editor
1. Polo Ralph Lauren Lennox Bag in Black: I rarely have time in the morning to swap bags, so I gravitate toward ones that pair well with everything and have a cool, defining detail. I love the bold buckle on this one, and that it's hands-free—a girl's gotta be able to carry her cell phone and green tea!
2. Casetify Charging Cable: I spend a lot of time jetting between appointments and meetings, so two things are clutch: comfortable shoes and a phone charger.
---
Laurel Pantin
Editorial & Fashion Director
1. Polo Ralph Lauren Lennox Bag in Green: I have to have a good cross-body bag when I'm running around. I love this one for its classic green color, but also because it's big enough to stash the essentials, but also small enough to fit in a giant canvas tote when I have too much to schlep. It's like the Goldilocks of bags.
2. Epsom Salt: Possibly the least sexy pick ever, I take a warm Epsom salt bath nearly every night, but especially when I've had a super stressful or busy day. Between my mandatory AM workout and then my taxi/subway aversion, I clock a lot of mileage during fashion week, so this little personal ritual becomes one of the most important parts of my evening, and one of the things I look forward to most all day.
Part of the series:
WWWRN