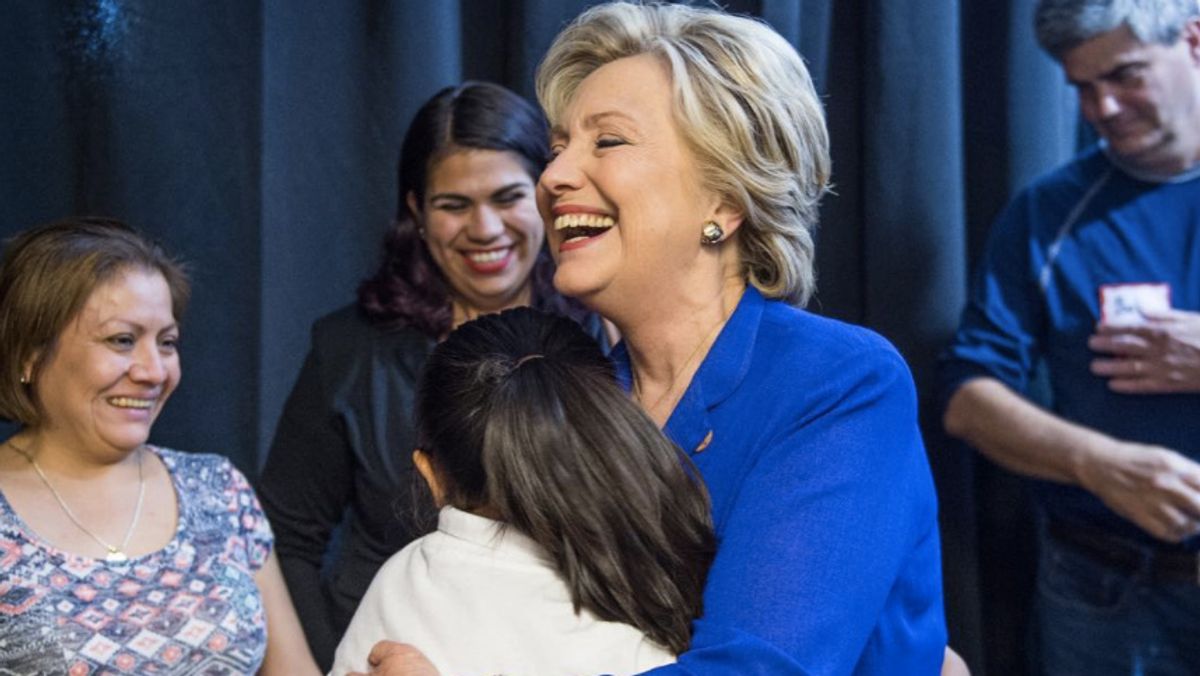 News
And everything else we can't stop talking about this week.
This week on "Open Tabs"—an assortment of links we have on our open tabs for the week—we're giving you a peek into our own Internet habits and the stories and themes we can't seem to stop talking about, like Hillary Clinton's new memoir, the one Instagram pose you need to look taller, and much, much more. 
1. Naomi Campbell Calls Out Alexandra Shulman for Lack of Diversity at British Vogue (via Glossy)
"This is the staff photo of @britishvogue under the previous editor #AlexandraSchulman [sic]. Looking forward to an inclusive and diverse staff now that @edward_enninful is the editor."
2. In Memoir Excerpts, Clinton Details What Went Wrong in 2016 Campaign (via CNN)
The book is entitled What Happened and is released on September 12th. Mark your calendars!
3. Once and for All, These Are the Best Vitamins for Your Hair, Skin & Nails That Actually Work (via She Finds)
Here I thought biotin was the only thing that I needed... I could not have been more wrong. 
4. This Fitness Instagrammer Shows That "Healthy" Food Isn't Always So Healthy (via HighSnobiety)
Now you cannot unsee these side-by-sides photos. 
5. What I Did to Get (Permanent) Eyebrows On Fleek (via Popsugar Beauty)
I never really considered getting my eyebrows micro-bladed, until seeing this... 
6. My Intern Taught Me the Best Instagram Pose (via Who What Wear)
My intern also taught me how to Airdrop on my iPhone. They're running the world.
Photo: Courtesy of Instagram/@hillaryclinton