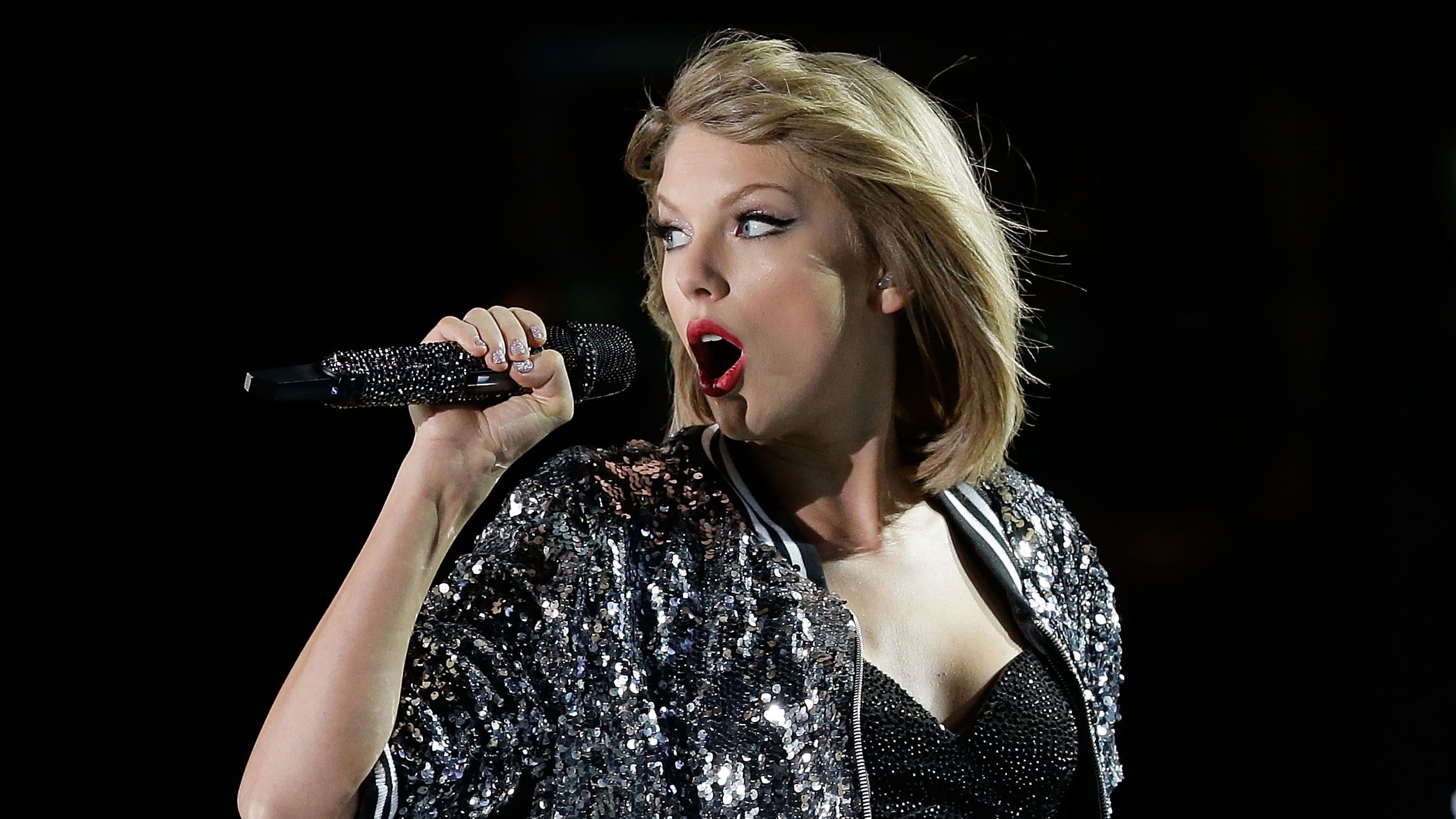 Celebrity
After all those snake videos, the singer announced "Reputation."
It's been a while since
Taylor Swift
 has released new music. Her last album,
1989
, came out in—gah!—2014, and for the past year, save for her recent (and very publicized)
sexual assault trial
, the singer has been lying low. She rarely shares anything via social media, aside from a few congratulatory posts to industry friends, and some even speculated that she was
sneaking out of her house in a suitcase
, in an effort to avoid being spotted.
Then, right before the eclipse, Taylor did something crazy: She
cleared all of her accounts
, leaving everyone confused. Days later, she released three different snake videos (referencing a nickname given to her after all that beef with Kim, Kanye, and Katy Perry), leaving everyone freaking out and anticipating something BIG.
Now, we know that Taylor is releasing her sixth album, Reputation, on Nov. 10, while her first single will be out tomorrow. Still, we can't help but crack up over the comments posted by fans and haters on Facebook and Twitter. Check out the album details, then read some of the best reactions to those mysterious snakes.
---
Taylor Swift confirmed she is releasing a new album:
But not before teasing us all with snake videos:
"Taylor what are you doing. Please don't toy with my emotions."
"Does this mean she's shedding her skin right now and she will be back better than before?"
"What?!? What is this? Is T. Swift going to be on Game of Thrones or something?"
"Guys, it's a snake. People have been calling her a snake. She's taking the negative attention towards her and writing music about it... again."
"So she's posting every 11 ... So November could be the album release date????"
"I think the album is being released on 10/20. The video posted yesterday on Insta was 10 seconds and today 20 seconds. Plus 10/20 is a Friday which is a typical album release day."
"I have goosebumps all over my body. I can't work in these conditions."
"1st video 10 seconds, today's video is 20. It looks like a weird snake or maybe a dragon's tail. I wish I was a better detective. Taylor Swift, what are you doing to us?!"
"I think the Basilisk is coming back. Be aware Enemies Of The Heir!"
"Finally she is going to release music about herself ????????????????"
"Are you admitting u r a snake?"
"go on, break the internet again! but don't play with our hearts..."
"I KNEW IT WAS A PR STUNT SHE'S BACKK."
"I'm confused and excited and intrigued all at once."
"You guys - it's a 6th album announcement. The tail is shaped in a backward 6 when it flashes in between screens!!!"
"New album???? Maybe she just wants to show her appreciation for lizards????"
"WTF IS HAPPENING!!!!!!????!!!!????"
"Taylor Swift? Feels more like an American Horror Story teaser trailer!"
"I'm ready Tay, bring ur dark era alive baby."
"I don't know what it is and I already love it."
"Please don't shave your head, you have pretty hair."
"She timed this with America's total solar eclipse. Talk about being 'shady'"
"I just want to sleep. Why does she have to do this?"
"Stop it. My wife is losing is because of you. Just release the god damn song. For the sake of my sanity"
"Satanic!"
"IS THAT A DRAGON TAIL WTF OMG AAAAAAAAAAAHHHHHHHHHHHHHH"
"I can totally see Tay Tay owning that snake emoji... cuz what she does. Even if I dislike her gotta admit she's smart."
"Maybe because she was born in 1989 the Chinese year of the snake??"
"She's an evil genius."
"READY TO DANCE TAYLOR, GIVE ME SOMETHING GOOD."
"Everyone knows she always announces new albums at the end of August. This will be the 4th album in a row announced end of August. Plus she always does stuff like this to make us guess. It's called good marketing. She's building hype and excitement. Why do you think she's so successful? She is a marketing, and lyrical genius. She markets great, and then her album does not disappoint."
"Britney already did the snake thing."
"I know you're all excited about Taylor Swift's 'comeback' but let's not forget WHY she was called a snake in the first place."
"I'm ready for this snake queen to drop the album of the century."
"OMG, OMG, OMG, OMG!!!"
Photo: Getty