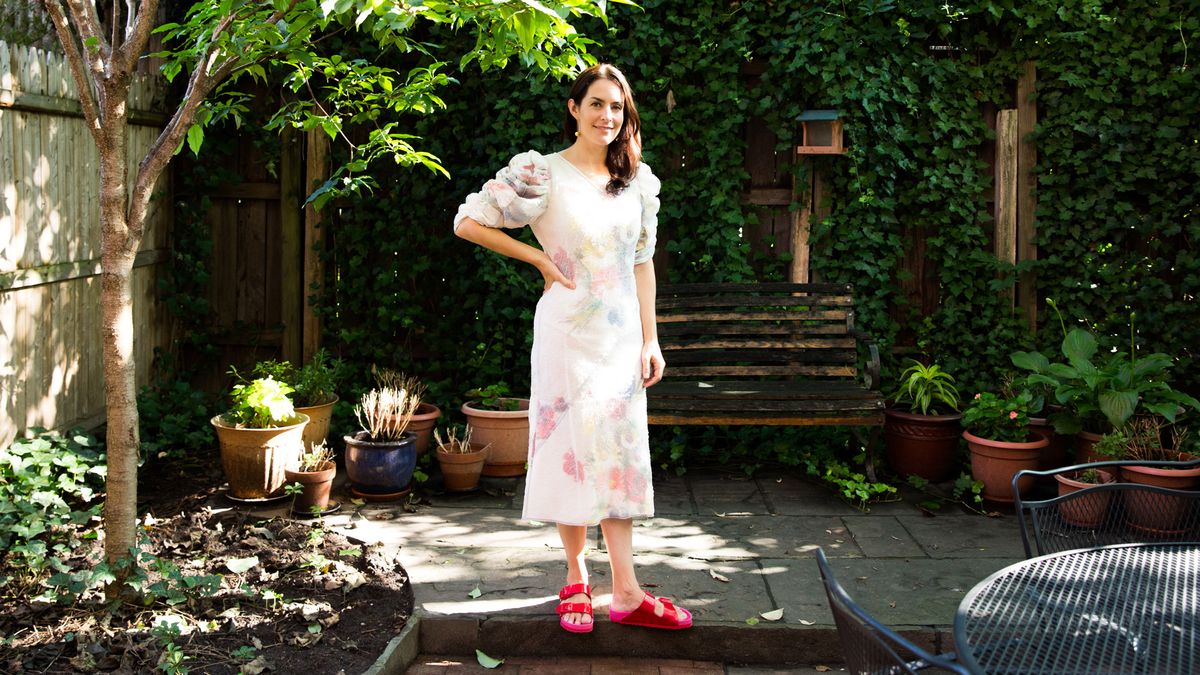 Fashion
A Stella Bugbee-approved lesson in minimalism.
Admittedly, when we visited Stella Bugbee's closet, not only were we surprised to see that it was in a kitchen, but also that it didn't consist of many things. Unlike us, she doesn't get too attached to anything and gets rid of items when she's done with them. She also doesn't impulse shop (unless maybe it's a pair of Céline shoes) and saves for the pieces she really wants.
Looking at her pared-down (and perfect) collection, we suddenly found ourselves feeling jealous, scheming of ways to get rid of everything we own. That is until we realized Stella's minimal closet isn't just great because of the things she's gotten rid of—it's also because of the things she bought in the first place. Here are three tips we learned from her on assembling the most stylish and *condensed* closet.
---
Act like you invented red
One of the best style hacks Stella gave us was that when in doubt, wear all-red. She swears when you wear all-red, people act like you invented it. Although most people have some red in their closet, not everyone thinks to wear all of the red all at once. When you're struggling with getting ready in the morning but you want a statement outfit, just wear red head to toe and own it like no other. Everyone will act like they've never seen anything like it.
Hold out for the special pieces that you really want
Stella's closet taught us about the virtues of being patient. Instead of coveting everything all at once (something we're guilty of), she waits until she finds something she really loves, saves up for it and waits for a sample sale or a Europe work trip to buy it. It's how she avoids buying things she would soon regret and how she keeps her closet so concise. A smaller wardrobe means a faster morning routine, something we could very quickly get behind.
Always have your ride-or-dies
Some of Stella's best pieces are the ones with stories behind them, like her grandmother's Tiffany & Co. ring and her grandfather's Louis Vuitton briefcase. But those pieces are so special because they are one of a kind and very irreplaceable—both being two very good reasons not to wear them day after day. For your work uniform, consider brands like Creatures of Comfort, Apiece Apart and Rachel Comey instead—Stella considers them all her ride-or-dies, which is a good reason to stock up immediately.
[rebelmouse-image 25330431 link_url="https://www.apieceapart.com/shop/denim-merida-pant-0?variant_id=81664278554&options[19824377882]=4&options[19824410650]=STONE%20WASH" expand=1 original_size="1000x1000"]