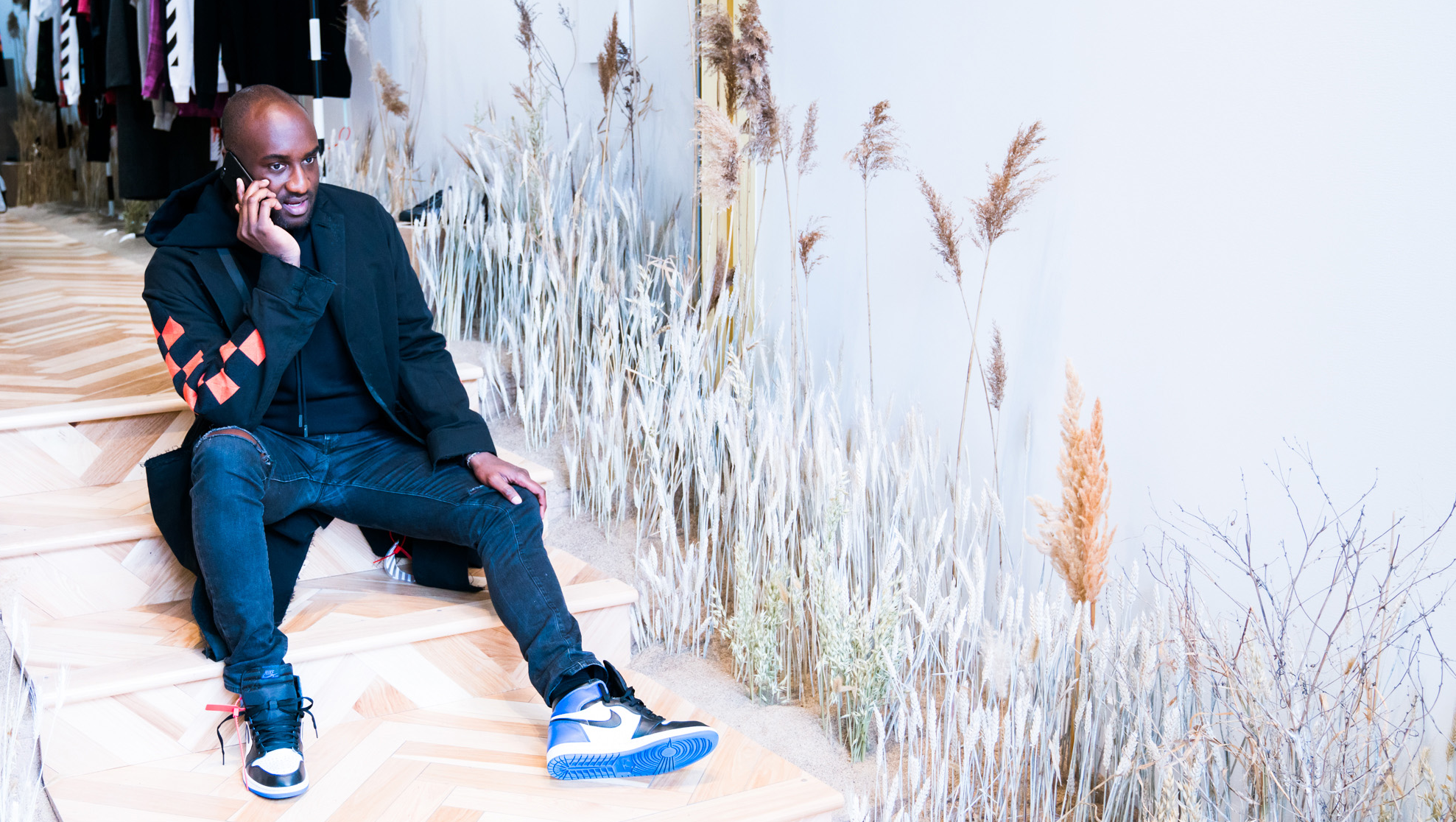 Designers
The Off-White designer has been teasing the designs for months—we finally get a look!
When I met with Virgil Abloh a few months ago at the opening of his Toronto Off-White store, he told me he would never limit his potential collaborations. Since then, there have been many, including one with Ikea. But none have garnered as much speculation, imagination and buzz as the latest, with Nike. Now that I think about it, Abloh gave us subtle hints (maybe not so subtle in hindsight) months ago by wearing a pair of Jordans with his ubiquitous red tag.
His collaboration with Nike is a re-imagination of 10 styles: the classics, including Air Jordan 1, Air Max 90, Air Max 97, Blazer, Hyperdunk and Air Force 1, and newer designs including AirVaporMax, Zoom VaporFly, and Air Presto. He's also putting his mark on the iconic Converse Chuck Taylor All-Stars.
The shoes are rolling out during international Fashion Weeks (New York, London, Milan, and Paris) throughout their respective dates in September. If you can't get your hands on it then, the entire collection will be available worldwide in November.
---