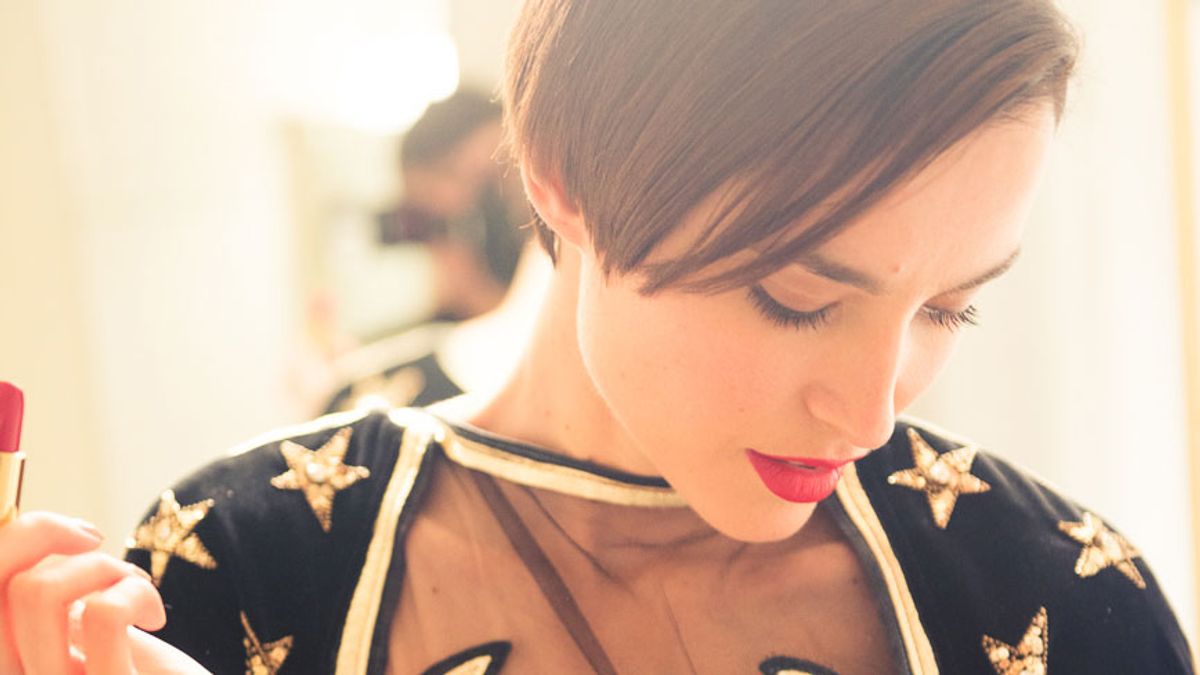 Hair
Here's why.
Apparently, my last trip to the salon may have had something to do with the August 21st solar eclipse. Here's the deal: I recently cut off a ton of hair (think mid-back length to chin-length), which was very spontaneous and very much out of my beauty character—I've been clinging to the long hair for some time now. While I blamed it on the serious f-ing hot summer we've had in New York, astrologer Anne Ortelee clued me in on another possible explanation.
"Eclipses can affect people's perceptions of what they look like (physically or otherwise), and how other people look to them," she explained to me over email. "Because this [solar eclipse] is in Leo, it centers on how we want to 'shine' in the world or how [we] want to be seen. Leo also rules the hair (or 'mane') so I would think the main beauty effect would have to do with that."
Oh, snap. Must know more.
"What eclipses do is bring situations to light," she says. "They are 'super' new or full moons, and tend to be very emotional and revelatory. In that capacity, people often see things they never saw before or find out about things they want to change —like dramatic lighting in a photoshoot or an HD video camera. Like cosmic flood lights!"
But what about the fact that I just cut my hair off and the eclipse isn't for weeks? She tells me that we're in what they call "eclipse season," which started with the last new moon on July 23rd, and the effects reverberate for two weeks before and after. Turns out I'm not the only one vibing on the celestial events: Emma Roberts just went short and blonde, too. Great minds…
"It's a good time for makeovers, for thinking about how we enter the world," Ortelee advises. "I once had a friend say, 'If you enter a bar and nobody turns to look at you, go home and change.' That's Leo energy for ya!"
If you're in the mood for some changes to your mane, may we suggest the top trending hair colors on Pinterest or picking new bangs for your face shape. Rowr!