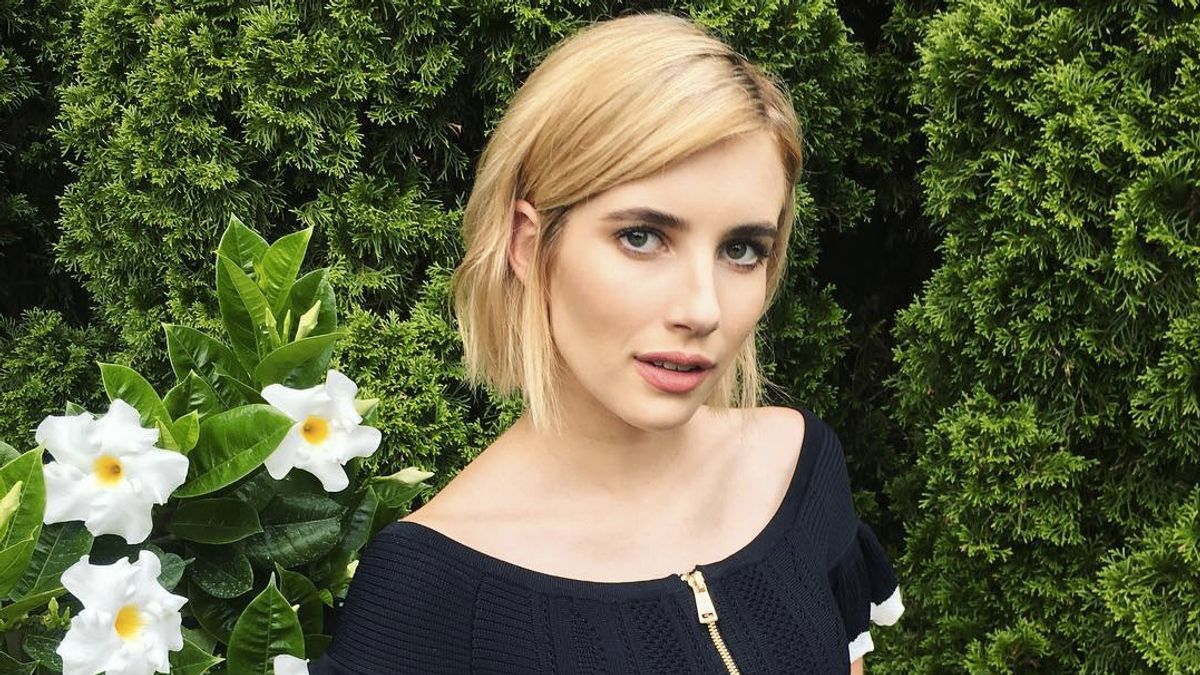 Celebrity
Because going from brunette to blonde isn't exactly easy.
Whether you're a brunette who dreams of being blonde, or a blonde (or redhead!) who wishes to go a tad lighter, there's one question that always seems to loom overhead: Will my hair be irreparably damaged? "Crunchiness" is no joke, and neither are your locks—gah!—breaking off in pieces. So when we noticed that the queen of drastic color changes, Emma Roberts, once again went from brunette to blonde and still had a healthy-looking bob? We really needed to know her secret, purely out of curiosity.
For that, we turned to stylist Nikki Lee of Nine Zero One salon in Los Angeles. Not only is she responsible for Emma's new, lighter 'do, she's also worked with other famous clients, like Lea Michele and Sarah Hyland. Here's what she told us about her process with Emma:
"For me, slow and steady wins the race. I always take all necessary steps in gently lifting Emma's hair with lightener and a low volume, rather than blasting it out with a high-volume developer. The magic ingredient to it all is Olaplex. I add it into my color and it literally helps strengthen the hair. I also always send Emma home with a deep conditioning mask. My favorite is L'Oreal Professionnel Expert Serie Liss Unlimited."
So there you have it, folks! The health..ier way to lighten your hair. Now check out that color correction process in action:
---