This Prada Bag Is Worth Giving Up Smoothies for a Year
Being healthy is overrated, right?
Fashion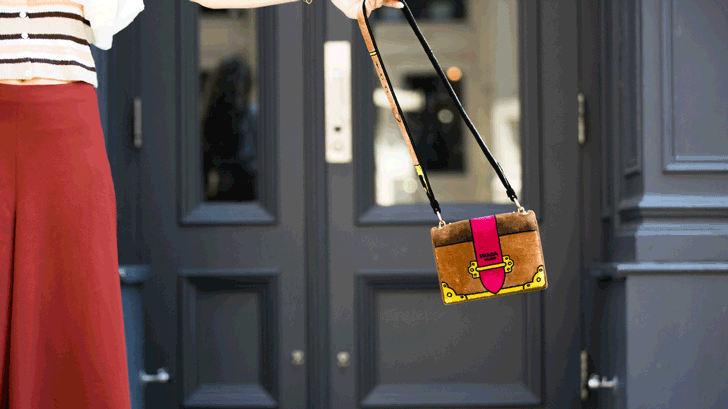 In terms of must-have closet items, I'm definitely more of a shoe girl. Boots, platforms, strappy sandals—give them all to me, immediately, please. So, it's strange to experience, for the first time, an almost visceral reaction to seeing a bag. This Prada, though! It makes me feel all warm and fuzzy inside, especially since it, too, is super fuzzy! I mean, who doesn't want a purse you can hold in your lap and pet like a Bond villain? Everything from the velvet to the embroidery to the not-so-subtle neon pink accents just slays me, and I can firmly say that I would be willing to make some monetary sacrifices to afford it.
I have the (annoyingly expensive) habit of picking up a green smoothie a couple days each week, sometimes because I'm too busy to sit down and eat a proper lunch, but mainly because they're tasty and trick me into eating healthy. But at $7.95 for a single Mr. Greengenes from Juice Generation, it adds up alarmingly fast. If I quit the green drinks and funnel that money towards buying this Prada bag, I'll have the funds in just under a year. Seems completely worth it to me!
---