Fitness
A Model-Approved Vacation Workout
It won't hurt as much if you're beside a pool…right?
We all know how hard it can be to stay on top of your workout routine while on vacation. We mean, vacation is all about sleeping in, stuffing faces with local cuisine, and doing everything else in decadence. But starting your day with a morning workout—with a paradisiacal backdrop to boot—is a great way to start your day. Plus, you can always justify that extra mojito, so, win. This is exactly why model and actress Penny Lane shows up to her vacations armed with a plan to stay active with a list of trainer-approved exercises she swears are what gave her *that* body. Make sure to jot these down before you jet off.
---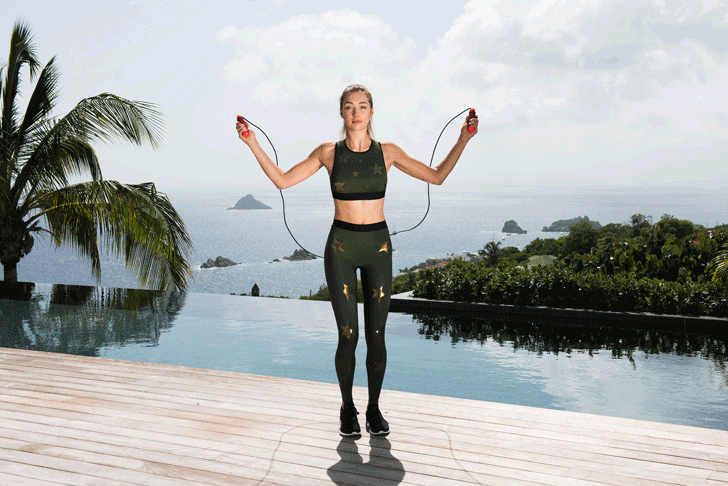 "Grab your jump rope and hold your hands at hip-height with your arms close to your sides—keep your elbows slightly bent—and begin jumping. Make sure to land on the balls of your feet, keeping your feet close to the ground when you jump. Do 30 seconds of leisurely skipping, followed by 30 seconds of fast, high knees. Repeat for five minutes."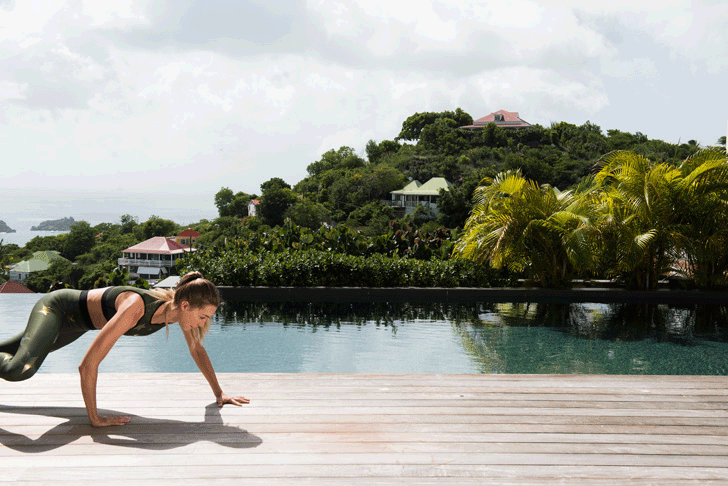 "Start in a plank position on your hands. Pull one leg into a 90-degree angle towards your elbow while simultaneously taking the opposite arm and extending it out front.
"Keep yourself low to the ground throughout. Engage your core and feel your muscles working all over your body. Do 10-15 crawls."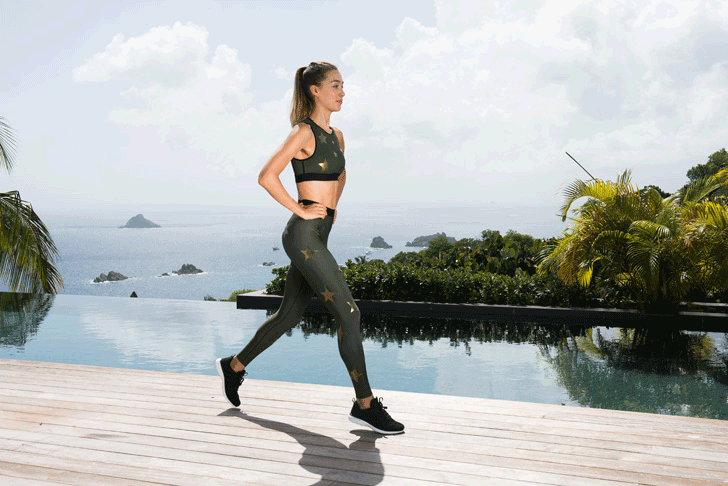 "Get into your lunge position, making sure that your knee is above your ankle and your back knee is almost touching the ground. Jump up, alternating legs. Make sure to squeeze your butt and keep yourself as steady as possible. Do this for 20 reps."
---
RAISED LEG BRIDGES
Approved by: Dara Hart of Dogpound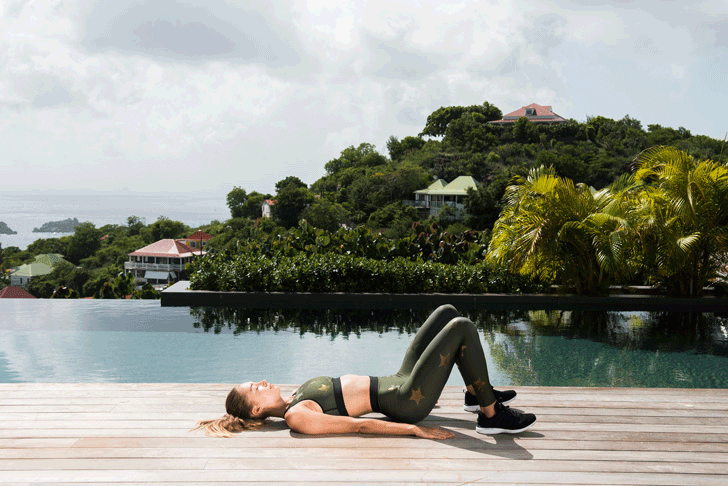 "Lay on your back with your hands by your side. Pull your feet in towards your butt, making sure there is a distance of a foot between your butt and feet. Raise your hips off the ground engaging your thighs, glutes, and core. Raise one leg as high as you can with your foot flexed, toes pointing back towards your body. Lower your hips to the ground and then slowly bring back up."