A Jewelry Designer's Spanish Getaway May Just Be All You Need to Finally Unplug
You're going to want to book a flight to Mallorca stat.
Travel
For most of us, the idea of "shutting off" is just as elusive as 2017's favorite mythical horned horse, ahem, the unicorn. For others, it's a new concept they're trying so hard to figure out. But for Dannijo co-founder, Danielle Snyder, taking a break and ~really~ disconnecting from her job is, well, part of the job, and has been for years. She's made sure of it. For Snyder, that sort of getaway (the real kind!) entails lots of rosé and paella, taking a dip in the Balearic Sea, shopping the quaint markets and, of course, time with friends on the Spanish island of Mallorca. It might just inspire you to finally disconnect.

"A 25-year-old Lauryn Hill gave a speech in 2000 where she talked about how the music industry was a microcosm of the world—how because she wasn't in the studio right now, everyone in her world thought she was crazy. How she 'should have been' putting another album out, that 'time was running out,' and that 'there was a certain window to make music.' She reflected, 'For a little while I listened to that, and I was in the studio working real hard trying to get it done. Music was created, definitely music I think people would appreciate, but it wasn't my best. It wasn't my best because there was no substance, and there was no substance because there was no experience. I'd gone from the studio to the stage, back into the studio again. The only reason why The Miseducation was the album it was, was because of a myriad of experiences that took place before the production part, before the creation.'

"What she realized in that moment was that she couldn't create and not live, and that she couldn't be in this vacuum of creativity without life. Ever since I watched that speech, I've changed my view on vacation and down time. I now know that I don't just want it, but that I need [it] to fuel my creativity.
"My most recent getaway from 'the studio' was a trip to Deia, Mallorca, with my friends Rebecca and Todd Cohen. It was a family vacation, which meant it was the perfect way to unwind, relax and take in new experiences and energies.
"We drank rosé, OD'd on paella, basked beneath the Balearic sun, and found plenty of Mallorcan mementos to update our bohemian wardrobes. I hope this little album serves as a mental break for you—and that you take 10 minutes away from your 'studio' to come away with me…"
---
1/29
"We stayed at a beautiful home in Deia and spent part of the early evenings lounging around the pool until dinner time. The sun didn't go down until after 9 pm!"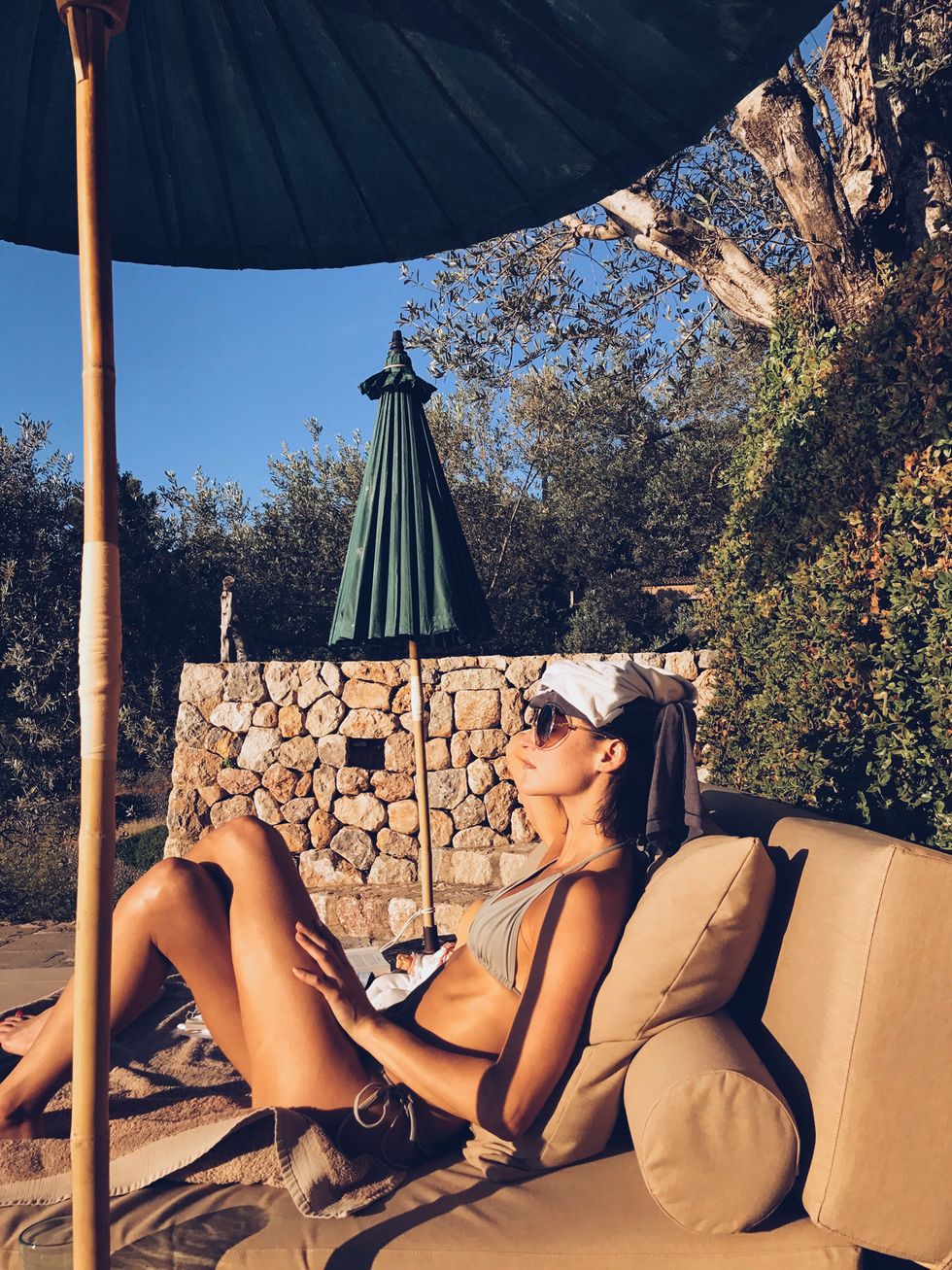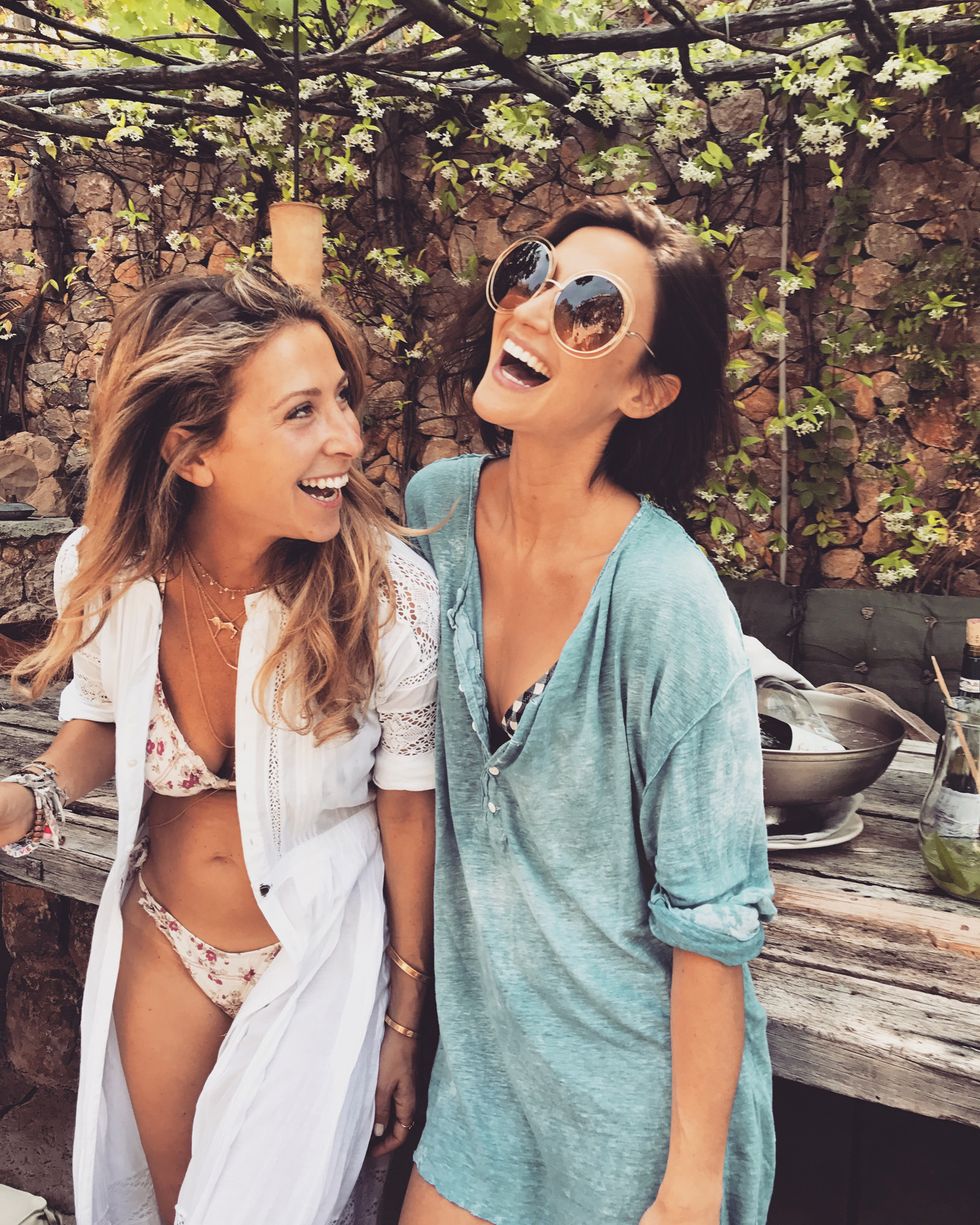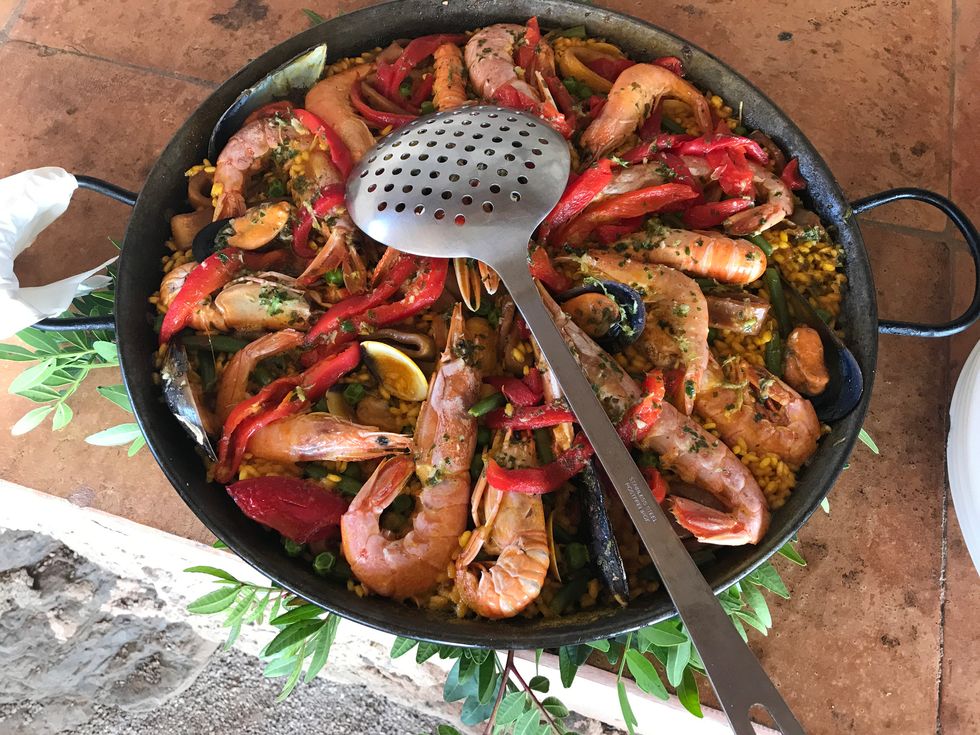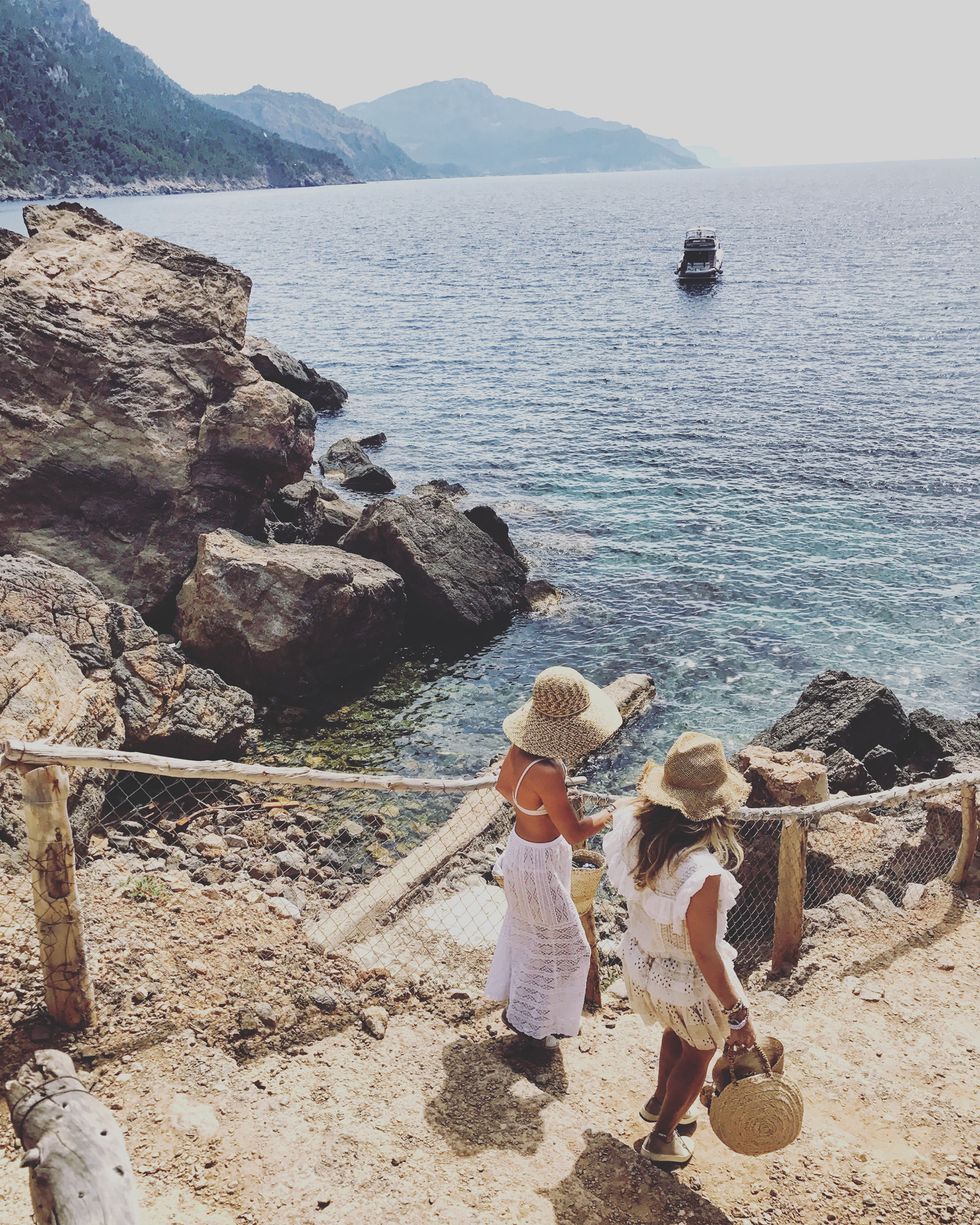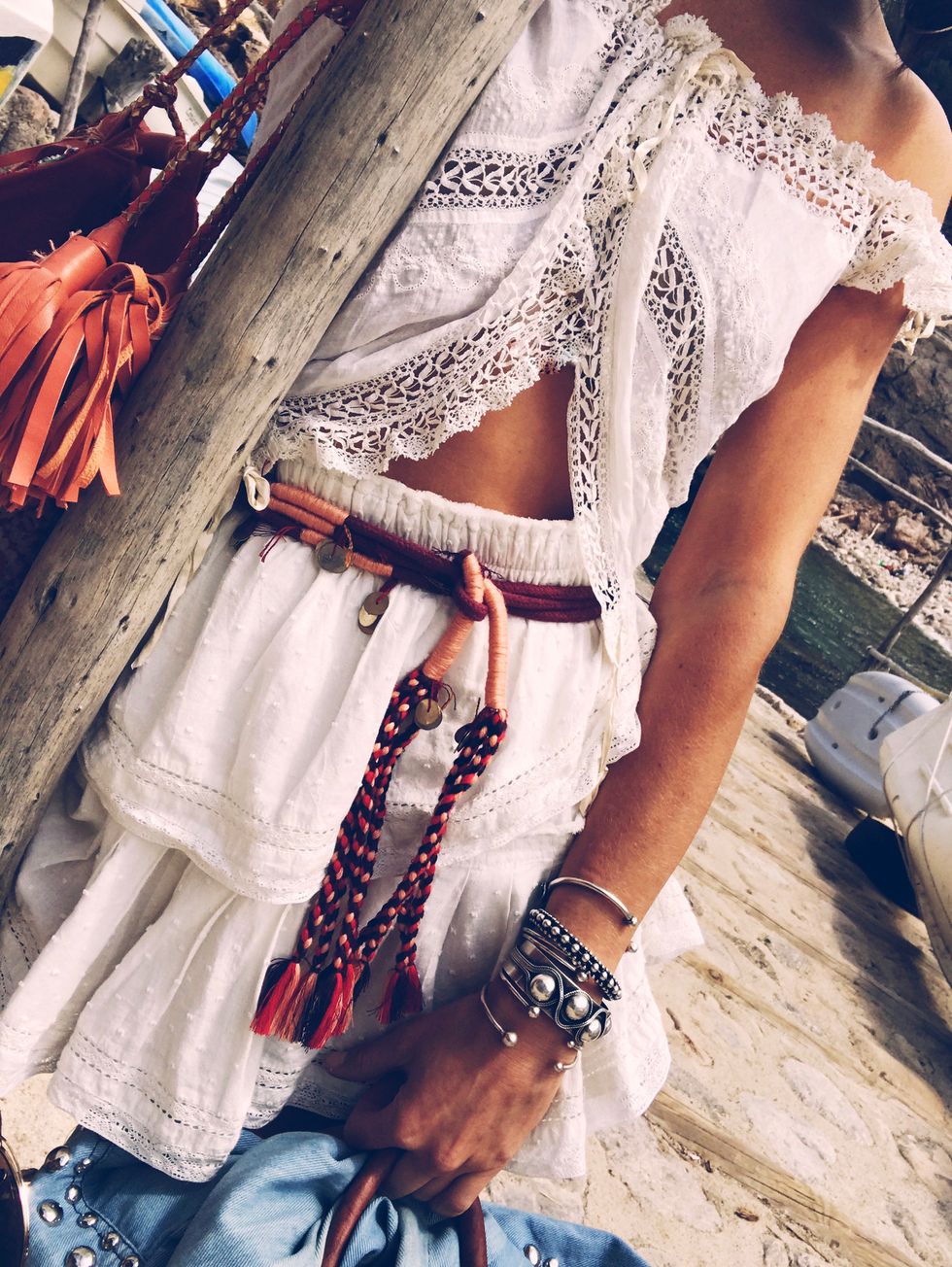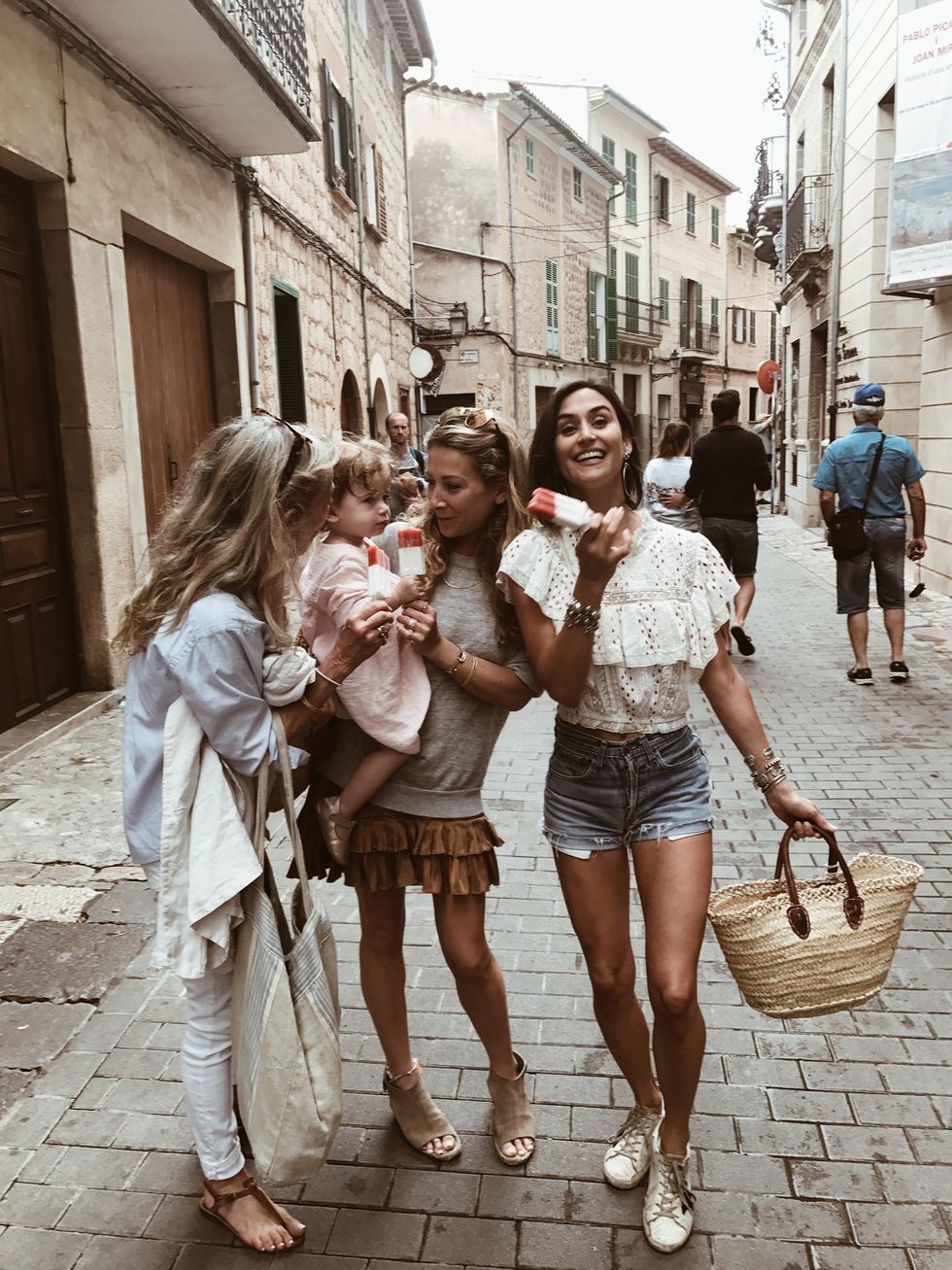 Photos: Danielle Snyder