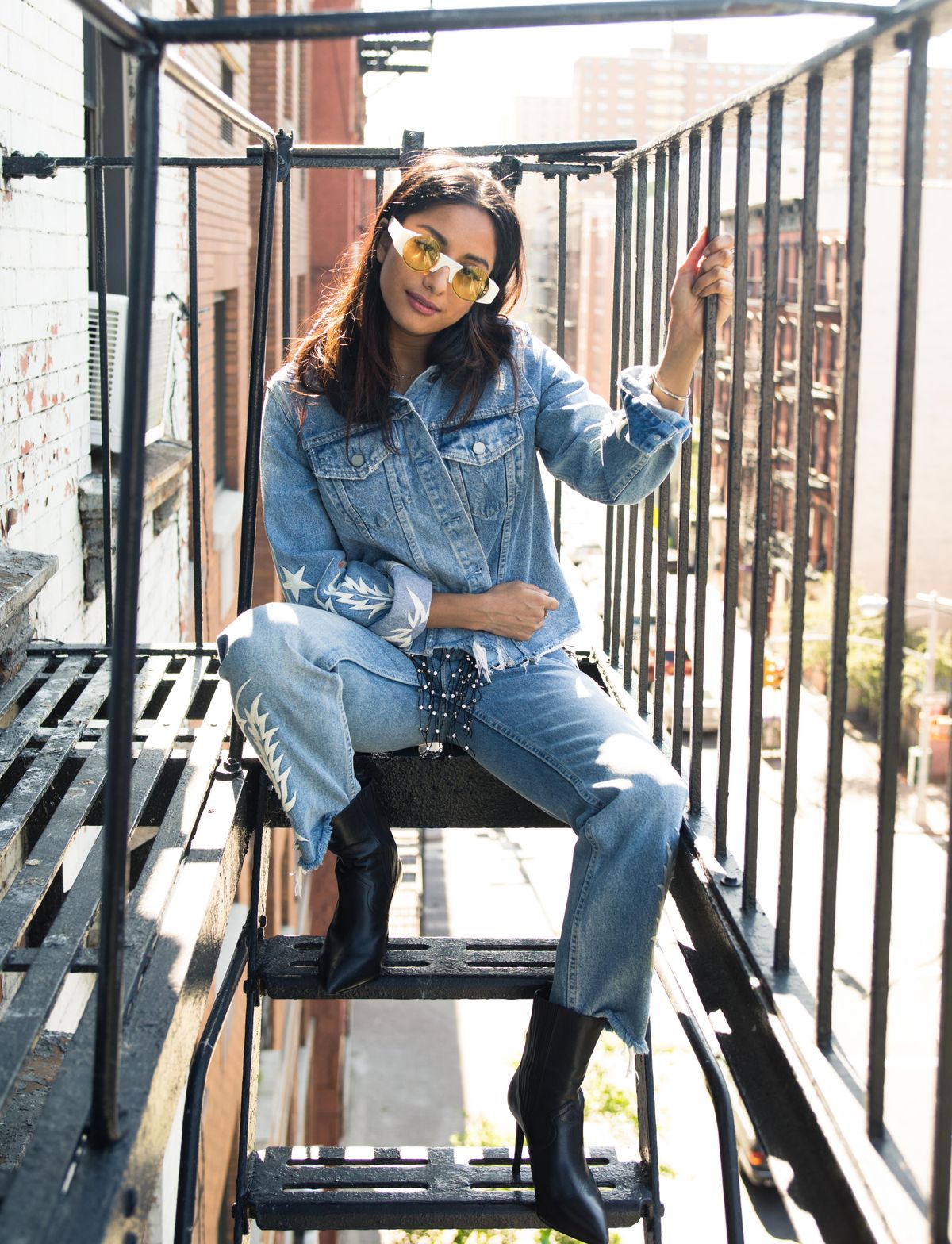 Closet
DJ Amrit describes her style as a "nanny who loves sneakers." New York.
Jodi Taylor, Noah Lehava
Full disclosure: Our saved IG folder is full of images of female DJs, all carefully stored together inside a tab titled "Style Inspiration." In there you'll find the likes of
Angel and Dren
,
Brittany Sky
and our current obsession:
DJ Amrit
. When we got the chance to visit her NYC apartment a little over a month ago, we proved what we had always known to be true: that the Australian native has a gold mine for a closet. From Stone Island to 032c to Retro Super Future to Opening Ceremony, her closet was bursting with the newest and coolest styles and brands (we swear she must have been a stylist in her past life). What some of you may not know about Amrit is that DJing isn't her only expertise. Between the hours of 9 and 5, you can find her posted up in the
Starworks
office, working her magic in the talent department. Remember
Travis Scott's British GQ cover
shot by Terry Richardson? Yup, Amrit was on set for that one. You've got to give her credit, she's made a place for herself on both sides of the industry, working with talent, and being the talent, yet she remains extremely humble—something we admire even more. It was one of those shoots that didn't feel like work at all—we played with her dog, Soy (who, by the way, is the cutest), chatted about
her recent trip to Morocco
, and even left with the name of her go-to vintage sunglasses site saved in our phone (btw, Amrit, we're hooked). We suggest that if you ever find yourself in the same room as this multi-talented woman, go up and introduce yourself; you won't be mad you did.
Click through the gallery below for Amrit's go-to New York restaurants and her thoughts on all her DMs.