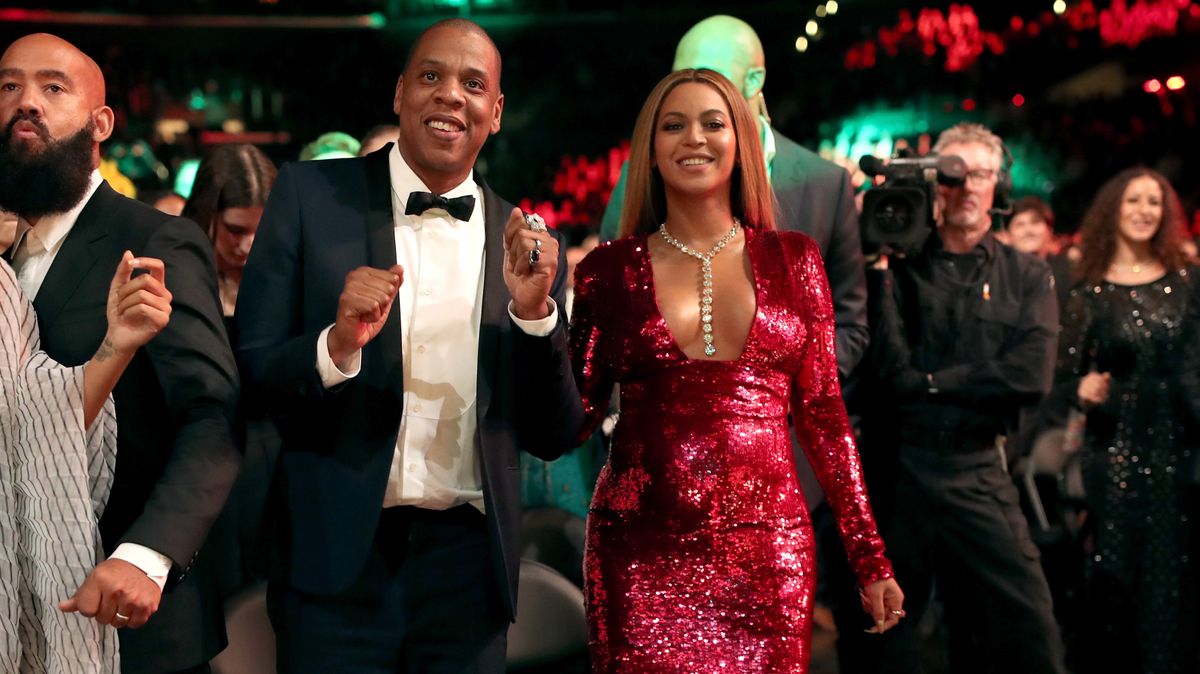 Celebrity
Nevermind—Beyoncé and Jay-Z's Twins Are Actually Named Rumi and Sir
We *think*...
After months of anticipation, a mesmerizing Grammy performance, and, of course, a few fierce photoshoots (some that featured a fashion-forward Blue Ivy), Beyoncé and Jay-Z's twins have finally entered the world, following closely behind another famous duo, George and Amal Clooney's twins. But ever since the news broke via Us Weekly, we've had one big question on our minds: hey, Bey—what are their names?!
First, a "source" told gossip site Media Takeout that the babies were named Shawn (as in Jay-Z's real name) and Bea (a play on Beyoncé's nickname), but we didn't exactly buy that. How does one go from Blue Ivy to Shawn and Bea?! Now, TMZ is reporting their names might *actually* be Rumi and Sir...which makes slightly more sense, but still speculation. The publication is going off the fact that the power couple's company just filed trademarks for those two monikers. It looks like the empire is expanding—regardless of what the twins are being called.
Can we please just get an official Instagram announcement here?!
All this talk about these babies—and Jay-Z's new album, 4:44—is inspiring us to  look back on the photos of Queen B and her bump. Click through to revisit the icon posing in some fancy undies, in front a vibrant floral arrangement, with that now-famous red car—which was spotted on the streets of L.A. after the shoot.
---