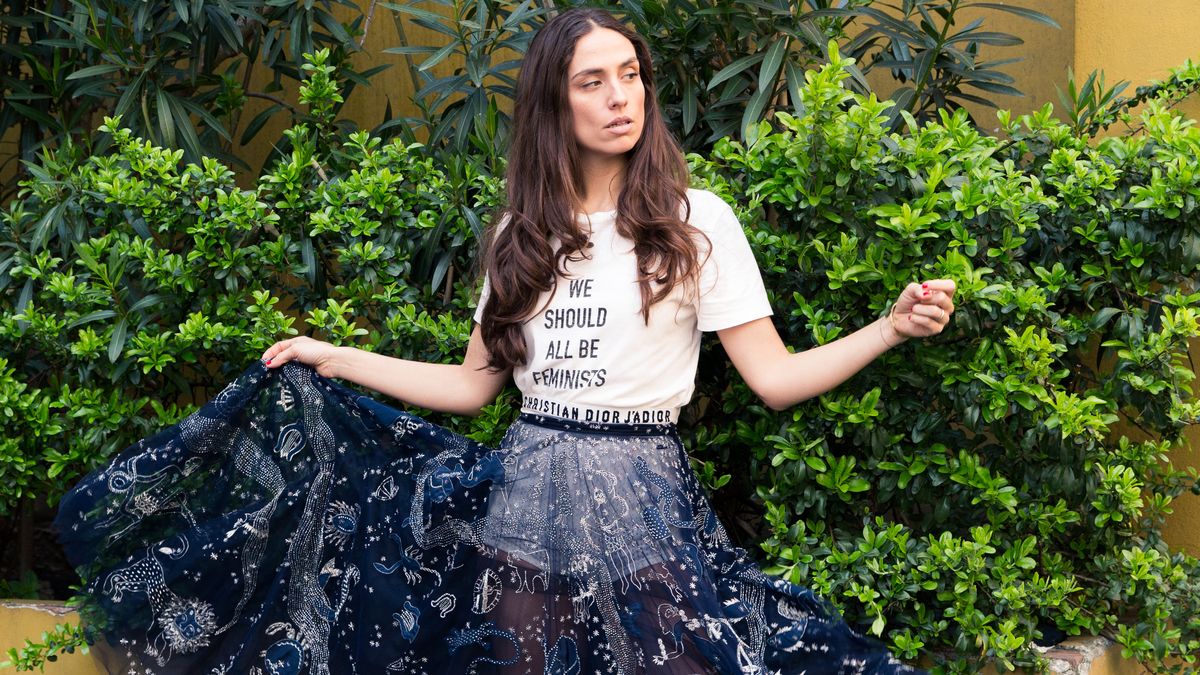 Shopping
Let's forget French Girl chic for a second.
I've already posed this question but I'll ask it again because I really don't understand: WHY aren't we talking about Italian girl style?! French girls are painfully chic without trying, yes–any of us who have French girlfriends or have ever seen a photo of Jane Birkin or Anna Karina know that this is a fact. No one will dispute that. But is anyone else getting a little tired of the cliché? It's always french girls this, french girls that. What about everyone else!?
On our most recent trip to Milan we noticed Italian girls not only eat pizza and pasta frequently (Mariacarla Boscono confirmed this) but also have some of the most colorful and crazy closets we've seen. Erika Boldrin was no different and we're going to put our striped shirts and berets away for now and follow these Italian style guidelines until further notice. Ciao!
---
Shoes should never be simple
Shoes absolutely make or break an outfit, so why wouldn't we use them as an opportunity to make a statement?! We also think they'd make walking off pasta, pizza and red wine way more fun.
A LBD may be a staple but it's also not very Italian
If Dolce & Gabbana's advertisements taught us anything it's that Italians are always down for a huge party with family, friends and tons of people they probably don't know but will call their cousins anyway. Chances are you probably won't find any of them ever wearing all black or looking for an excuse to dress any less than their absolute best.
Some may say Italian food has lots of texture...but so does an Italian wardrobe
Is it weird that we wanted to touch everything in Erika Boldrin's closet?! We'll answer that ourselves and just go with a hard no. Italians are vibrant and fun and so is everything they own. We've never been more convinced that our closets are in desperate need of more tulle, sequins, embroidery and one very fuzzy Chanel bag.