Wait—Kate Middleton Is Wearing Gucci Now?
Please say Vetements is next.
Celebrity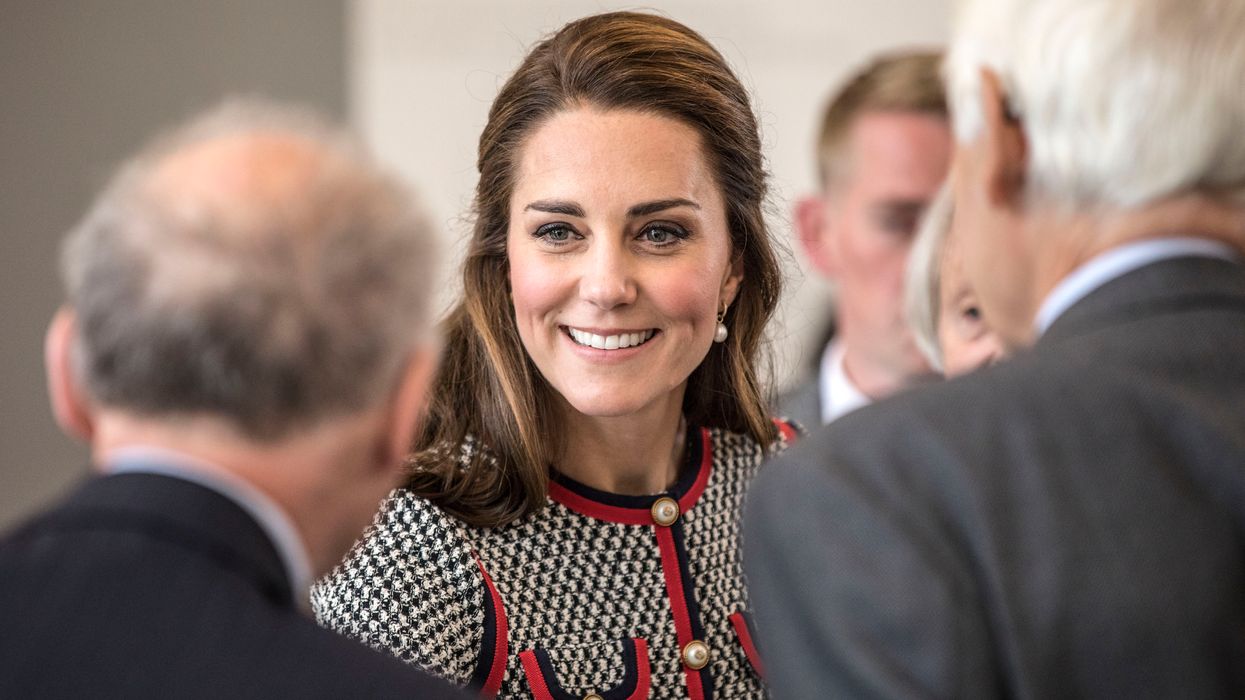 First things first: It can't be easy being a royal—especially when it comes to picking out your outfit. You've got an image to uphold, never mind the Queen to impress, so your closet gets filled with matching sets and shift dresses from the likes of Emilia Wickstead and L.K. Bennett. AKA things that come across as more *classic* than *cool.*
But alas, Kate Middleton has found a loophole with the help of Alessandro Michele, since the Gucci designer created a dress that happens to be the best of both worlds. The tweed, black, white and red design was conservative enough for a trip to the Victoria & Albert Museum and will likely be recycled by Kate for years to come. But it's still technically a hot commodity—so much so that it's sold-out on Net-a-Porter.
All in all, it's quite the trendy twist for the duchess, making us wonder: Will other top brands be in her future? We vote she try Vetements next!
---